The No. 11 Huskies battle the No. 9 Nittany Lions in a heavy-weight Fiesta Bowl battle. Follow along live with us as we bring you highlights, photos, stats, analysis and more from Glendale, Ariz.
Washington Huskies (10-2) at Penn State Nittany Lions (10-2)
University of Phoenix Stadium | Glendale, Ariz.
Jump to: Highlights » | Photos » | Comments »
The No. 9 Huskies will get their biggest test of the season — fittingly — in their biggest game of the season Saturday as they square off with the No. 11 Penn State Nittany Lions in the Fiesta Bowl.
It will be a battle between two heavyweights, who have risen to the college football's class of elite programs in different ways.  Washington's calling card has been its stout defense, which ranks No. 5 in the country in yards allowed per game, while Penn State leans on its explosive offense, which ranks No. 5 in points per game.
Midway through the season, both teams had their sights squarely set on the College Football Playoff. UW began the year 6-0 before losing to Arizona State, while Penn State was a perfect 7-0 before falling just short in a 39-38 loss to Ohio State.
Who will come out on top in this heavyweight battle? Follow along with us as we bring you live updates, scores, stats and more from the 2017 Fiesta Bowl. Kickoff is set for 1 p.m. PT, and you can catch the game on ESPN (ch. 31) and 710 AM.
[ Using our mobile app? Switch to browser » ]
Live photos: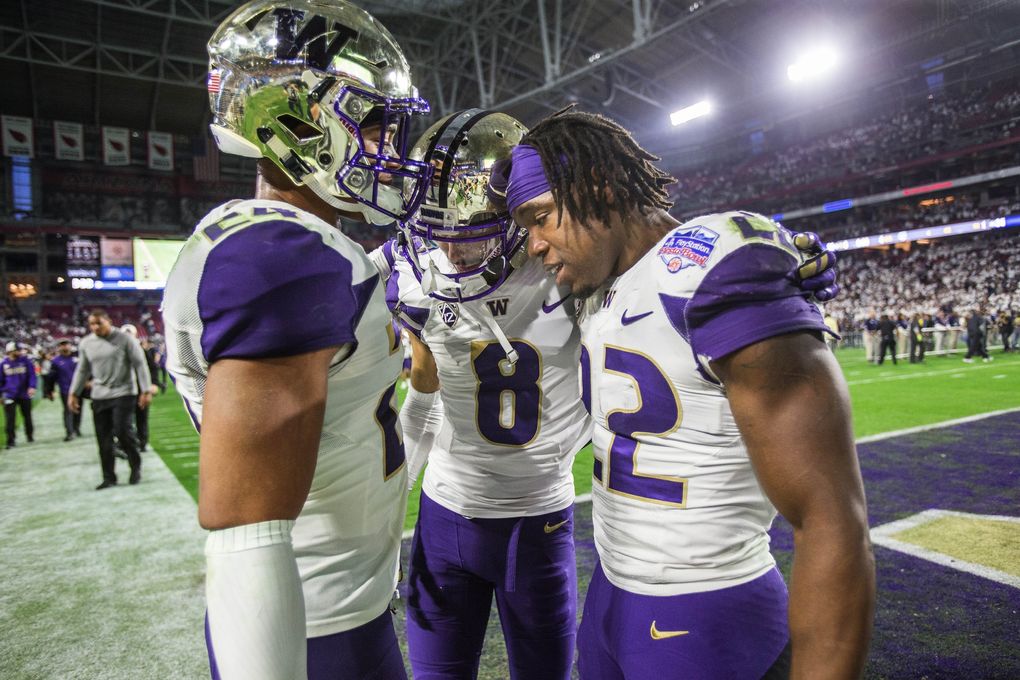 Highlights:
Listen | Adam Jude and Bob Rondeau preview the Fiesta Bowl
Top stories: