Why do Seattle's soccer roots run so deep? The owner of the Sounders explains his on the 50th anniversary of Washington Youth Soccer.
As my mother tells the story, it started when I was 2 years old.
I remember dribbling the ball around our big backyard, and I would make my mom stand on the deck above and cheer for me.
While she would encourage me with shouts of, "Go, Adrian! Go score a goal!" I would run around for hours, playing and kicking. A few years later, when I was 8 or so, I would grab a ball and go to nearby Lake Heights Elementary, looking for kids who would kick a ball with me on the bumpy, dusty and rocky field.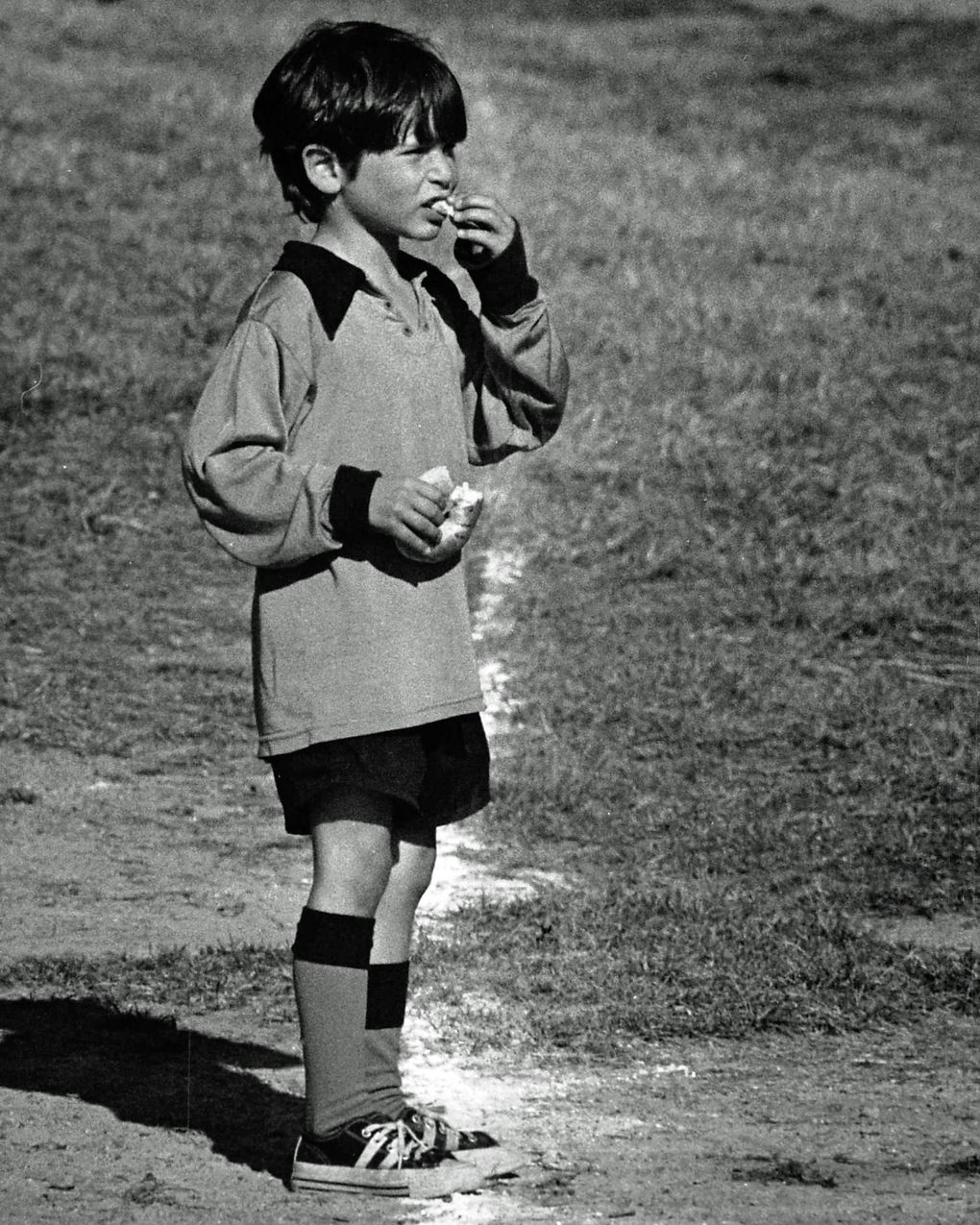 Suffice to say, soccer has been part of my fiber, my being, for my entire life. Of course, that's not a story exclusive to me. Thousands of us have become enamored with the game during our youth, and we remain under its spell to this day, whatever our age. It's just a game, but it (and other sports participation) is central to our development as people.
This is Washington Youth Soccer's 50th year. Since 1966, WYS has served millions across our state, providing governance, coaching education and competitive opportunities for boys and girls.
On Sept. 9, Washington Youth Soccer will celebrate its 50th anniversary. But more important, this will be the kickoff of the Washington Youth Soccer Foundation, which will be focused on providing more young people, particularly the underserved, with the opportunity to play soccer.
Most kids who are playing and kicking a ball like I did, have no idea about Washington Youth Soccer. They just know their club and their games. The same was true for me at the time. All I remember is my teams, my coaches – Mr. Febig and Mr. Beaumont – kicking a ball, orange slices at halftime, the Canadian Exchange, being with my buddies and all the innocence of playing youth soccer. And taken all together, it's one of the great experiences of my life.
Chances are, if you played any soccer as a kid, you did so under the WYS umbrella. I played 10 years or so, for two teams in two different clubs. My first team, the Newport Marksmen, was your typical neighborhood team coached by one of the dads, in this case Mr. Febig. I still remember a few of the names of my teammates on the Marksmen. Before going on to a really good team, Bobby Bruch played for us. In fact, Bobby and I could tear teams apart. We both had good skills, and we could pass our way through a team to score goals off the kickoff.
After our family moved, I joined Mercer Island United when I was 12. There I played with Dane Beaumont, who remains one of my best friends, and a few others whom I see from time to time. Wally Beaumont, Dane's dad, was a great coach and big influence. He had an English accent, and he knew what he was talking about, so he commanded immediate respect. My dad, who was German, also knew the game. He had coached my middle brother Joff's team and would occasionally help out Mr. Beaumont.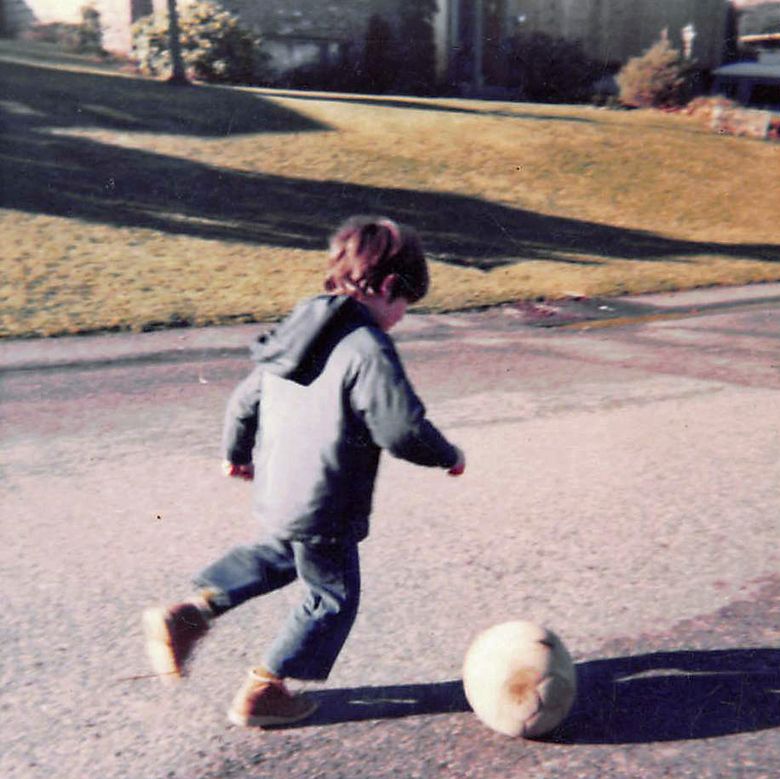 Even now I still remember a key game or two, like playing a State Cup game against Bobby Bruch and the Newport Invaders. Of course, I remember the high points, like making the high-school team as a ninth-grader, and the low points, such as when I got cut the following year. Getting cut put a little damper on my enthusiasm for the game, but I kept playing.
Ultimately, I peaked as an over-30 player. My skills were still there. I was fit physically and able to run forever.  And, who knows, maybe I had a chip on my shoulder for being cut back in high school.
A lot of the lessons and values I learned for life came through growing up playing soccer. It taught me how to be a good team player. It taught me discipline, and I learned commitment and responsibility. I distinctly remember times – mostly rainy, miserable days – when I didn't want to go to practice, and my dad told me that I had a responsibility to my teammates; I was going. There were lessons in winning and losing, and doing both with grace. Admittedly, I've still got a ways to go when it comes to losing gracefully.
Those same lessons have been learned by my niece and nephew in their soccer experiences. Before long my young son will begin playing sports and finding his way.
It would be great if every kid in our state had that opportunity to play. Washington Youth Soccer, through its Soccer for Success and other programs, is opening up opportunities for families who might not otherwise gain access to the game and learning in a team dynamic. Our Sounders' Rave Foundation is planning to build small, free-play fields in communities lacking facilities and access for kids.
I hope you will join me during this 50th anniversary year for Washington Youth Soccer in reflecting on all the friends and memories you made, all the lessons learned while kicking the ball, and taking a moment to realize this is a shared experience for so many of us. We're all better for it, and future generations will be better for it as well, I'm certain.
Today, the Puget Sound and Washington in general is the center of an amazing soccer culture. Washington Youth Soccer has been squarely at the building-block level of creating this culture. Beyond turning out distinguished players, coaches and teams, this state is known for its appreciation and love for the game, and that's plain for all to see from the huge size and impassioned involvement of our crowds.
This anniversary season is our chance to celebrate 50 years of joy that this game brought to multiple generations of young men and women. And 50 years from now, when WYS marks 100 years, my wish is that those who follow us will see that we made this game accessible to all and that our love for soccer is unceasing.
Adrian Hanauer is majority owner of Sounders FC and honorary chair of Washington Youth Soccer's 50th Anniversary Gala, Sept. 9 at the Hyatt Regency in Bellevue.
Want to be a reader contributor to The Seattle Times' Take 2 blog? Email your original, previously unpublished work or proposal to Sports Editor Don Shelton at dshelton@seattletimes.com or sports@seattletimes.com. Not all submissions can be published. Opinions expressed are those of authors, and The Times reserves the right to edit and publish any submissions online and/or in print.