For the first time, the Wilson image is absorbing some serious puncture wounds. That's what happens when money and contract negotiations rear their ugly headlines.
Russell Wilson always has been the Unassailable One, presented as the total package of athletic greatness, impeccable decorum and a never-ending reservoir of charm.
The personal narrative is compelling — deemed too small to play quarterback yet persevering through adversity and skepticism by dint of self-confidence and a legendary work ethic (first to arrive, last to leave).
The poll has expired. Thank you for your submissions.
He backed it up not only with unparalleled success on the field, but also with admirable, highly visible community involvement. How can you not love a guy with the highest NFL winning percentage ever after three seasons who also visits sick kids every Tuesday?
That too-good-to-be-true aura was nicked somewhat in April 2014 when Wilson divorced his wife. But in many ways, that merely made him seem more human.
[Russell Wilson talks baseball, contract and other stuff on Jimmy Kimmel Live!]
By every measuring stick, Wilson was regarded almost universally among Seahawks fans as a humble overachiever, imbued with an overriding team-first sensibility.
The phrase "Go Hawks!" resonated a clear and distinct image. It's no wonder that in a survey announced in mid-May by Public Policy Polling, Wilson received a nearly perfect favorability rating from Washington state residents. He got just one unfavorable response, making him, to paraphrase Mary Poppins (which may never have been done before in a sports column), practically perfect in every way.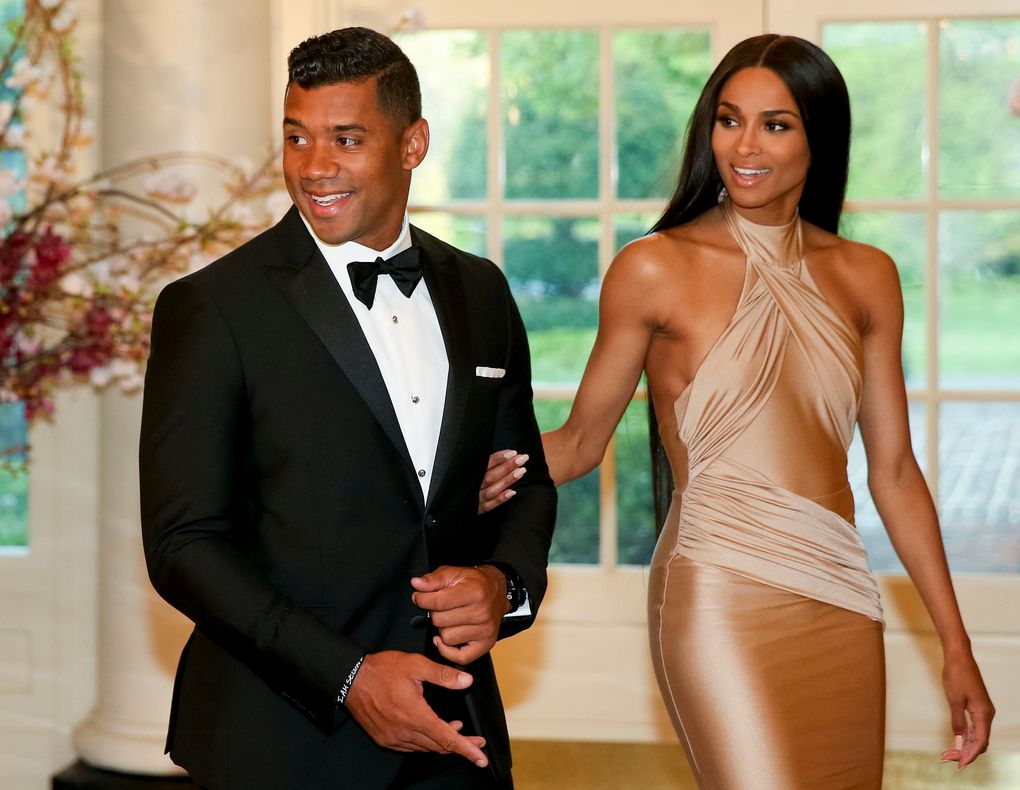 Now, however, for the first time, the Wilson image is absorbing some serious puncture wounds. That's what happens when money and contract negotiations rear their ugly headlines.
I've heard and read more Wilson backlash in the past three weeks than in the previous three years combined. When it came to throwing an interception on the decisive play of the Super Bowl, Wilson largely got away blame-free. But when a story leaked last week that he wanted to become the highest-paid player in the NFL, well, the notion of a greedy Wilson began to be put forth on talk shows and comment threads.
I've even begun to hear some comparisons with Alex Rodriguez, which in these parts is the unkindest cut of all. A-Rod also started out with a too-good-to-be-true reputation in his very early Mariners days, only to slowly be revealed as a fraud in almost every way — most dramatically, in the estimation of Seattle fans, when he took the Rangers' money and ran.
[What is Seahawks' QB Russell Wilson worth?]
As these Wilson negotiations drag out, some people seem to be wondering if Wilson is not just a slick, well-packaged mercenary in his own right.
Sure, there also is a contingent of people — perhaps even a majority — who blame the Seahawks for the roadblock: Just pay the man. But when you begin with a positivity rating roughly equal to Mother Teresa, as Wilson did less than two months ago, any erosion of support is noteworthy.
Seems to me much of the criticism is unfair. First of all, none of this talk about his salary demands has come from his own lips (though in some cases his silence has spoken volumes). The media has filled the void with endless debates about Wilson's contract, fueling heated debates about Wilson's motivation and worthiness.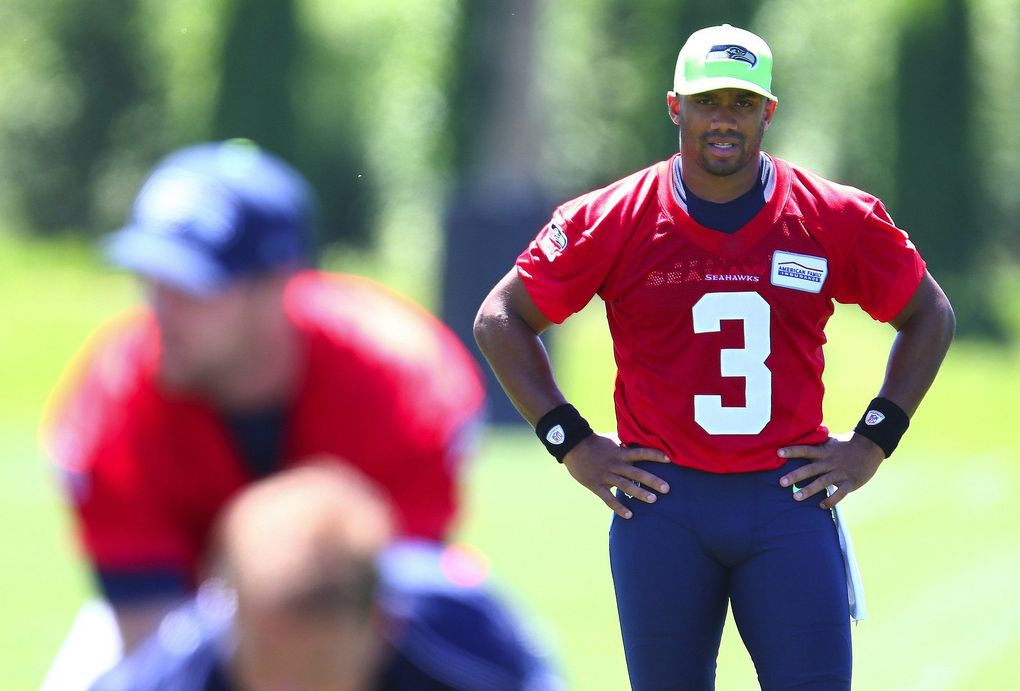 That's not to say Wilson doesn't believe he should be the highest-paid player. But other than a series of cryptic tweets and ambiguous comments, his true intentions remain hazy. This negotiation seems to be heavy on trying to establish leverage; there's still time, however, for an amicable, mutually satisfying conclusion that will make all the teeth-gnashing and fretting seem unnecessary, in retrospect.
But there's also the possibility that this all blows up, or that an impasse carries into the season, and that can't be just dismissed. In such a case, the increasing deterioration of Wilson's carefully crafted image would be collateral damage.
[Seahawks must decide if Russell Wilson is truly elite]
The biggest issue is that Wilson has been set up to an impossible standard — some of it by his own doing. His goody-two-shoes reputation might have been unassailable, but it also was unsustainable. Not when real life is sure to intercede. It had to happen eventually.
Wilson is merely doing what the vast majority of athletes do — trying to maximize his earning potential. But for someone who has been portrayed as such a staunch team-first guy, that can seem almost like a betrayal. And particularly in a league with a salary cap, where every financial decision has ramifications far beyond just that transaction. That is ramped up exponentially when you're talking about an elite quarterback who commands a disproportionate share of the payroll.
So these negotiations will continue to have a cost for Wilson, in terms of image and public perception. But I predict the hits will be merely temporary for most people, as long as the contract is resolved before the season starts and Wilson keeps performing to the same standard as he has been.
[Notes: Seahawks escape suspension binge, NFL.com ranks Carroll, and more]
The months of unpleasant, messy negotiations eventually will fade in our brains. You know how it is in this age of the 24-hour news cycle. We'll move on to the next "hot take," and Wilson will go right back to being what he was before: a great quarterback with a giving heart.
But if these contracts talks get acrimonious, and the impasse rages on? Well, those Wilson favorability ratings inevitably would take a plunge. It's the cost of doing business.