Who says storybook finishes can't be more than fiction?
With two outs in the bottom of the ninth inning, Cal Raleigh swatted a ball off the right-field foul pole, and with it, the collective weight of 21 years of playoff-less baseball vanished in an instant.
A walk-off homer in front of a sellout 44,754 to end the drought on a Friday night in Seattle? Yeah, that's pretty darn cool.
And as soon as the catcher lumbered around the bases and touched home, the party was on. Champagne flowed, screams of relief bellowed out from all corners of the city and Twitter lit up like a Christmas tree with celebrations.
Here's a snapshot of that euphoria. Soak it in, Seattle.
Related
Mariners clinch postseason appearance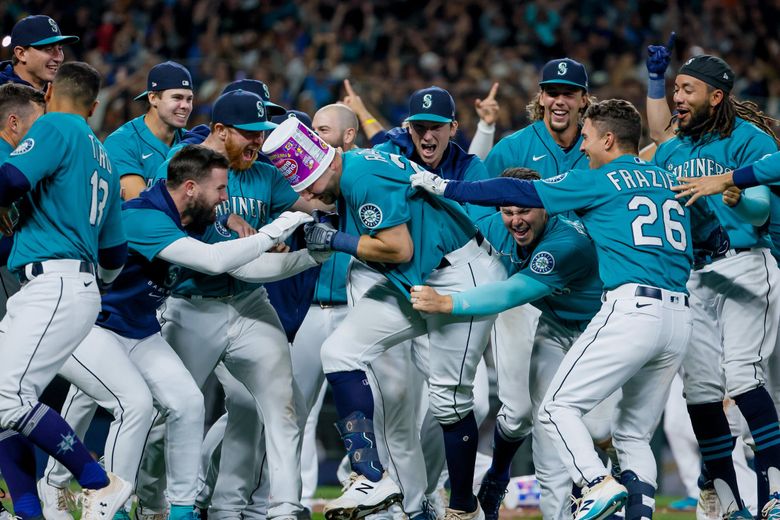 Seattle Times sports staff