Shellfish gathering has garnered the attention of outdoor enthusiasts in the Puget Sound and Hood Canal region, and oysters are easy to find along many local shorelines.
This week, Jason Wilson, executive chef and owner of Miller's Guild, The Lakehouse, Civility & Unrest; executive chef and creative director at Coffee Flour; and culinary director at El Gaucho Hospitality offers his delightful recipe with crispy Hamma Hamma oysters with heirloom tomatoes, mustard green pesto and grilled romaine.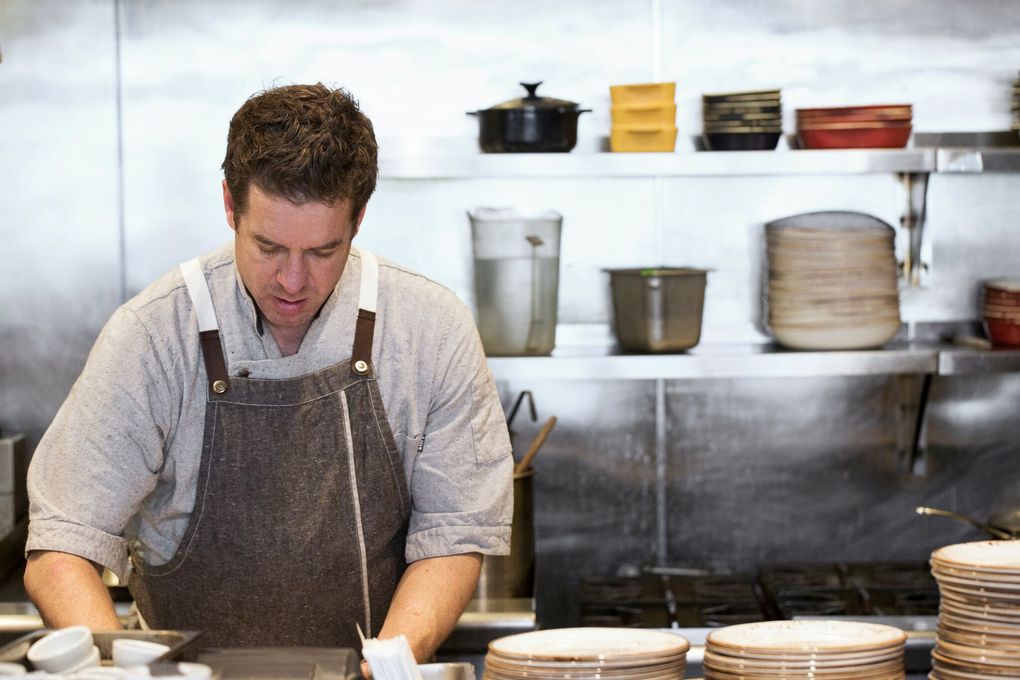 Wilson's career spans more than 30 years in the restaurant business, defined by innovation as the hallmark for his culinary success. His first restaurant, Crush, propelled him to the national spotlight and earned him culinary renown and numerous awards, including Food & Wine Best New Chef and James Beard Award Best Chef Northwest.
Wilson's second restaurant "Miller's Guild" opened in December of 2013, and The Lakehouse and Civility & Unrest are both opening this summer in the new Lincoln Square Expansion in Bellevue and the W Bellevue Hotel. He also serves as Culinary Director for El Gaucho Hospitality, currently encompassing five restaurants and an inn from Seattle to Portland.
Outside of the restaurant business, Wilson has a passion for ice hockey and coaches his son's team, and enjoys fly-fishing, foraging for wild ingredients and an overall zest for outdoor discovery.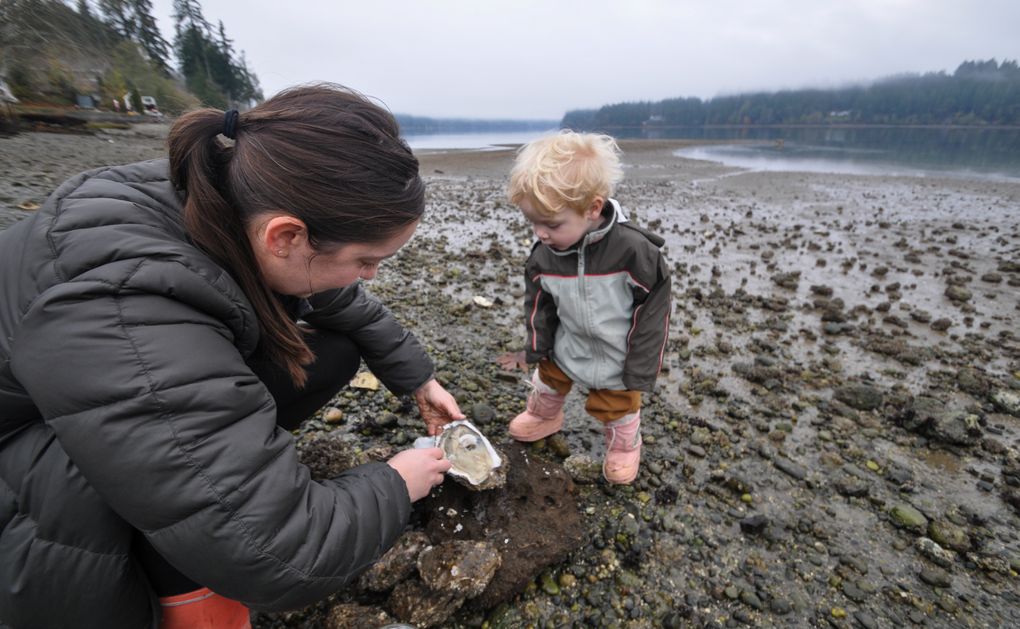 Where and when to gather oysters
An extreme low tide starting Thursday (May 25) and through the Memorial Day weekend will expose a lot of Puget Sound and Hood Canal beaches for oyster gathering.
Popular beaches to check out are Oakland Bay (located off Highway 3 north of Shelton), which has good parking to the oyster reserves (and an abundant population of Manila clams) that are open year-round.
Belfair State Park (located a few miles west of Belfair) is open year-round for mainly oysters, plus Manila clams. Potlatch State Park off Highway 101 in Hood Canal and Potlatch Department of Natural Resource tidelands are open through Aug. 31 with enhanced oyster beds on the flats.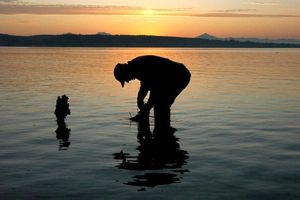 The Quilcene Bay Tidelands are open for clams and oysters through Dec. 31, with no restrictions on hours of harvest.
Later this summer, Indian Island County Park/Lagoon Beach from the jetty boundary with Port Townsend Ship Canal east to the beach access stairs on Flagler Road near milepost 4 will be open for clams and oysters from Aug. 15 through Sept. 30; Twanoh State Park is mainly an oyster show with a season that is open year-round.
Diggers should note that all eastern mainland beaches from Everett south into southern Puget Sound are also closed for shellfish due to unsafe pollution levels.
Before heading to a beach, call the marine biotoxin hotline at 800-562-5632 or visit the website at www.doh.wa.gov. Also check the state fisheries hotline at 866-880-5431 and website at http://wdfw.wa.gov. State Fish and Wildlife offers a good interactive shellfish map at http://wdfw.wa.gov/fish/shelfish/beachreg.
Low tides: Thursday (May 25), minus-2.2 feet at 10:33 a.m.; Friday (May 26), -2.9 at 11:17 a.m.; Saturday (May 27), -3.1 at 12:03 p.m.; Sunday (May 28), -2.9 at 12:52 p.m.; Monday (May 29), -2.3 at 1:42 p.m.; Tuesday (May 30), -1.4 at 2:35 p.m.; Wednesday (May 31), -0.3 at 3:30 p.m. The next low tide series in June is from June 7-14 and June 21-28. Additional low tides for the rest of the summer can be found at http://www.saltwatertides.com/dynamic.dir/washingtonsites.html.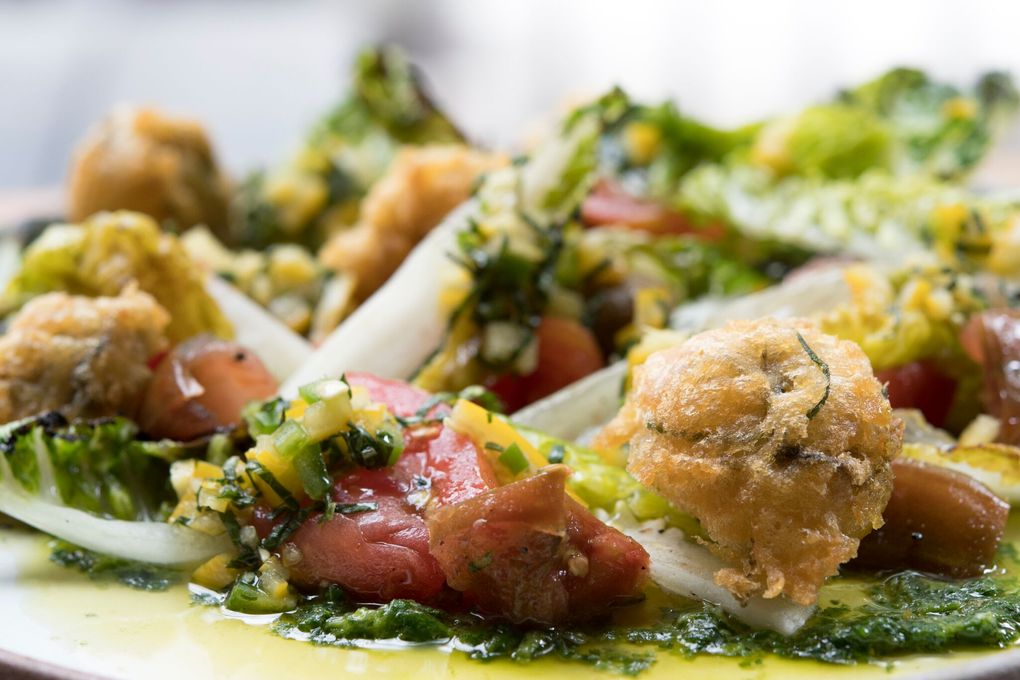 Crispy Hamma Hamma Oysters with Heirloom Tomatoes, Mustard Green Pesto & Grilled Romaine
Ingredients
16 to 20 shucked medium-sized Hamma Hamma Oysters with the juice from shucking
Two heads of romaine lettuce
10 basil leaves
3 tbsp extra virgin olive oil
1 tbsp minced garlic
1 tbsp minced shallots
1 bunch mustard greens, blanched, chopped, wrung dry
2 tbsp kosher salt
¼ cup rice flour
1 egg white
¼ cup good IPA (drink the rest while you cook)
1 preserved lemon, all rough chopped
4 large heirloom tomatoes
1 tsp black pepper
Vegetable oil for pan or deep frying
Verjus or lemon juice to finish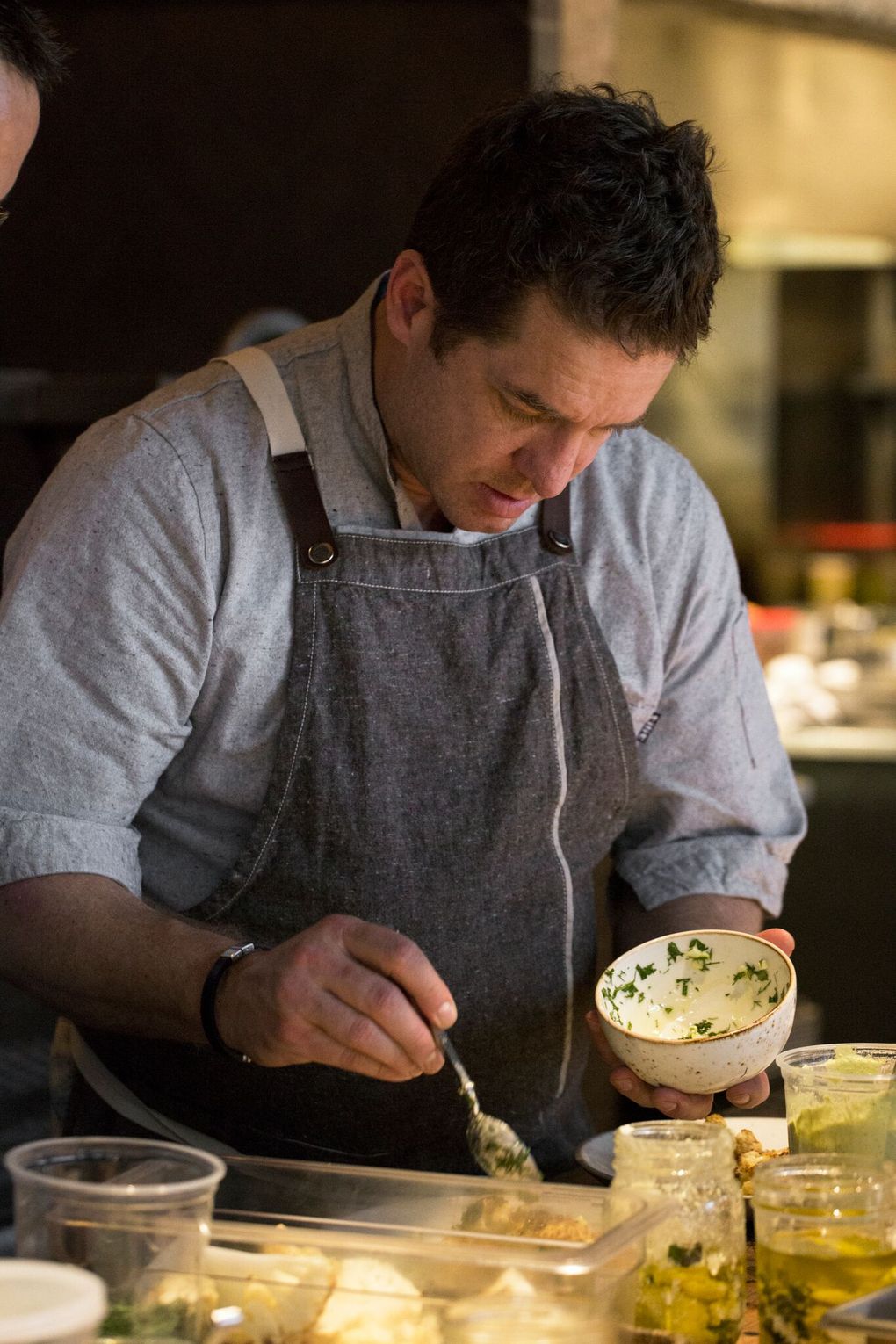 Directions
1: Remove large leaves of romaine and anything brown to get to a "heart" with ½ the head remaining. Dress with a little extra virgin olive oil and season with salt, grill really quickly or char in a cast iron pan on medium high heat until the inside of the head is brown. Allow at least 10 minutes to cool, cut the core off and remove leaves, reserving for plating.
2: Large dice or chunk the heirloom tomatoes using a serrated knife, toss with salt and black pepper and marinate in a bowl.
3: Sweat the garlic and shallots in extra virgin olive oil with salt until translucent and fragrant.
4: Blend the mustard greens with preserved lemon, garlic and shallots until smooth.
5: Mix some salt, oyster juice, rice flour, egg whites and beer into a little batter. Dip the oysters into the batter and deep fry or pan fry until crisp and cooked.
6: Plate the tomatoes, lettuce, basil, oysters and pesto together as a salad and enjoy.
(Serves four people)
Recipe feature comes to an end
I have enjoyed posting from spring to early fall my Seafood Recipes of the Week by esteemed local chefs over the course of the past six years, but it's coming to an end after this recipe due to my departure from The Seattle Times as the fishing/hunting and outdoors reporter that dates back more than 25 years.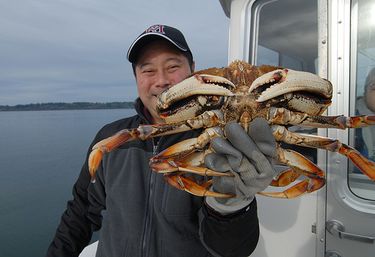 It has been a privilege to work on story ideas and gathering yummy tips, advice and recipes from the likes of Chef Tom Douglas, owner of Lola, Palace Kitchen, Dahlia Lounge, among others; chefs at Maria Hines' Tilth Restaurant including executive chef Joel Panlilio; Abby Canfield and Agrodolce restaurants owned Chef Maria Hines; Chef Taichi Kitamura, owner of Sushi Kappo Tamura; Chef Shota Nakajima, owner of Adana; Executive Chef Paul Duncan at Ray's Boathouse Restaurant chefs; Head Chef Pat Donahue and other chefs at Anthony's Restaurants; Executive Chefs Tristan Chalker, Ken Sharp, Jonathan Garcia, Jesus Boites and Wesley Hood from El Gaucho and AQUA by El Gaucho; Jason Wilson, owner of Miller's Guild, The Lakehouse and Civility & Unrest; Chef Ben Godwin at RN74; Chef Jun Takai from Shiro's Sushi; and Chef Maximillian Petty from Eden Hill Restaurant; and Chef/Owner Taylor Hoang of Pho Cyclo.
I hope that past recipes I've shared come in handy when you get "lucky" enough catch some of the best tasting fish and shellfish the Pacific Northwest has to offer!
Due to popular demand we will have one more recipe posted on Friday by chef Joe Sato of Shiro's Sushi in Seattle's Belltown.