Pacific Northwest summers are over so fast — but early fall is a beautiful time to take advantage of one of our alpine treasures. A trip to Crystal Mountain affords a bucolic drive, affordable shoulder-season rates, gentle hikes and a chance to enjoy a glimpse of Mount Rainier framed in warm(er) blue skies.
From I-5, several routes deliver you to the mountain, but WA-18 to Green Valley Road runs parallel to the river and charming historic homes, old schoolhouses and red barns. You'll also pass the intriguingly named Flaming Geyser State Park — unfortunately, the methane flames burned out long ago. But it's still a unique destination, attracting radio-controlled aircraft enthusiasts for its special, designated area just for the hobby.
Day trip to Enumclaw
Then, plan to stop in the rejuvenated downtown Enumclaw corridor for a few hours. Plan your day to arrive for a meal at Griffin and Wells, which is open midafternoon through early evening for menu items like smoked wild prawns, grilled peach burrata salad and from-scratch buttermilk ice cream. If you need a jolt, try the shots at The Local, which doubles as a gift shop with unique finds — such as throw pillows made from Turkish rugs. One of the newest options is the hidden speakeasy at Roaring Underground — find the day's password on the chalkboard inside.
Throw an ax or two at Casting Iron, a new novel at The Sequel Books and Espresso, or step into the tasting room at family-owned Pursuit Distilling. For outdoor activities, ride a horse at Echo River Ranch and enjoy incredible views from the Lookout Tower at Pinnacle Peak Park.
From Enumclaw, move south on State Route 410. Just before Greenwater, let Rover out at Federation Forest State Park to ramble dog-friendly trails amid old-growth firs. In Greenwater, stop by Wapiti Outdoors for a scoop of the famous huckleberry ice cream or an outdoor clothing sale. Hikers and bikers might stop by Greenwater Collective for mountain bike rentals, snacks for the trail and advice on great local routes.
After Greenwater, trees thicken and view-rewarding stops and hikes multiply. Destinations include Skookum Falls Viewpoint, Suntop Lookout, the lengthy Lake Eleanor Trail and the Snoquera Falls Trailhead. Nearby Alta Crystal Resort requires a two-night stay but offers a base camp for year-round adventure sports, on-resort activities, and a year-round heated outdoor pool. Additional memorable stay options include quirky (a former caboose), luxurious (Wonderland Lodge) and other vacation rentals.
Crystal Mountain: Where to stay, play and hike
Then, pass through a cathedral of firs to the shoulder-season destination of the 6,985-foot Crystal Mountain. Crystal Mountain Resort is undergoing a serious $100 million dollar renovation and expansion over the next five years — expect a construction site to greet you. But it's still a quaint, less-crowded collection of alpine lodging, a restaurant and a bar, with excellent access to nearby and on-site hiking and biking trails. Lucky hikers will likely find wild huckleberries and other edible berries in September, along with roomier trails.
Signature red gondolas whisk visitors 2,400 feet up to the tip of Crystal Mountain, Friday­ — Sunday through September 25. Buy a week in advance, and you'll save $9 per ticket. Gondola-goers find close-up views of Mount Rainier and the opportunity to dine cloud-top at Washington's highest restaurant, the 6,872-foot Summit House Restaurant.
Check out the 36-hole disc golf, free with a gondola ticket. Hike from the gondola down (or take the 12-minute ride back), watching for munching elk, yellow-bellied marmots and the last of summer's wildflower blooms. Some rockhounds have even turned up geodes lined with crystal quartz — fitting, of course.
At the mountain itself, Bavarian-style Crystal Mountain Hotels (The Alpine Inn, Village Inn and newly renovated Quicksilver Lodge) await visitors, as do a handful of condo options. The hotels are within — but not part of — the Crystal Mountain complex, so you can walk from your room to the gondola or trails. Pass over a high wooden bridge for the upscale Alpine Inn Restaurant, the resort's only all-day dining option. The downstairs Snorting Elk Cellar's fireside tables transport visitors to Europe.
Mount Rainier National Park: Sunrise entrance
Use your overnight as a home base for further exploration. Set your morning alarm to catch the sun's ascent and glow on Mount Rainier. You'll get peekaboo views right from the road by motoring into Mount Rainier National Park, just a few minutes away on SR-410. Further in, enjoy the highest point you can drive into national park — the Sunrise entrance, at 6,400 feet.
This bustling entrance will close fairly soon, but for now presents 360-degree views of nearby mountains, valleys and meadows from the expansive day-hike trail network, which includes loops, fire lookouts, and overlooks. Sunrise's day lodge remains open until late September, and the roads until late September/early October.
Nearby Tipsoo Lake attracts early-morning visitors, too. Photographers show up early to shoot the mountain's reflection in the glacier-carved lake basin surrounded by fluffy-headed Western pasqueflowers resembling anemones or a fantastic Dr. Seuss creature. Strollers enjoy the lakeside path, gentle enough for toddlers to amble along. From here, return home — or continue your journey on the Chinook Scenic Byway.
Whether you're looking to make an environmentally conscious choice with a hybrid or to save cash with our new car lease deals, Western Washington Toyota Dealers can help you find a new car that keeps up with your lifestyle.
Provided by Western Washington Toyota Dealers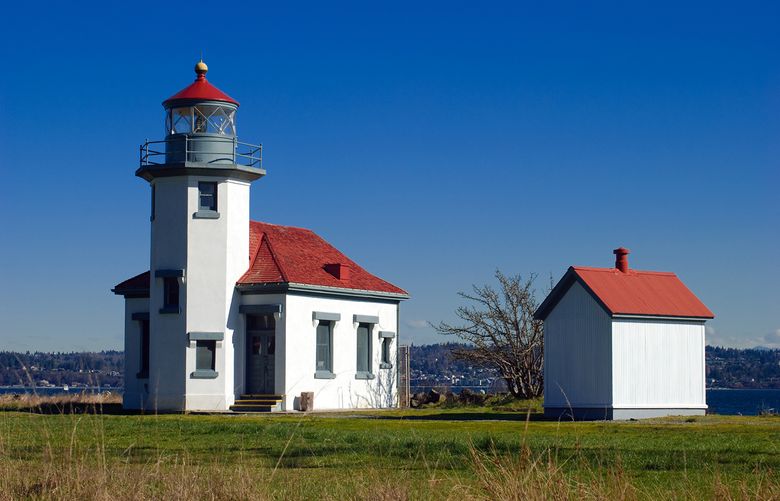 What many of us refer to as "Vashon Island" is two islands (Vashon Island and Maury Island) joined by a skinny land bridge.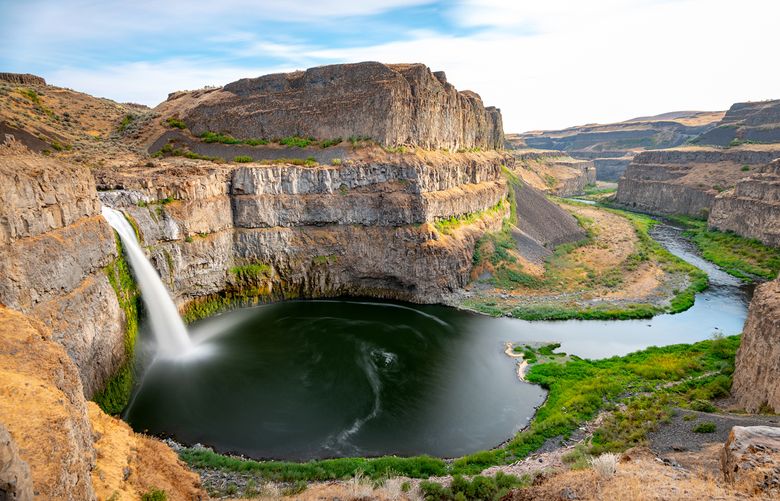 Here's a roundup of waterfalls across the state, from Eastern Washington's arid mesas to the Olympic Peninsula's lush rainforests.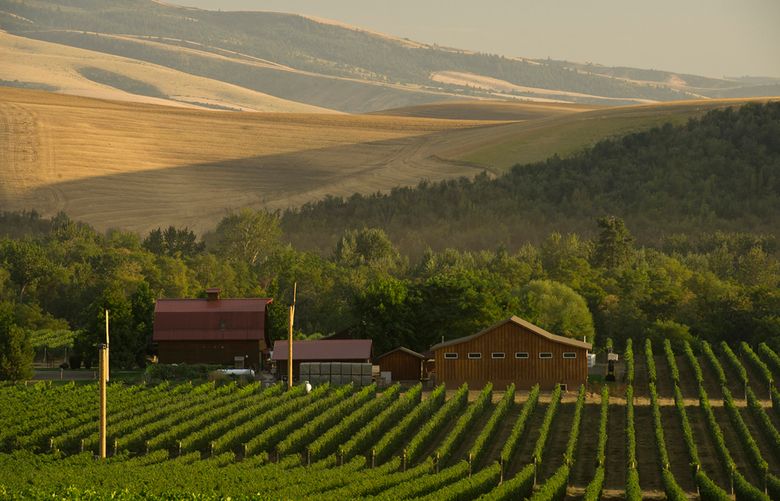 The area is a red wine lover's dream — top varieties include cabernet sauvignon, syrah and merlot, with white grapes only 5% of the viticulture.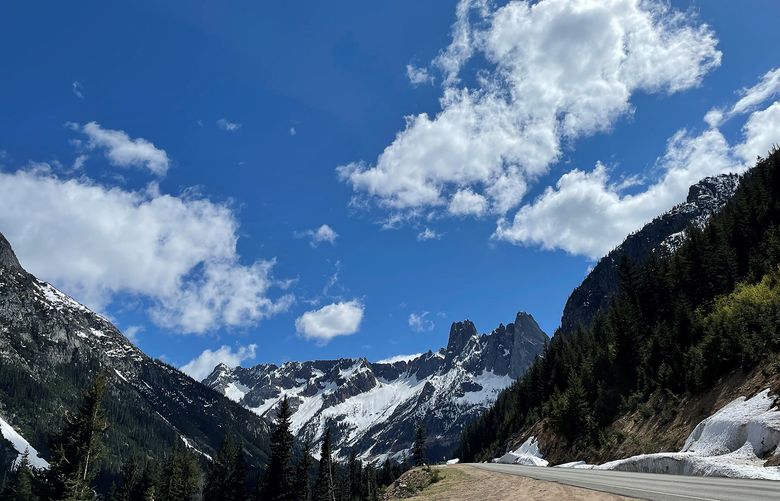 This road trip on North Cascades Scenic Byway provides a purely Western experience as it threads through tiny towns and jagged mountain.