When productivity equals profit, use these strategies to make every workday count.
Small businesses are the backbone of the American economy: In 2014, 99.7 percent of U.S. companies had 500 or fewer employees, according to a Small Business & Entrepreneurship Council summary of U.S. Census Bureau data. Consumer loyalty and market share represent powerful opportunities for small business owners to boost productivity. When productivity equals profit, use these strategies to make every workday count.
Create a daily plan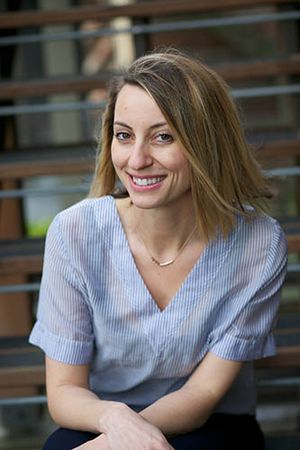 Written lists are linked to productivity. A study published in Cognitive Psychology found that simply rereading a to-do list can increase your motivation to accomplish goals. For husband-and-wife Realty team Darin and Katherine Persinger, the day's success hinges on how it begins. "We try to start off the day with structure and control the first couple hours," Katherine Persinger says. "Documenting almost everything we do allows us to review what we were working on and when. It allows us to go back, review and make improvements moving forward."
To do: Create lists with "small," "medium" and "large" tasks to accomplish throughout the day, allowing you to remain productive without becoming overwhelmed.
Streamline income and payment options
Small businesses have no shortage of customer support: 70 percent of Americans have confidence in them, according to a 2017 Gallup poll, compared to a 21 percent confidence rating in big business. Offering potential customers the ability to use their payment method of choice tells them that you're listening to their preferences. And you don't have to sacrifice efficiency to do that.
American Express's OptBlue program for instance, allows you to work directly with your merchant service provider to accept all major credit cards, receive payments all at once, and streamline communication with a single customer service contact. Best of all, with OptBlue, merchant service providers set the rate, which means businesses could find a better one.
To do: Review your payment options to ensure they are in alignment with your customers' needs as well as your own.
Establish clear communication
Keeping up with several streams of communication — including social media — can be daunting, especially when business success requires it. "There are so many different channels for communication; it's easy to let something fall through the cracks," Katherine Persinger says. "Sometimes you have to respond to a Facebook message on your personal profile, and then a message on your business page, then return a text, listen to a voicemail and respond to an email." Using a tool that allows you to share channels helps keep it all at your fingertips.
Improving internal communication with co-workers is also possible by relying on shared accounts to keep things running smoothly. "Having our email, calendar, and shared documents all connected to one platform so we can collaborate, update checklists and systems on the fly, and edit things in real time is incredibly helpful," Katherine Persinger says.
To do: Track communication by scheduling times each day to check each source to avoid missing client messages.
Identify and adapt to change
Adaptability is crucial to business survival, according to a Carnegie Mellon study supported in part by the U.S. Navy's Department of Social and Decision Sciences. The study found that companies that anticipated emerging trends were more likely to be innovative and create positive change, whereas companies that failed to adapt suffered — a consequence the Persingers are eager to avoid. "I believe to be the most efficient, you have to constantly be auditing," Darrin Persinger says.
To do: Hone your professional edge by accepting feedback from employees and customers, keep an eye on business and technological trends and adopt a growth mindset.
Time is money, as they say, and the average business can't afford to waste either resource. Consider making a few mindful changes in favor of efficiency. The result could yield greater revenue.
To find out how you can start accepting American Express Cards through OptBlue, visit Optblue.com or contact your merchant service provider directly.