Editor's note: Behind the Story is a feature for Seattle Times subscribers providing an inside look at how our watchdog stories come together. We want to hear your questions and feedback — email engagement editor Taylor Blatchford.
It's been a year since Manuel Ellis was killed by Tacoma police while walking home from a convenience store. Police officers beat, tased and hogtied Ellis, restricting his airway as he gasped his last words, "I can't breathe, sir."
A flawed investigation into Ellis' death was taken from the Pierce County Sheriff's Department and assigned to the Washington State Patrol, which finished in November. His family sued the city of Tacoma for $30 million. The state Legislature is discussing measures that would strengthen police accountability laws.
But the big question remains to be answered: Will the officers involved be charged for their conduct? Attorney General Bob Ferguson is expected to announce a decision soon based on the State Patrol's report.
Reporter Patrick Malone, video journalist Lauren Frohne and staff photographer Erika Schultz have been on the ground in Tacoma throughout the past nine months covering developments in the investigation.
Malone has reported on the initial investigation's conflicts of interest, Ellis' interactions with Pierce County's mental health system, the lack of adherence to a new state police reform law and critical contradictions between the officers' accounts of the fatal struggle. Frohne, Schultz and other Seattle Times visual journalists produced a short documentary on Ellis' life and his family's search for justice.
Malone joined The Seattle Times' investigative team in January 2020, "just before a lot of big changes happened," he said. Previously, he'd worked at local newspapers in Colorado and New Mexico, then the nonprofit Center for Public Integrity. In this interview, he discussed his approach to covering the case and how it's evolved over the past year.
How did you first start covering the Manuel Ellis case, and what makes it significant?
It had some unusual markers that made it stand out. Mr. Ellis died in March 2020 and we started covering his case in earnest around June, when news broke that the autopsy determined Ellis' death was a homicide. This was one of almost 25 deaths at the hands of Washington police in the first half of 2020. It was uniquely relevant and newsworthy in that Mr. Ellis said "I can't breathe," much like George Floyd.
Mr. Ellis' experience had all the hallmarks of somebody who had police interference in his life based on his race, ethnicity, socioeconomic status and mental illness. He was pulled over for things like having a car with a mismatched paint job, or a cracked windshield. We learned that law enforcement and the criminal justice system had been really a barrier to him establishing a stable life; another barrier had been his personal reluctance to accept his mental illness.
Another aspect elevated the newsworthiness of this case. In January 2020, a new police accountability law took effect after voters passed it in January 2018. The objective was to eliminate conflicts of interest when law enforcement was investigating law enforcement. This was one of the first high-profile tests of that law, and it failed miserably. The conflict of interest led to the Pierce County Sheriff's Department's removal from the investigation.
Now, the State Patrol's investigation will decide whether the officers involved are charged. Washington has been reluctant to charge police with crimes when they hurt or kill somebody. We await a decision from the Attorney General's office on the four officers we knew about and a fifth Tacoma officer — his involvement wasn't known until the State Patrol investigation was made public.
How do you see the case as tying into the broader national discussions about police accountability?
It's a fascinating case study that all of America should pay attention to. Mr. Ellis' death happened almost in a different era, even though it was a year ago. The sustained protests we saw in the Pacific Northwest and across the country last year make it clear that more people are recognizing the disparate treatment of Black people by police and are demanding accountability and change. You see the initial response to what happened to Mr. Ellis before George Floyd's death, then you see a shift when Gov. Inslee gets involved and the AG takes a keen interest in this case. It's an artifact that occurred in one historical era and is being adjudicated in a different one.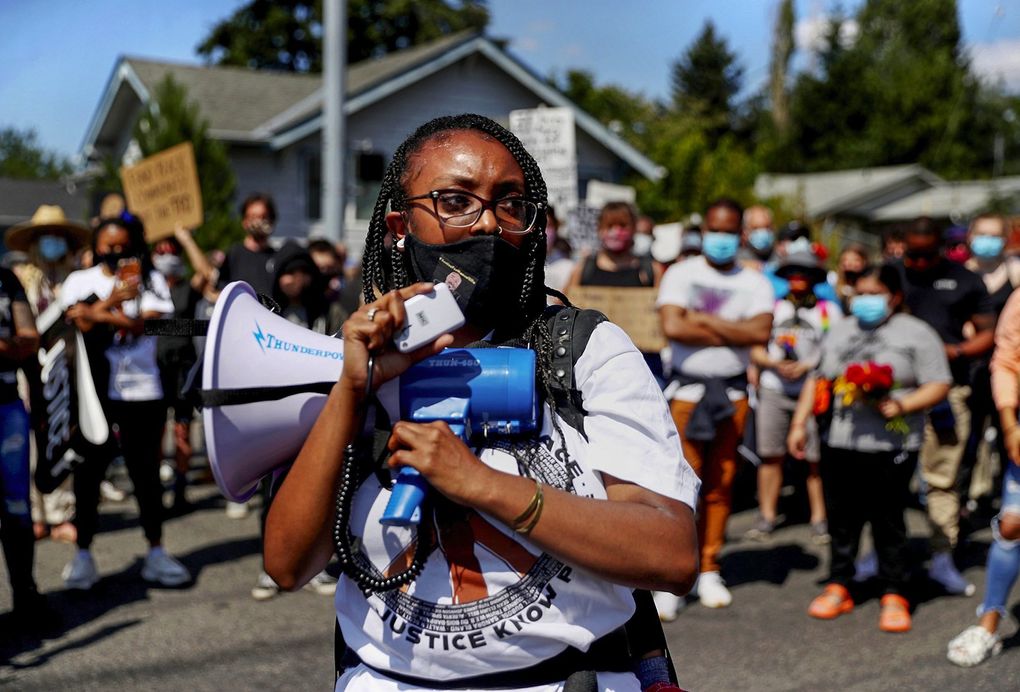 What records, documents and data have you used for reporting?
As investigative reporters, we want to get the unvarnished truth about why and how something happened. We started with what was publicly available: previously released police reports about Mr. Ellis and these officers. I requested the officers' personnel files and text messages.
I also went after emails of a handful of public officials and their discussions about this, to determine what was happening behind the scenes in Pierce County government, and those were interesting. Sometimes public officials talk about things and think no one's looking, which gives you some truth into their motives and actions. It showed us subtle differences in how Black people and white people are treated by the government.
What ethical challenges did you work through when covering this case?
In every police custody death I've covered, we've had the same initial information on the deceased's criminal history or interactions with law enforcement. But that's often only half the story.
It comes down to, do you believe the police at their word every single time or not? The answer should be no. We should question them, and I don't think we've done a diligent enough job of that as an industry, especially when it comes to people of color and the way they're treated by police.
Police in this country have a very direct affect on many lives, and more so in communities of color. Asking questions and speaking to people in marginalized communities has been an important part of this reporting process. I've seen coverage shift from ignoring inequity to spotlighting an important inequity we wouldn't have uncovered without public records.
What's been challenging about reporting this story?
The officers have been very silent, and that's a human side to this story as well. Mr. Ellis' mother had a close relationship to one of the officers and was his guidance counselor when he was in high school. She had dinner in his house with his family. When she learned he was one of the officers who'd restrained her son, it had a profound effect on her emotionally. We don't have the luxury of asking this officer whether his experience was the same, and we can't ask them directly about the inconsistencies in their own reports.
Many lives are going to be affected forever. You can't take lightly the weight of a story like this on so many people. This could've been a full-time beat, and it's been all-consuming for the community of Tacoma and the people who've taken up the mantle of seeking justice. We've been putting in a lot of work to keep this in the public eye, including our video team and photographers, but you can't be there for everything.
Latest Times Watchdog stories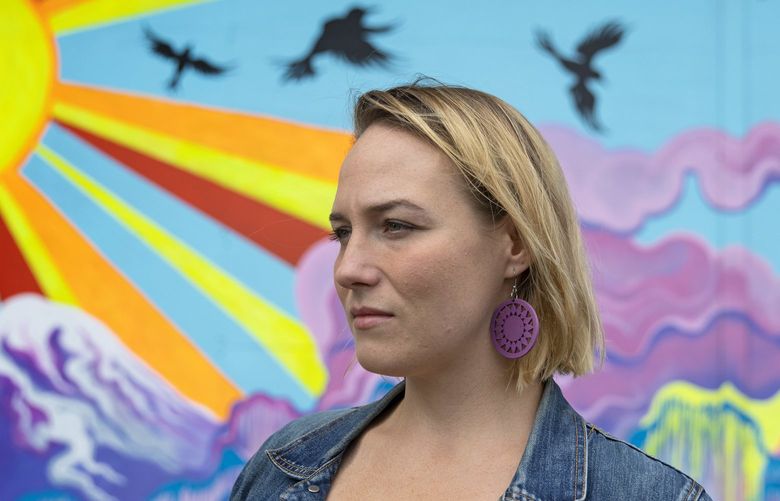 The Seattle Times found 18 cases in which additional patients reported being harmed by a health care provider after the state Department of Health began investigating a complaint of sexual misconduct that ultimately resulted in disciplinary action.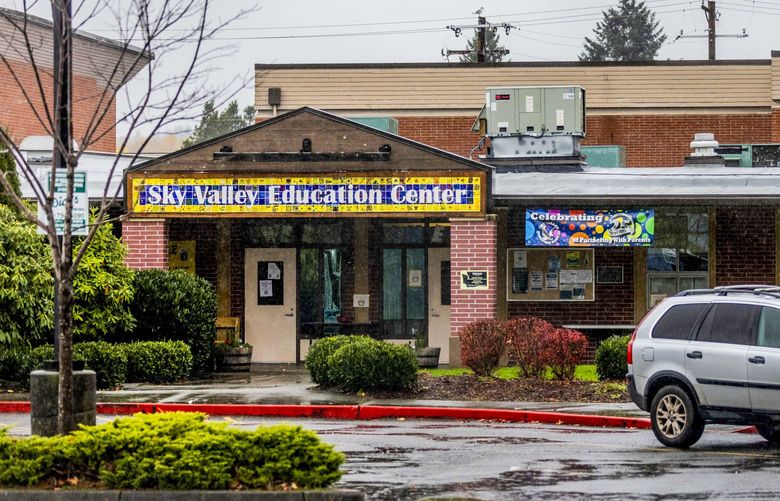 King County juries have awarded former teachers, students and parents at Sky Valley Education Center a total of $247 million in recent months for exposure to toxic chemicals. Plaintiffs said they suffered brain injuries, skin lesions and cancer.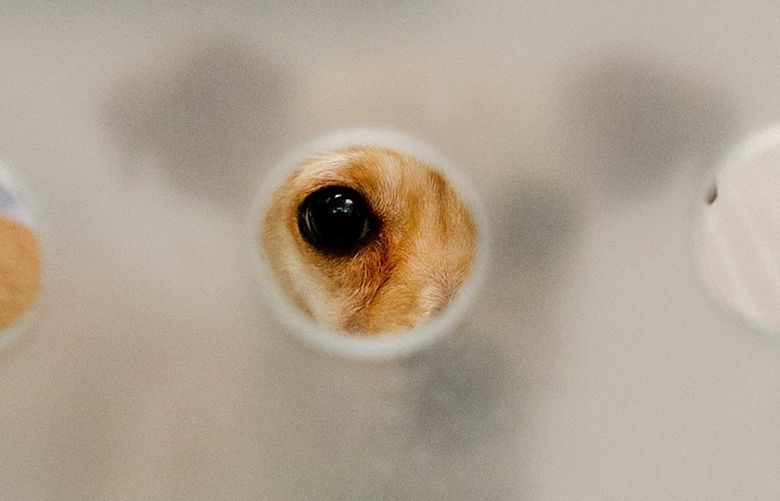 Despite Seattle Humane's financial advantage and its spacious shelter, its tally of animal intakes and adoptions were a fraction of those accomplished by smaller shelters in the region at the height of the COVID-19 pandemic.