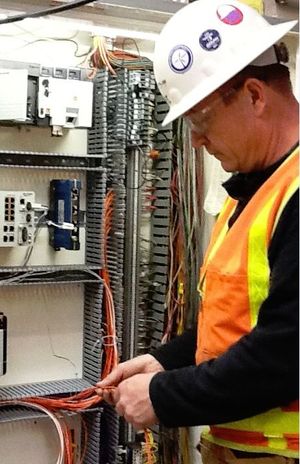 The concrete foundations of Seattle's University Bridge are 95 years old and doing fine.  The drawbridge's computer circuitry has worn out.
The city is replacing hundreds of wires and circuit cards — as well as an early-80s vintage Compaq computer console that's sometimes used to type commands. The $300,000 job is being done by Taurus Power & Controls of Tualatin, Ore., this week.  During the project, traffic will be slowed by drawspan openings that take 10 minutes instead of five, and extra drawspan openings as the new controls are tested.
"The idea is to do this before we have problems," said Larry Finnick, bridge electrical-maintenance supervisor for the Seattle Department of Transportation. "Then we're good for 20 to 30 years."
The old-school electric resistors and other parts are wearing out, so that replacements must be scavenged from city shops or eBay, he says. Finnick recalls a 12-hour stoppage, when the city used a backup diesel motor to lift the bridge for boats. Other times, the city dispatched a second bridge tender to help open the bridge manually. Flaggers have stopped traffic when gates didn't drop on time, he said. But generally, the SDOT has managed the glitches under the radar of the public.
"This is on MS-DOS, run by a Compaq 8080, using 5-1/2-inch floppy disks. You can't buy them anymore," he said. "About the time Pong was being distributed by Atari, back in the '80s, that's when this system was being made."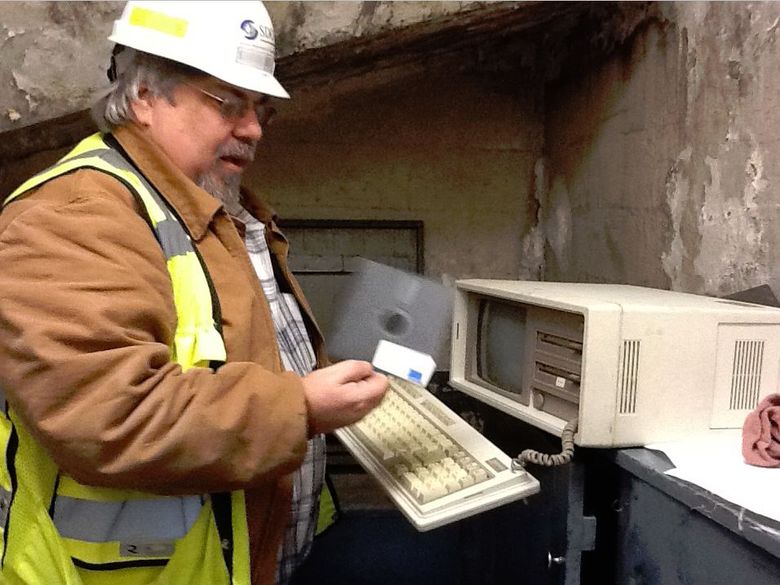 Computer-based controls ensure that electric-powered bridge parts move in a safe sequence. The warning lights flash, the striped barrier gates descend, pins that secure the decks are retracted, brakes in the span lifting motors are released, the bridge rises.
Software enables a lone bridge tender in the north tower to move both leaves of the drawspan. Similar systems are aging at the Ballard bascule bridge and the Spokane Street swing bridge.
Before the computer age, Finnick said, the University Bridge drew its electricity from leftover streetcar wires, kept on the bridge when Seattle scrapped its streetcar network circa 1940.  Some city leaders dream of bringing streetcars back here — which would require a far more sophisticated matrix of software and circuits.