Organizers of Seattle's Martin Luther King Day Celebration are attempting to bridge the generational divide, with a different approach and fresh voices that tackle issues of race, gender and sexuality.
K.L. Shannon was disturbed as she left a wrap-up meeting for Seattle's Martin Luther King Jr. Celebration last year. A generational rift had developed, with both sides feeling disrespected.
The 45-year-old organizer with the labor group Working Washington was particularly bothered by the attitude toward the younger activists, some of whom she had mentored. Her participation in the annual event was done, she thought.
"I had a change of heart," Shannon said, speaking in the run-up to this year's celebration, which Monday will encompass rallies, workshops and a job fair at Garfield High School as well as a march from the school to the Henry M. Jackson Federal Building downtown.
After a rocky start fueled by disagreement over where to meet, among other matters, the organizing committee decided to "start afresh," she said. As it did so, it reached out to University of Washington graduate Bobby Alexander, 25, to be its co-chair, along with veteran activist Larry Tukes.
---
Martin Luther King's legacy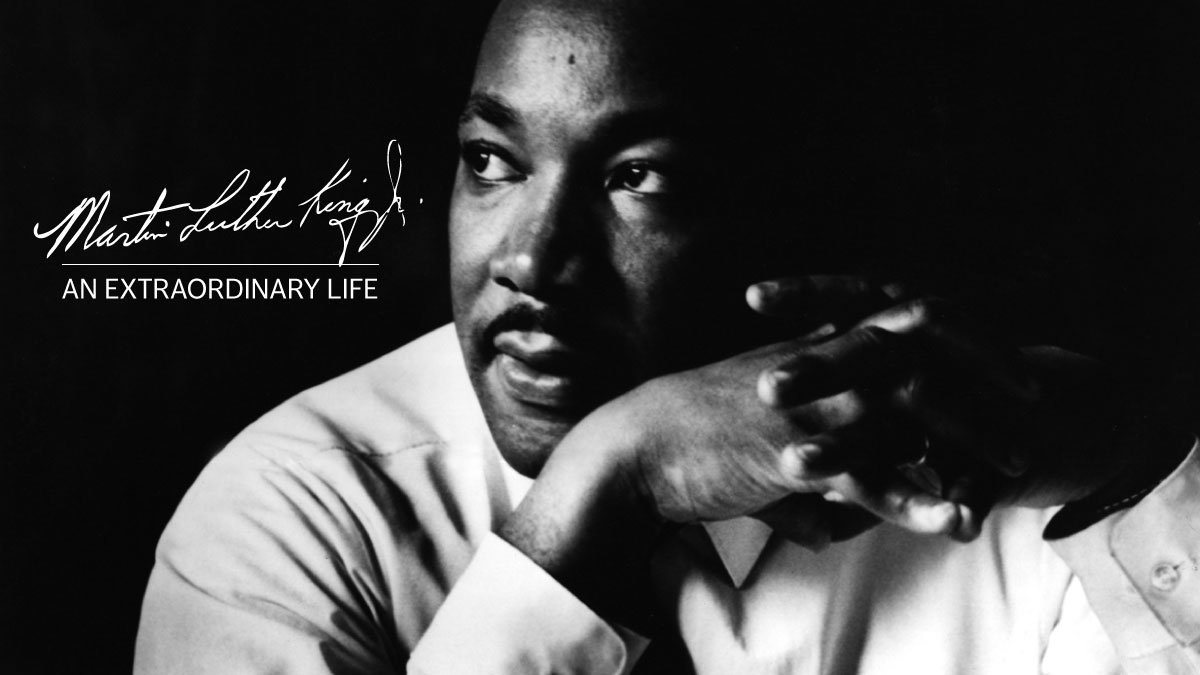 Explore our tribute to Martin Luther King Jr., collecting the
story of his life
;
photos
of the times in which he lived; and
perspectives
from politicians, activists and ordinary citizens on his tremendous legacy.
Teachers:
The Seattle Times' Newspapers in Education program has prepared a variety of activities that look at Dr. King's philosophy:
Lesson plan
|
Study guide
|
Quiz
|
Resources
---
Under Our Skin
What does 'institutional racism' mean? We asked 18 people to discuss terms about race.
View the project.
In a year of youthful activism that saw the rise of the Black Lives Matter movement and campus protests across the country, Alexander resolved to bring new voices to the celebration — not just young voices, but ones that tackled gender and sexuality as well as race.
"The torch is being passed to the young people, and that's exciting," said Shannon, who now is a member of the organizing committee.
"We're making every effort, at least I am, to transition this to younger folks," confirmed Eddie Rye Jr., a longtime activist who helped start the celebration in 1983 and presided over it for its first four years. King County Councilmember Larry Gossett took over for many years after that, stepping down from the post in 2014.
James Williams, a thirty-something community organizer with the American Friends Service Committee, assumed the role for the 2015 event. "There was some friction," he conceded in an interview this past summer. Some of the old guard questioned changes, like stops during the march at the King County Juvenile Detention and other locales to talk about hot-button issues.
When young people pushed back at the wrap-up meeting, some older leaders were not pleased. "Dragons," the youth were called, according to Shannon.
But some also got the message that it was time to relinquish control. "These are the folks who will be leading in the future," said Rye, 73. "They need to go through the steps of organizing this thing."
In the fall, Rye got in touch with Alexander. The veteran activist, who has a radio show on KKNW-AM, had interviewed Alexander on air. Alexander was then getting his master's degree in public administration from UW and had become active in the Black Student Union.
It was a good time for Alexander to take on a new project. He was planning his next move after a soured foray into law enforcement. The son of a retired Seattle police officer, he had spent four months as a Renton police recruit, only to be dismissed.
Renton police spokesman Dave Leibman said Alexander was perceived by fellow officers as "disrespectful and disruptive," and was the subject of complaints by the state training academy. Alexander said he "didn't fit in" and "wasn't willing to conform to the rigid standards of the department."
As he described it, he's also fighting conformity in his new role planning the Martin Luther King celebration. "Let's get all that respectability politics out of the way," he said. He meant that people shouldn't have to look or behave in a certain way — or be of a certain age — to be taken seriously.
And so, Alexander said, among the day's speakers will be two members of Garfield's Black Student Union and an 18-year-old transgender Evergreen State College student.
"I wanted to make sure we have male and female speakers," Alexander added, noting that black women are often on the front lines in Black Lives Matter protests. This year's logo for the celebration features Coretta Scott King as well her revered husband.
Alexander said he's faced no resistance from older leaders, although he pointed out that "people who were scarred last year because of intergenerational conflict didn't show up" to plan this year's event.
Rye, at least, said he's pleased with the inclusiveness and has no problem with its attention to sexual orientation and identity. He noted one of King's closest advisers, Bayard Rustin, was gay.
Also appreciative is Nikkita Oliver, a 29-year-old lawyer and Black Lives Matter activist who is studying for a master's degree in education at UW. She said she's encouraged by the committee's invitations to people "not everyone is comfortable with."
Asked to speak herself, she's been giving a lot of thought to King's final days. "He was giving speeches about the importance of white poor people and black folks finding ways to listen to each other and work together," he said. She's interested in how that spirit of unity might apply today.
Not everyone is yet on the same page, she acknowledged. Younger activists lean toward a style of protest she calls "agitation." Witness last August's disruption of a Bernie Sanders speech by Seattle activists Marissa Johnson and Mara Jacqueline Willaford.
Oliver holds that King and his peers practiced agitation in famous Selma marches and other protests. But these days, agitation doesn't always sit well with older leaders.
Another touchy conversation concerns the killing of young African Americans — "not just by the police but by each other," as Shannon put it. It's a subject that hits home, because in early January, her 19-year-old cousin was gunned down in a Kent apartment complex. Demonte Young had been released a few months earlier from a juvenile facility, where he served time for armed robbery. As of last week, his killing remained a mystery, according to both Shannon and Kent police Detective Melanie Robinson.
"There's a war out there," Shannon said.
Alexander, among others, bristles at discussing what some call "black-on-black" crime. "There's no discussion about white-on-white violence," he said.
But he added, "I feel terrible when I see a brother kill another brother … We have to figure that out."
Shannon has no answers. "I don't know what to do. I really don't," she said.
Still, she contends it is important to involve kids in something positive — at the very least on Martin Luther King Jr. Day.