From a couple whose son was born May 1, 2013, at Swedish First Hill as protesters smashed windows a short distance away, to a woman who remembers May Day as a day to bring flowers to a neighbors, these area people are skipping this year's demonstrations.
He's dad to a boy who'll be 4 on Monday, so Bryant Phillips remembers May Day 2013 in Seattle quite well.
Besides the happy occasion of the birth, he also remembers what was happening in the streets below at Swedish First Hill on Broadway Avenue.
"Rioting occurred just a few blocks up," he says. "I went out to grab lunch the next morning and remember seeing smashed windows, taped-off areas and shopkeepers trying to clean up the mess."
He was among numerous readers who responded to a callout in The Seattle Times about what they'll be doing on May Day, if not demonstrating.
Component post 10364492 could not be found.
Well, thanks, but they're skipping it.
"We'll be spending our May Day searching for buried treasure in the sands of Richmond Beach," he says. "Owen is still blissfully unaware that his birthday has been a contentious day for many, and we work hard to keep it that way."
So he and his wife, Angela, are having a party for Owen and a dozen of his friends. They have bought party boxes, filled them with candy and fake jewels, taped up the box to keep out moisture, and Bryant will bury them in the sand. Then the kids will be given maps to find the pirate's treasure.
It's not that Bryant, 33, who works sales at REI and does special-events photography, and Angela, 31, a file manager at a medical office, haven't participated in marches. Most recently, it was the Women's March.
But you can understand why they'll be skipping May Day.
"It was disappointing. We were having a happy moment, the first kid, and Seattle was tearing itself apart," says Bryant. "So, ever since, we've placed the focus on Owen and tried to wrest control from the unrest."
It was in 2012 that the self-named anarchists and anti-capitalists began hijacking May Day in Seattle.
The labor and immigration groups who hold marches in the daytime correctly describe their protests are peaceful.
But then there is perception: images of anarchists holding incendiary signs, such as "Put wings on pigs" referring to killing police; images of black-clad individuals, their faces hidden behind black bandannas, smashing store windows.
Avoiding downtown
For someone like Karen Starman, who now lives with her husband at a mobile-home park for seniors in Kent, that perception is too much. At 72, she's one of those old-time locals whose kids went to school in the area, Issaquah.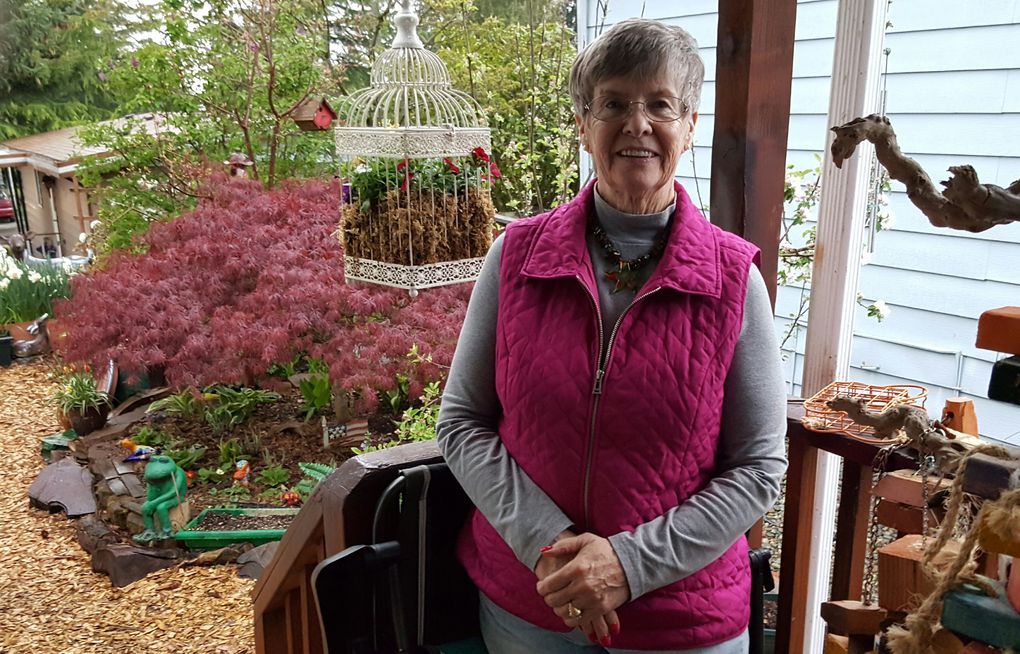 "We used to come downtown all the time and just wander around the Pike Place Market, go to the waterfront, go shopping, go to the Paramount, the Seattle Center, Bumbershoot," she says. "There was no fear in those years."
And now?
"Traffic is just impossible. There are panhandlers all over the street. It's not comfortable. For the last several years, I do not go downtown anymore," she says.
Starman also follows the news.
It disturbs her that Seattle City Councilmember Kshama Sawant writes about " … how to create disruption on an even greater scale."
That's our elected leaders? she wonders.
The quote appeared in the Socialist publication Jacobin, in a commentary titled, "Why We Should Strike on May Day." Sawant called for "peaceful civil disobedience that shuts down highways, airports, and other key infrastructure."
Says Starman, "I really fail to understand how this is tolerated. In my opinion, Seattle is no longer the beautiful city it once was."
Shunted aside
Reader responses continued in that vein, from a Seattle that believes it has simply been shunted aside.
Victor Barry is a dentist who's part of a practice with three other dentists on First Hill.
"I'm going to spend the day respecting the law and fulfilling my responsibilities to my 20-plus staff members and their families by meeting our commitments to the patients who have appointments with us on Monday," he says.
Sawant's name crops up again.
"Inciting riots and inviting anarchists to shut down freeway and airports," he says about Sawant. If any police officers or bystanders are hurt, he says, it "will be on her hands."
He remembers driving home in the early evening after one of the May Day protests.
"Smoke and tear-gas residue," he says.
And for what?
"I don't really see what motivates them," he says about the anarchists. "They don't have anything they're trying to build up, just tear down. Maybe it's just entertainment for them, the excitement of breaking windows."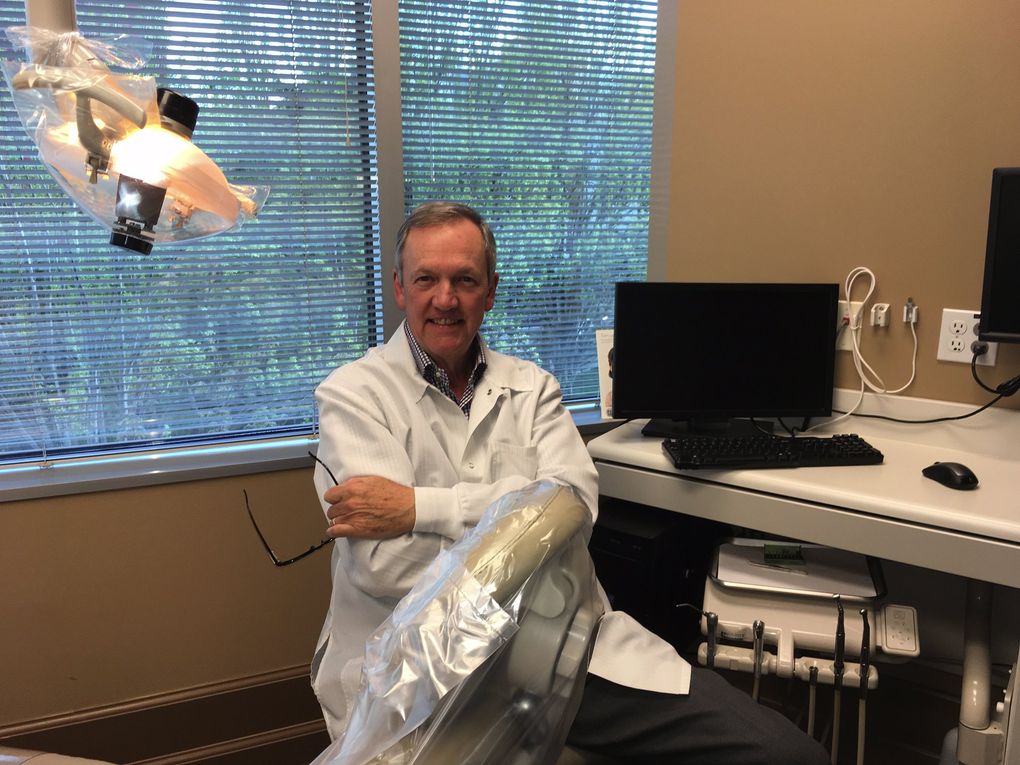 Flower baskets
And then there were a number of you who wrote about one May Day tradition that seems lost in the blast balls:
May Day flower baskets.
It seems so, so old-fashioned.
But it used to be a widespread rite of spring in this country. You put a basket of flowers on the door of a friend or neighbor, or maybe a young woman in whom you were interested.
"I would love to be spending May Day handing out flowers to the protesters!" says Cindy Pigott, of Bellevue. "Whatever happened to May Day as being a happy day?"
Then there is Jim Rymsza, a Seattle architect.
For 30 years he has gone to Gas Works Park at sunrise that day and danced.
He'll join eight other guys this year, and they all will be wearing white shirts, white pants, red hats and red sneakers, and have a pad of bells around their shins.
You see, the stuff that makes Seattle, Seattle hasn't all been lost.
They're part of something called The MossyBack Morris Men, who get together for "Morris dancing" that goes back centuries to ancient Celtic festivals.
In a video on the group's website, it looks like they're having a lot of fun, prancing and jumping around. Practices consist of some dancing and then going out for a beer.
Rymsza remembers on May Day 1992, as Los Angeles was rioting after the Rodney King verdict and there were 30 arrests in Seattle, the cops showed up at Gas Works.
"They thought it was a riot ensuing," he remembers. "But we were just doing our thing. They saw what we were doing and gave up."
Monday, 5:52 a.m., Gas Works Park.
For sure, no Guy Fawkes "V for Vendetta" masks at this event.