Seattle's plan to open a series of sanctioned parking lots failed, leaving just one site in Sodo with a handful of RVs. Now, people are dying in the lot faster than they are finding housing.
The last vestige of former Seattle Mayor Ed Murray's plan to create parking lots for homeless people who sleep in their vehicles is an inhospitable scrap of land in the industrial tangle of the Sodo District.
Railcars and traffic on the Spokane Street viaduct regularly roar past a row of RVs, whose reflections can be seen in refrigerator-sized potholes scattered across the lot. The site is unfenced, so people who are not staying there can freely use the porta-potties set up for the residents. It is not much of a home.
Yet 10 people still live there, with eight RVs between them, because it is the only city-sanctioned place in Seattle where they can stay long-term without fear of being ticketed or towed. Those RVs represents a minuscule fraction of the more than 2,300 homeless people countywide who sleep in vehicles, a population that has tripled since 2012.
Despite the rising numbers, and widespread recognition that Murray's plan failed, Seattle still has no coherent strategy to address the needs of vehicle residents.
That is in part because Seattle city government has not been united about what its primary focus should be: to get people out of their vehicles and into housing? Or simply get their vehicles off the streets?
By the former measure, success has been extremely limited. Murray's safe-lot program — launched in Ballard in January 2016 — got only 11 people housed, despite costing $35,000 a month.
It is also a failure by the latter measure. More than 750 vehicle-camping complaints were made to the city since January 2017, many of them clustered in the city's industrial areas of Ballard, Interbay and Sodo, where RVs can legally park overnight.
Some of the people living in the Second Avenue vehicle safe area are burdened by addiction or have criminal records that make securing housing especially difficult. One former camper remains in jail, charged in a January shooting in South Park.
And while the city takes little action, people living in the lot are dying while waiting for housing. Since Jan. 1, three residents of the lot have died — two were older men who suffered from long-term diseases. And on Thursday afternoon, 27-year-old Sabrina Tate was found dead on the floor of her RV. She'd been living in the lot for the past year but was at the top of the list for a tiny home in one of the city's authorized encampments and had recently reconnected with her family. Her cause of death has yet to be determined.
Given the crisis, homeless advocates, businesses and neighborhoods alike continue to call for a new plan. Vehicle camping accounts for 40 percent of King County's unsheltered population and is far more common than occupying tents. Seattle is spending $5.1 million on outreach and removal of tent encampments, yet has no dedicated budget for vehicle camping. 
Seattle Mayor Jenny Durkan did not respond to an interview request for this story. Her office said some policy changes are in the works.
Bill Kirlin-Hackett, director of the Interfaith Task Force on Homelessness and a longtime advocate for vehicle campers, is tired of waiting. "If we had any pride in what we were trying to do, for the dignity of people, we would have provided something more hospitable" than the current lot, he said.
A failed plan
The idea for a safe-lot program dates to 2008, when the state Legislature earmarked a $10,000 grant for such a program. It finally took firm shape in 2011, when Seattle Councilmember Mike O'Brien worked with Our Redeemer's Lutheran Church in Ballard, and planned for other churches to join.
The Seattle Times'
Project Homeless
is funded by BECU, The Bill & Melinda Gates Foundation, Campion Foundation, the Paul G. Allen Family Foundation, Raikes Foundation, Seattle Foundation, Seattle Mariners, Starbucks and the University of Washington. The Seattle Times maintains editorial control over Project Homeless content.
Eventually, Compass Housing Alliance began doing outreach to vehicle residents parked in the church lots and on city streets, with the goal of getting them into housing.
But at its peak, the Compass program, called Road to Housing, had four churches with a combined 10 spots for vehicle residents, said Robert Bowery, who oversaw the program for Compass.
The impetus for Murray's version of a much larger safe-lot program came with increasing pressure from neighborhoods across the city in 2015 to address vehicle campers, and crime and trash associated with some of them.
Of particular concern that summer was a site in North Seattle called "Bangarang Village" on North Northlake Way near Gas Works Park, where vehicle campers had parked in protest of what they considered the city's intensifying parking enforcement.
Soon after Murray had declared a state of emergency on homelessness in November, 2015, frustration with RV dwellers in Interbay then started to boil over in the Queen Anne and Magnolia neighborhoods.
The city could have towed many of the RVs for violating Seattle's rule that requires vehicles to move every 72 hours.
But taking away people's last form of shelter, or facing their possible resistance to that removal, was a risky tactic, especially with Seattle police still under a federal consent decree for excessive use of force, said Scott Lindsay, Murray's criminal justice adviser who helped create the RV safe lot program.
"The appearances of forcible removal and confiscation of their home were politically untenable," he said.
The city's solution — parking lots large enough to handle RVs, with round-the-clock security, intensive case management, electricity and water — "wasn't focused on solving vehicular residency," Lindsay said.
And with that, the city opened an expensive program for some of the most broken-down RVs and tough-to-house people in the city. In fact, some vehicles were towed in.
All of those people deserved help, said Graham Pruss, a former outreach worker for Road to Housing and executive director of the nonprofit WeCount, but he believed the city's goal "was to basically to drive in what were seen as the worst offenders on the street, and they were trying to drive them off the street into this lot."
The plan sputtered quickly. Instead of three safe lots, as planned, it opened only one in Ballard, and that was shuttered in August 2016 because so few participants actually got housed.
The lot in Sodo is a stripped-down version called a safe zone, costing $5,300 a month, mostly for the portable bathrooms and garbage collection. The lot lost its case managers last December when Compass decided not to renew their contract. The zone was meant to be temporary but has been open for nearly two years.
Since January, only one city employee, Jackie St. Louis, has been assigned to connect the Sodo safe-zone residents to housing and social services. That's in addition to St. Louis' full-time job leading the city's Navigation Team, which does outreach to hundreds of homeless encampments around Seattle.
RVs v. cars
Within the homelessness-advocacy community, vehicle residents are somewhere in an unenviable middle, seen as outsiders who don't fit neatly into the homeless services system. They are viewed as having better shelter than people living in tents, yet still not inside.
There are also perceived differences among the vehicle dwellers themselves. People in cars and trucks are thought to be newer to homelessness and more willing to move into housing. People in RVs tend to be harder to get into housing, and RVs can sometimes appeal to people whose criminal history makes it difficult to get approved for a lease.
"There can be a sense (among RV residents), and maybe rightfully so, 'I am housed, I have a door that I can close, a roof over my head,'" said St. Louis.
Other cities that have been more proactive in addressing vehicle homeless take those distinctions into account. In San Diego, for example, a vehicle safe-lot program bans RVs.
Seattle's program never distinguished between RV and car residents.
There was a nearly equal number of each type during last year's point-in-time count: about 876 people in cars, and 861 people in RVs; an additional 577 people lived in vans.
Any new vehicular-homelessness strategy in Seattle must give people incentives to participate because it's not illegal to live in your vehicle in Seattle, Pruss said. He recommends adding parking spaces to existing shelters. He emphasized that many of the people living in cars and RVs desperately want housing — but there is simply nowhere else they can find it.
"These vehicles are affordable houses, straight up," Pruss said. "They are producing new forms of housing where they do not see them available."
"Future steps"
Seattle's meandering approach to vehicle camping returned to the public forefront last month. In a potentially precedent-setting case, a King County Superior Court judge ruled that $557 in impound fees charged to a vehicle camper named Steven Long violated the prohibition on excessive fines in the Eighth Amendment of the Constitution.
The city is appealing the case; Durkan's office said the appeal may complicate development of a city new strategy to deal with vehicle camping.
The Seattle City Council has already considered several ideas, including relaxing enforcement of some parking rules. It also considered a second Navigation Team for car campers, but shifted that money to a drug-diversion program, which may also help vehicle residents.
Durkan said in a statement the city will evaluate the cost to operate the safe zone and its impacts to neighboring businesses "to determine future steps." Her office said Seattle is trying to get state money to expand the Navigation Team and is trying to improve trash collection around RVs.
Until Durkan's administration comes up with a new plan, residents in the last vehicle safe zone in Sodo are on borrowed time. The city planned to shut it down April 30 but decided to extending the lot's permit through July.
The limbo, and the lack of a strategy, frustrates both sides of the equation on vehicle homelessness.
There were at least four fires in February in RVs parked outside the safe zone throughout Sodo, said Erin Goodman, executive director of the Sodo Business Improvement Area. One of those RVs hadn't been towed for more than a month, during which time it was scavenged and was actually moved throughout the neighborhood.
"It was a hulk of an RV traveling around Sodo, completely burned out, for six weeks, before it finally was removed," Goodman said.
And at the safe lot, Matt Irvin, 36, said he is frustrated that the city is not allowing new RVs to park, even though there is room.
He drove his RV into the safe zone several weeks ago after he got a ticket while parked on a street a few blocks away. He was given permission to stay until mid-April. After that, the city plans to block unpermitted vehicles from parking there.
Irvin isn't sure where he'll go then. He's had a serious criminal record since he was a juvenile, which makes getting a job hard. He was a machinist for a decade but lost that gig after the 2008 recession.
"Paying rent is no problem if you have a job, the ability to use money," he said, standing in the lot after another train had rumbled by his RV, the last shot at a home he had. "If you don't have that, then what are you supposed to do. Just die?"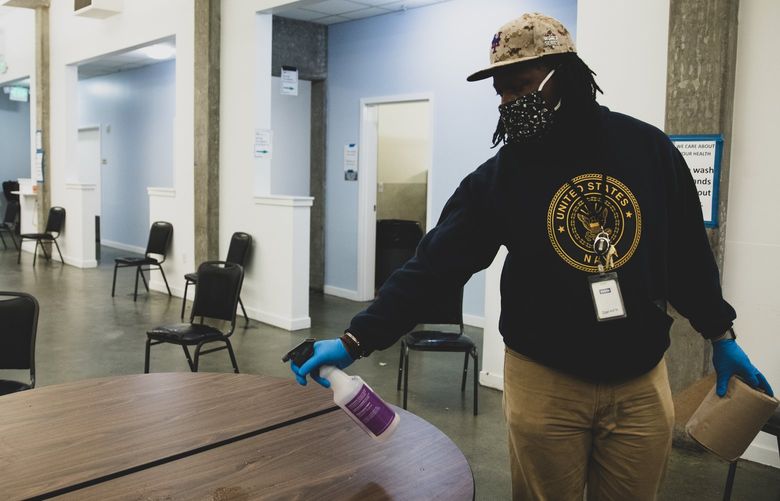 In the first year since the King County Regional Homelessness Authority took over contracting duties from the city and county, nonprofits have been receiving late payments.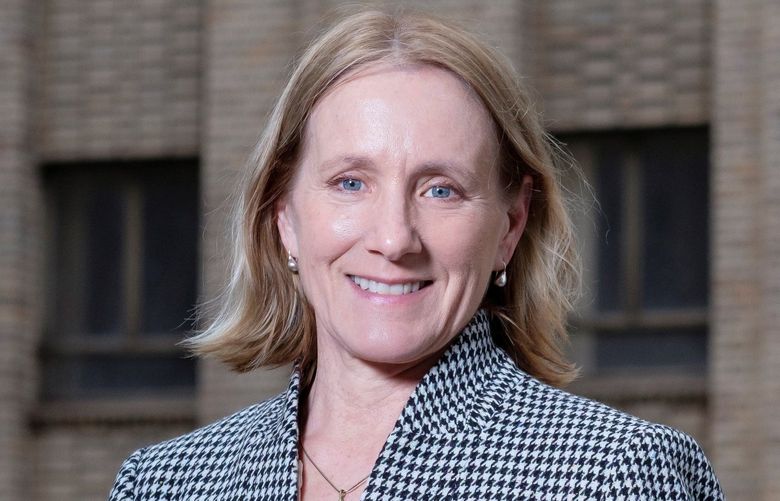 In her book, local author Josephine Ensign tracks Seattle and King County's history of homelessness and health care from the mid-1800s to the present day.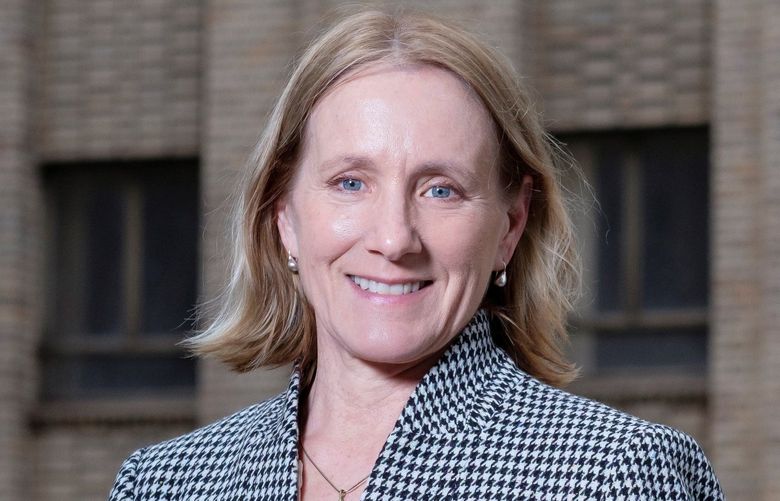 To learn more about Seattle's current homelessness crisis and how we got here, watch a discussion featuring local author and nurse practitioner Josephine Ensign.