Homelessness on the West Coast is rising to crisis levels at a time of historic economic growth and prosperity. Why?
KNKX Public Radio and The Seattle Times' Project Homeless team spent one year in a city that's grappling with homelessness. What's it like to live outside for months on end? What's it like when tents come to your neighborhood? How can one small city solve a huge societal issue? This is Outsiders.
Listen now
Episodes
Homelessness has risen to crisis levels on the West Coast, despite unprecedented economic prosperity and growth. In late 2018, the crisis reached Washington State's capital city, Olympia. The number of people living in encampments in the city's downtown rose tenfold in a matter of weeks. Olympia's leaders placed a bet: that their city could become the first to successfully manage rising unsheltered homelessness, an issue that has confounded and paralyzed much larger cities. Olympia's unsheltered residents, meanwhile, have to decide whether to set aside years of distrust and go along with the city's plans.
The rise of homelessness in Olympia looked different depending on where you were standing. To many people, it swept over the city like a storm in a matter of weeks. But a few could see the pressure building for decades.
How did people end up on the streets of Olympia? Some can point to a catastrophe that bent their lives towards homelessness. For others, it almost seemed like life was moving in that direction from the very beginning.
Despite Olympia's efforts, hundreds of people remain in unsanctioned camps around the city. They invent ways to stay alive and help each other survive.
Sam Miller can help us understand how addiction and homelessness intersect because he's lived them both. Plus he can make us laugh. He points to one reason he was able to overcome homelessness while many others get trapped.
Homelessness divides Olympia and forces people to re-examine their politics. Emotions converge on an encampment under the Fourth Avenue Bridge.
Does something about Olympia attract desperate people from all over? We examine the "magnet theory" of homelessness.
Olympia's response to homelessness defied conventions. Did it work? A year later, we look at the city's results and whether they point to a way forward.
What's with all the trash? Should you give cash to someone who asks for it? We took your questions about homelessness to the people best equipped to respond: those who are homeless themselves.
This series started with Jessica. We find out what happened to her.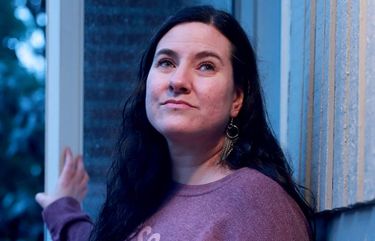 Despite troubling reports and several red flags, Damascus Homes LLC received public funding for years in the Seattle area's fractured social services system. But once people moved in, there was almost no oversight of what happened inside.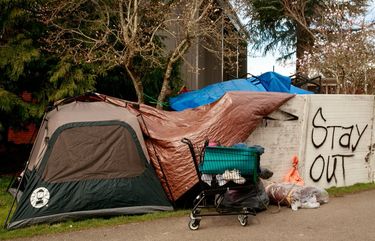 Washington counted an additional 1,300 people experiencing homelessness in 2019 — the third largest increase in the number of homeless people among all 50 states. Overall homelessness across the U.S. grew by more than 2% that year.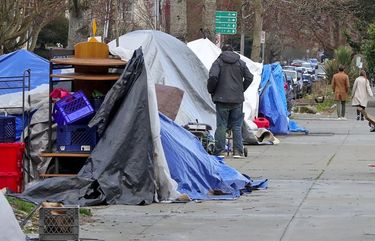 Preliminary numbers from a new study show more than 800 tents in Seattle pre-pandemic, and an increase of 50% in some spots by summer 2020. Residents are worried about the effects of the encampments, as well as what is being done to help occupants.