"I'm scared as hell right now," said Erika Lopez. Unless granted a last-minute reprieve, she and her husband, Juan, were taking their kids to Mexico. Like hundreds of thousands of people who are deported every year, they had to figure out a new life.
---
HOQUIAM, Grays Harbor County — Erika Lopez woke up feeling sick. She hadn't slept well, and her mind raced.
It was her last day working the front desk at an Ocean Shores hotel. It was a new job she wanted to keep.
But Erika and her family were moving out of their home in nearby Hoquiam, away from where she was born and raised, where her mother, sister and brother still live, and where at a Cinco de Mayo party many years ago, she caught the eye of the man who would become her husband.
"Honestly, I'm scared as hell right now," Erika said.
They were going to Mexico. She knew only a little Spanish. The kids knew less.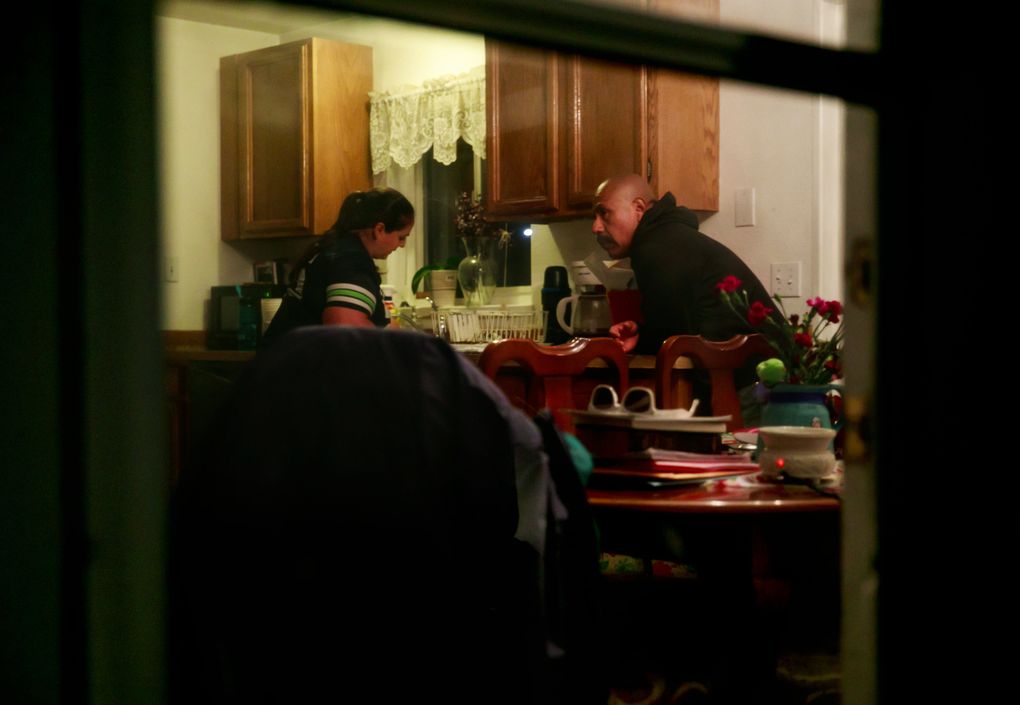 Her husband, like hundreds of thousands of people every year, was being deported. Juan Lopez sneaked across the border when he was about 16, and for a while gained legal residency. Now he's 50.
As with so many cases, his expulsion affects not just one person but a family. Some split up. Others leave together, even when spouses and children are American citizens.
Immigration and Customs Enforcement (ICE) recently reported deporting nearly 12,500 people who said they had at least one child born in the United States. That was just for the first half of 2017. Up to 600,000 children who are American citizens live in Mexico alone, some due to deportation and others whose families have voluntarily returned, according to an estimate by the government there.
For Americans who follow deported spouses, there is no figure. But Randall Emery, president of the advocacy group American Families United, says he's sure it's in the thousands.
The Lopez family's story isn't the kind that typically draws publicity.
Erika and Juan have lived a quiet, small-town life set to the rhythm of school drop-offs and pickups, and near-daily baseball and softball games for 13-year-old son Elyjuh and 11-year-old daughter Arainuh, both all-star players.
Juan had a past that didn't matter to Erika — she deeply believed he was a good man — but it made him just as deeply unsympathetic in the eyes of unforgiving immigration law. Most damningly, he was convicted twice of drug crimes during a period, decades ago, when he was addicted.
It was not the administration of Donald Trump, whose harsh immigration rhetoric has generated controversy and protest, that sent agents to the family's house early one morning in 2010 to take Juan into detention. Then-President Barack Obama, who deported far more people in his early years in office, with less attention, was responsible.
Juan was released on bond. But now, after twists and turns through the immigration system, he had a deadline to leave that was a few weeks away.
He worried about bringing his wife and kids to Mexico. As a child in rural Oaxaca, he sometimes got so hungry that he became dizzy and threw up.
Erika was insistent. If he was going, she would, too. Elyjuh and Arainuh said the same.
An 18-year-old daughter chose to stay behind, but possibly join the rest once they settled.
The couple booked tickets. Erika gave notice at work.
Honestly, I'm scared as hell right now."
Taking a break in an alcove off the hotel lobby last month, she dug into a pocket of her navy uniform and pulled out a parting gift from a co-worker: 700 pesos, worth about $37. She wore handmade, beaded earrings given by another.
She tried to stay positive. At least Juan would get to see his mother again, she kept saying.
Deportation is often seen as an ending. But it is also a beginning — of figuring out a new life. The longer one has been away from one's home country, the harder the leap back.
There were so many unknowns, for everybody.
Would the Oaxaca house where they would stay at first have room for them all? It already held Juan's mother, his sister and his brother's family of seven.
Where would the kids go to school?
And most of all: How would they earn money?
In 1990, Juan was shot in a rough part of California's San Joaquin Valley, where he picked apples and grapes. He lost a leg, and found the jobs he tried afterward painful. For years, he has stayed home and looked after the kids while Erika worked.
Mexican employers in the tourist industry might like that she speaks English, but they might also want her to speak Spanish.
"Now I know what my co-workers feel," she said. She was thinking of housekeepers who don't speak English, "standing there like deer in the headlights" when guests talked to them.
What if one day we don't have money for food?"
Juan contemplated the worst: "What if one day we don't have money for food? If I see that happen, I have to tell them to go back."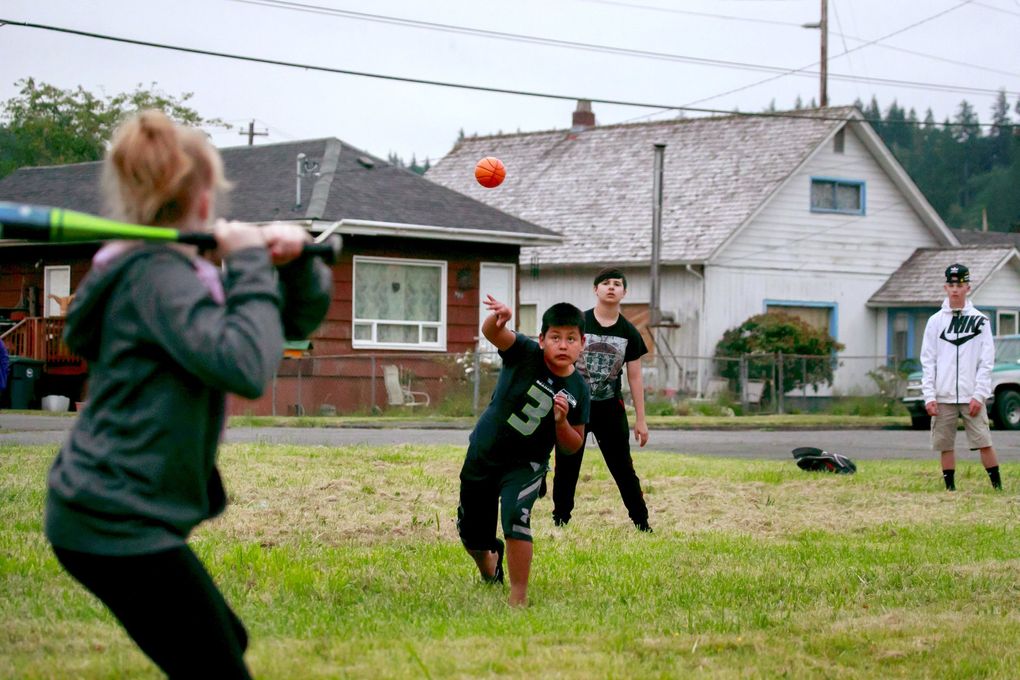 ---
President Clinton's compromise
In 1996, Congress created huge obstacles for Americans trying to legalize their spouses. Muzaffar Chishti, director of the New York office of the Migration Policy Institute, a nonpartisan think tank, calls it a "before-Christ and after-Christ moment" in immigration law.
Bill Clinton was president, and his "instincts would be pro-immigrant, I think," said Chishti, who back then represented an organization lobbying against proposals to restrict legal immigration.
"But also, he was running for re-election," Chishti said. Newly emboldened Republicans, who had triumphed in the 1994 congressional elections with their Contract for America, were pushing a "scorched-earth policy" on immigration "very close to what Trump supporters are asking for these days."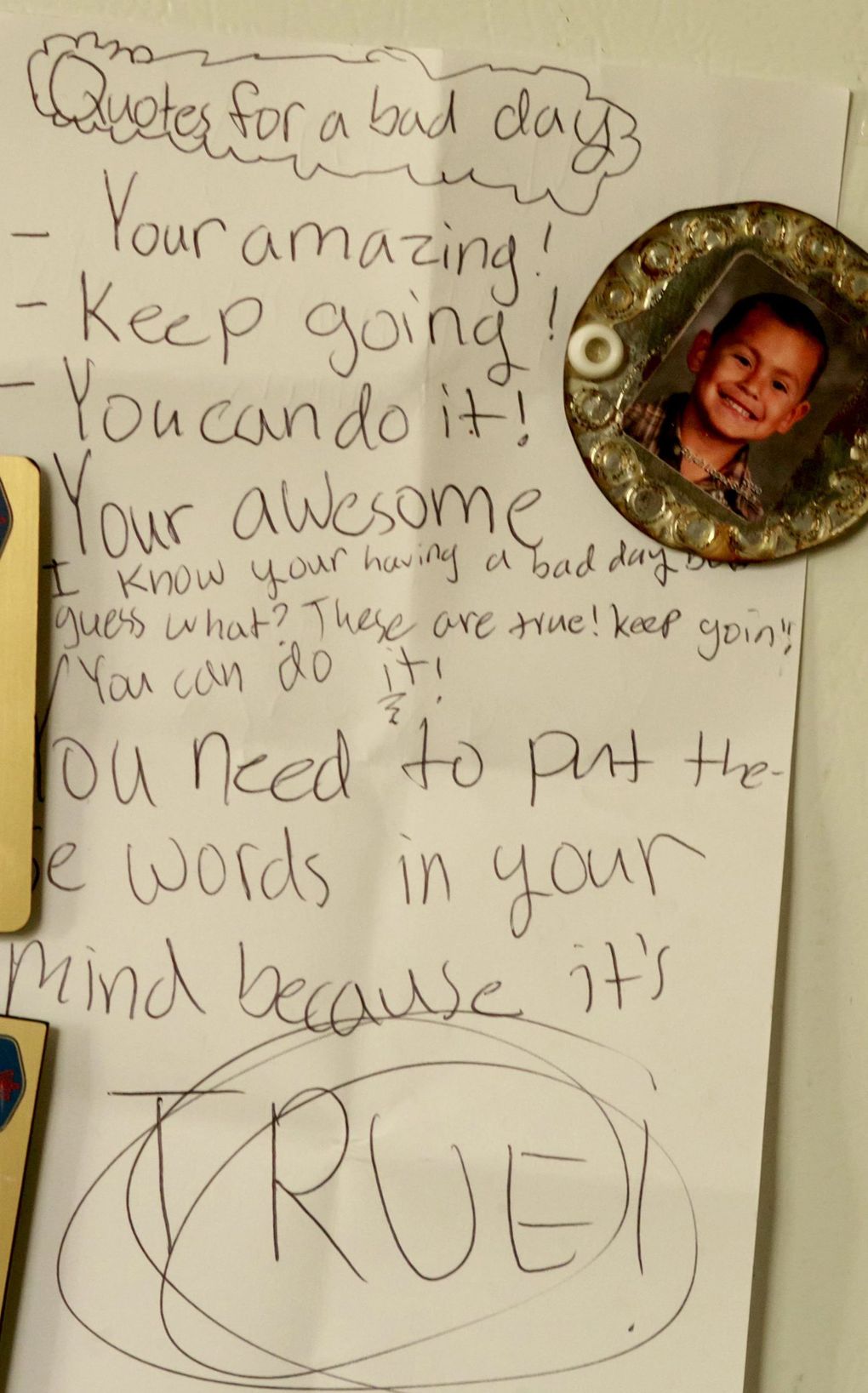 The 1996 act represented a compromise, leaving legal immigration intact but coming down hard on unauthorized immigrants.
Among its many mandates: People deported after living illegally in the U.S. for more than a year cannot return for 10 years, unless the government grants a waiver.
Bothell resident Marco Doelling spent seven years apart from his Guinean wife before they got a waiver. Uncertain of job prospects abroad, the Microsoft contractor waited it out in the U.S. while his wife went back to Africa.
Elizabeth Valdez, who lived with her Mexican husband in Kirkland before he was deported in 2013, decided to go with him to his home state of Zacatecas to wait out the 10-year bar on returning. They brought their children, then 11 months and 5.
Many of her friends, who disapproved, are still mad at her about that, said Valdez, who works as a flight attendant and spoke during a layover in the U.S.
Erika doesn't have quite the same option. Her husband's criminal convictions mean he faces a lifetime bar.
"I'm kind of surprised she's going with him," said Juan and Erika's attorney, Adolfo Ojeda-Casimiro. "It's all about love, I guess."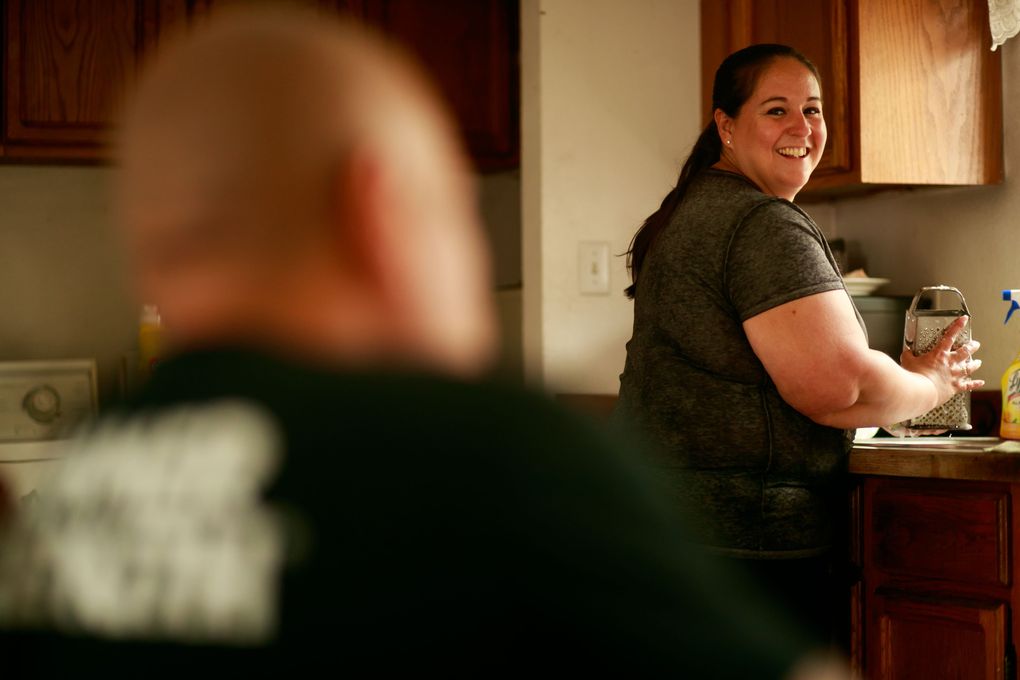 ---
"Mom, can I go?"
A mutual friend threw the Cinco de Mayo party where Juan and Erika met in 2001. Juan had recently moved to the Olympic Peninsula and had just given up a seafood- processing job because it hurt too much to stand all day. He had a prosthetic leg that went up to where his thigh should be, and he walked with a pronounced limp.
Who's going to look at me? he thought.
She did, and saw a man who seemed gentle and patient. Eleven years younger, she was separated and had a toddler.
They took it slow.
She didn't ask: How did you lose your leg? How did you come to this country?
"The way I am, I don't really push information out of people," she explained. "I just wait for someone to tell me."
In time, "He told me he made some bad decisions before coming to Washington."
It takes hours, days even, for Juan to tell his story.
He started, recently, from the beginning. He was sitting on a living-room sectional he would soon take to the dump, as the family cleared their rental house of belongings. The walls, already stripped of pictures, were bare.
He grew up, he said, in a little town south of Oaxaca City, in Mexico's southern reaches. He was the second of seven children.
Each child had one outfit, washed and hung out to dry while they bathed. Food was sparse. They often picked mangoes and avocados for lunch, or had tortillas with salt. His mother got up at dawn to smash corn kernels into flour.
Food became more plentiful when his dad and grandfather started selling their small farm's tomatoes, chilies and peppers in the city.
One day, his dad was riding to the city on the back of a truck when it was hit. He fell off and his head struck the pavement, a fatal blow.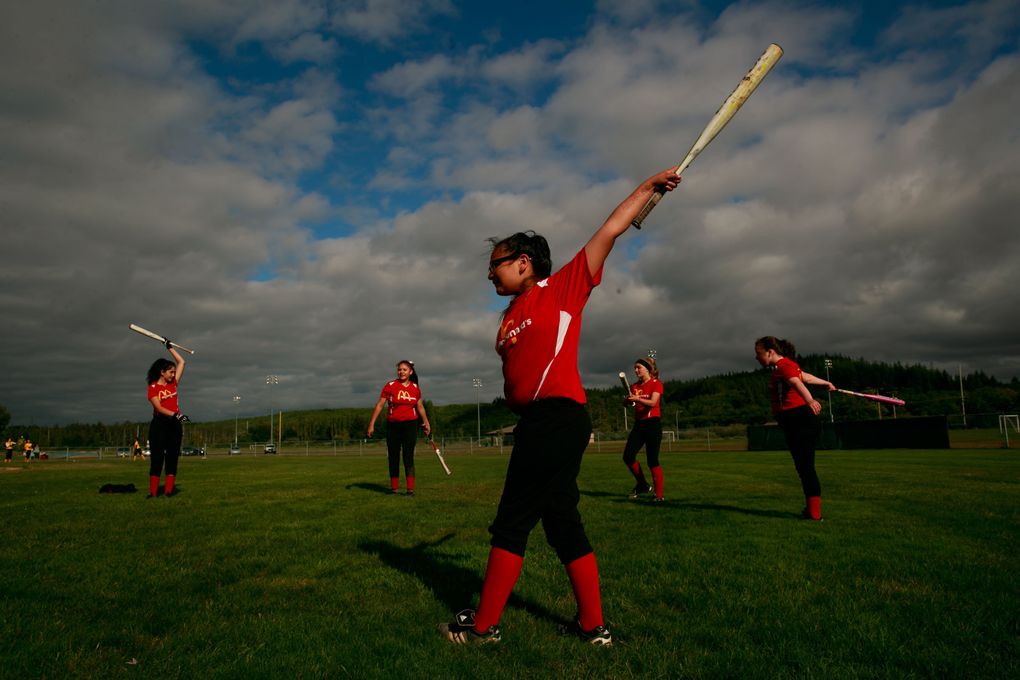 "It happened so quick," Juan said. "Today we were OK. The next day, everything's gone."
He was only 10 or 11, but as the oldest boy he was expected to take over for his dad. Within a year, he had left school and was farming full time. He plowed the land with bulls, using a wooden contraption that caused his hands to bruise and his feet to bleed.
"Sometimes, I was waiting for my mom to bring me food. It was 11, 12, 1." She didn't come. There was no food.
When he was 14 or so, he started seeing young men who had gone to the United States and come back with money for nice clothes and brick houses.
It's all about love, I guess."
"Mom, can I go?" he asked. No, she said. She needed him.
A couple years later, he said, "You know what, I have to go."
His mom, relenting, made him tortillas and beans for the journey.
It took months to reach the U.S. He and a few friends took buses and trains, stopping to work along the way. When they got to Tijuana, they tried sneaking across the border, got caught and sent back, then met a man from their hometown who said he would take them across for $50.
They followed the coyote on foot, hiding in the bushes when they heard helicopters or voices of Border Patrol officers. He delivered them to a spot in Chula Vista, California, and told them to wait for a bus that would take them up the coast, where they could find a farm job.
"I knew it was illegal. But I didn't really pay attention," he said. "I never thought it was that serious …
"The only thing they do is throw you back. I was afraid. I was afraid. But I always thought about my mom and my family. I just wanted to make some money."
The future, as he saw it, was in the United States.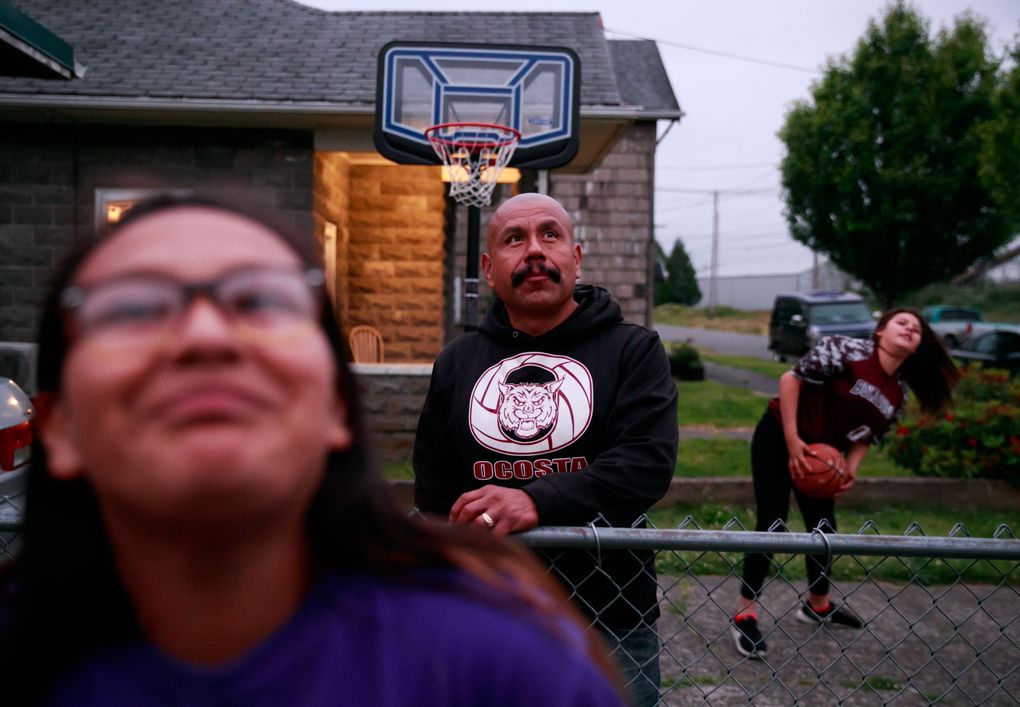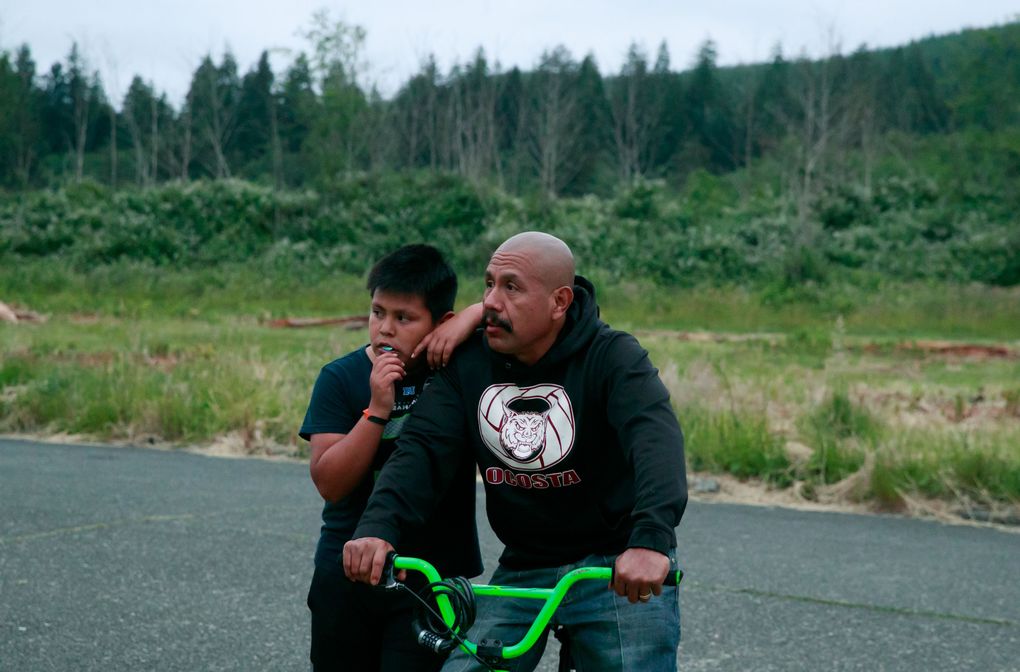 ---
Waved through the border
For a while, it seemed that way.
After a tough start camping in the hills in a tent made of strawberry cartons, he found a job that provided housing. He earned enough picking fruit to send money to his mom, who built a brick house.
A farm manager told him President Ronald Reagan was offering "amnistía" to people like him. Juan got a green card in 1990, ICE confirmed.
That same year, around 5 p.m. one August evening, he headed after work to a bar in the city of Madera, on a street a detective would later write was "known for narcotics sales and extreme violence."
Juan said he was not involved with either. Police records from that day no longer exist, though the detective recalled the outlines of what happened in a form submitted to immigration officials.
Someone called out to Juan from a black car. He didn't understand. "Back then, I didn't know much English."
As he turned around, one of the men in the car shot him.
The bullet tore through his abdomen and hit an artery leading to his left leg. He lost a lot of blood and went into a coma. When he woke up, his leg was gone.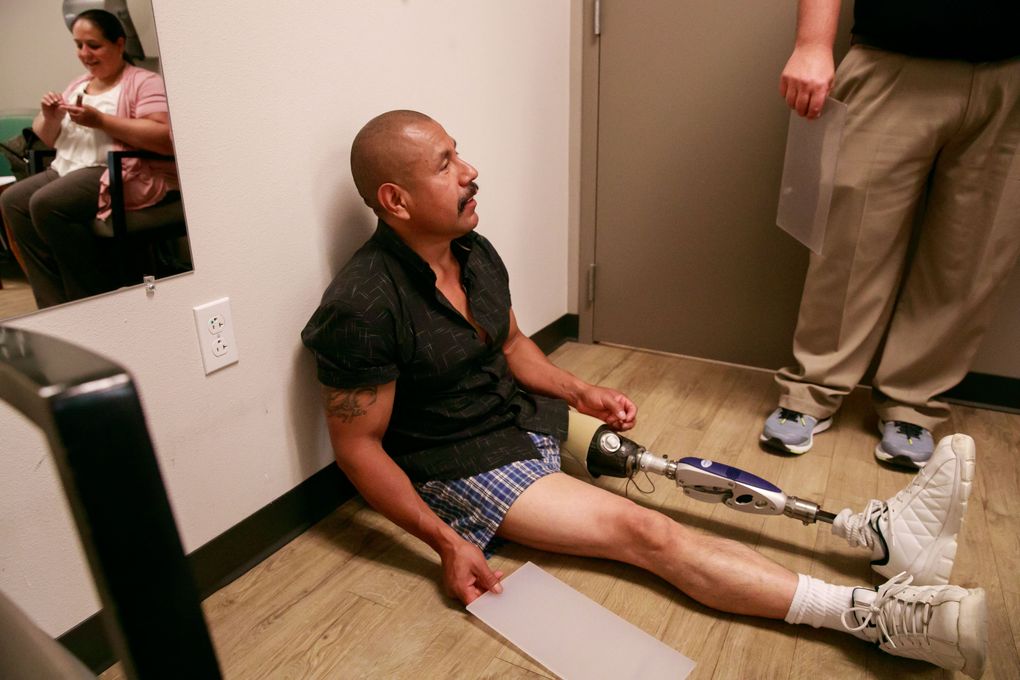 Suicidal, he leaned on drugs — first supplied in the hospital for pain — for relief.
He worked sporadically, and money was short. To pay off a debt, he said, he agreed to deliver drugs for a dealer.
He was charged in 1991 with possession for sale of narcotics. He served about four months.
Even back then, such an offense was grounds for deportation, though some green- card holders could get waivers. Immigration officials sent him to Mexico.
But he still had his actual green card. So, he said, he walked up to a Tijuana border official, on crutches, and presented his card. The official waved him through.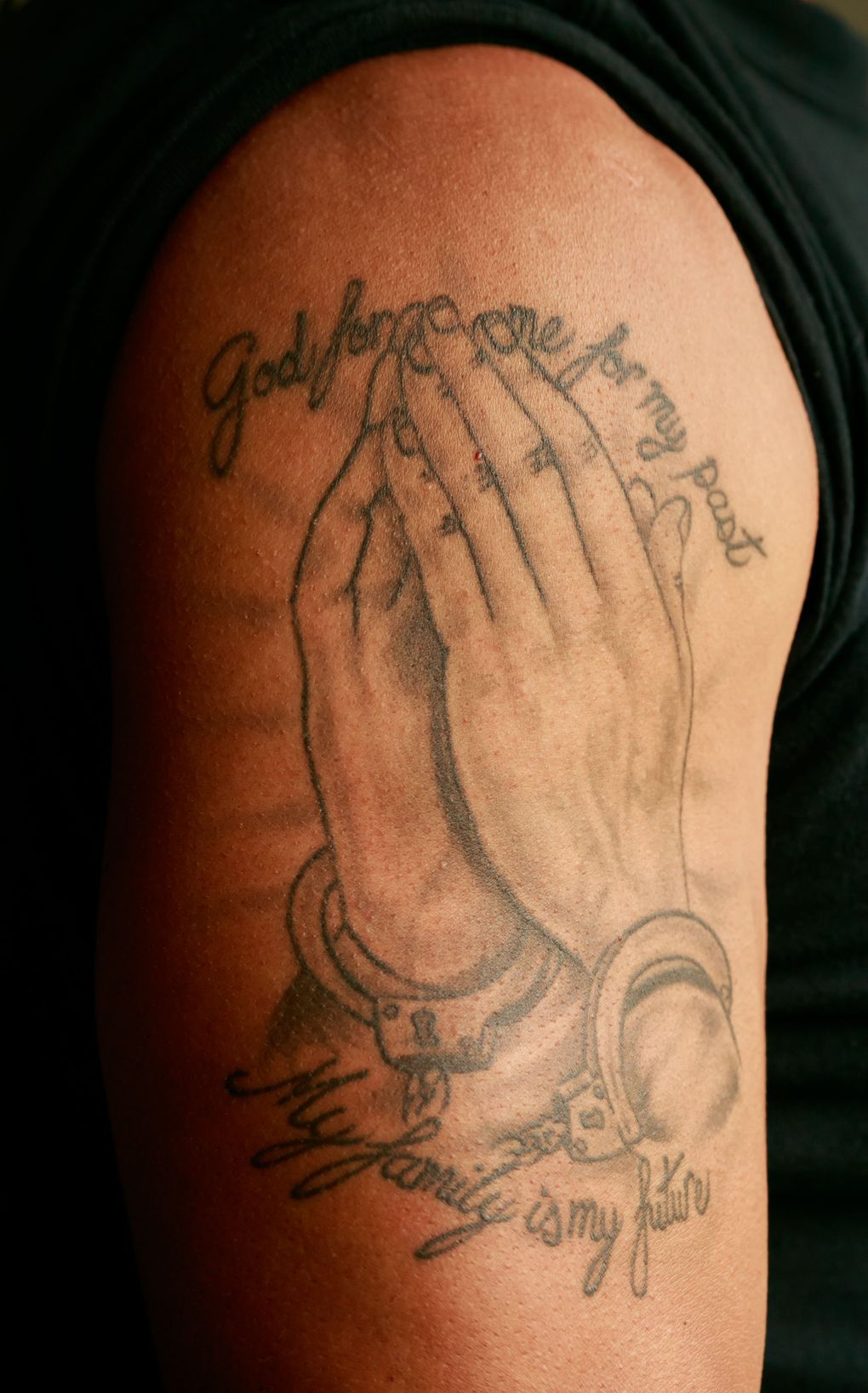 "This is a time when databases were really poor," said Chishti, of the Migration Policy Institute.
Returning to Madera, Juan picked up where he left off and in 1996 was charged with possessing and transporting heroin and cocaine. With a prior record, he served almost four years.
Again, he was deported, and again he came back showing his green card.
A decade later, he said, he even renewed the card. (Over a period of weeks, U.S. Citizenship and Immigration Services said it was still looking into what happened.)
Immigration officials eventually caught up with him. President Obama was heeding Republicans' call for tougher enforcement, in the hopes they would agree to comprehensive immigration reform. When he shifted strategy in his second term and became more lenient, he remained unsparing toward one group: unauthorized immigrants with criminal convictions.
By then, Juan had experienced the life-changing awe of having children, kicked his addiction and turned into a doting, stay-at-home parent.
He and Erika got supportive letters from school administrators, their kids' coaches, neighbors, the family's pastor and a doctor, who said Juan needed ongoing U.S. medical care.
Still, lawyer Ojeda-Casimiro told them, "We're always kind of buying time here."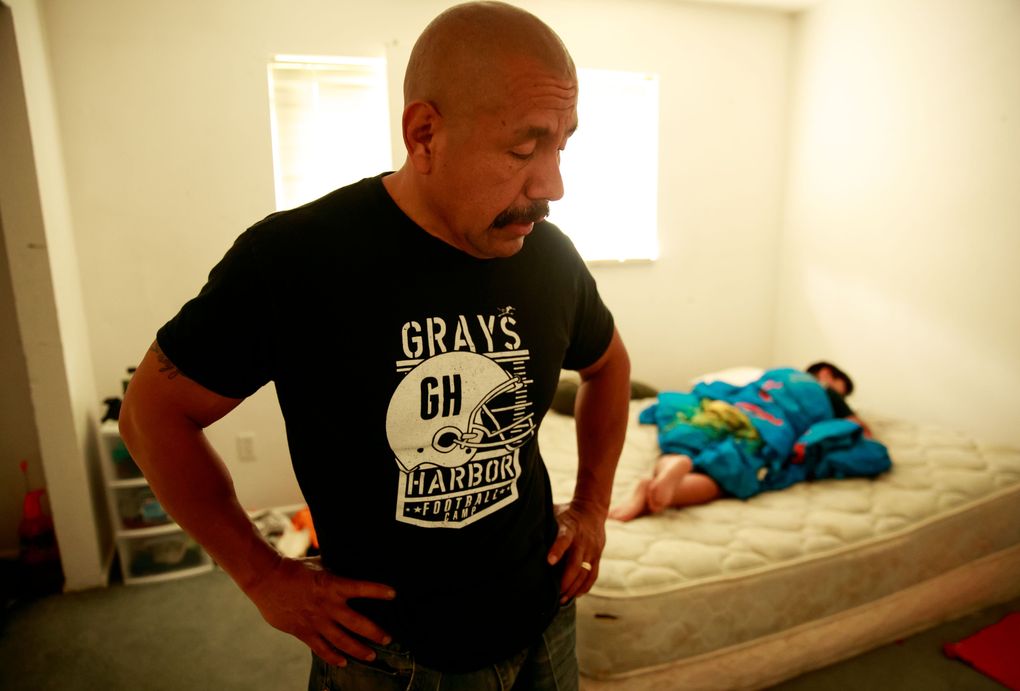 ---
"I've lived here my whole life"
It was around 3 p.m., and Juan, taking the kids home from school, urged them to say how they felt about moving to Mexico.
"Sad," Elyjuh said. But "kind of excited" to see his Mexican relatives.
"I've lived here my whole life," Arainuh said.
A sensitive child, she was having a harder time, her parents said, although even outgoing Elyjuh had started acting out in school.
At home, Juan heated up pizza for them to eat before their baseball and softball games, and dug uniforms out of the dryer. Erika got home a little after 4. They divided up to get the kids to their games.
While watching Elyjuh's game from a picnic table by the field, Erika related the emerging plan: First, a few weeks with Juan's family in Oaxaca. Then she will come back to collect their things from storage and drive them in a U-Haul across the border to Tijuana.
That's where they think they'll settle. That way, Erika could commute to the San Diego area for work. They were talking to a real-estate agent who worked on both sides of the border.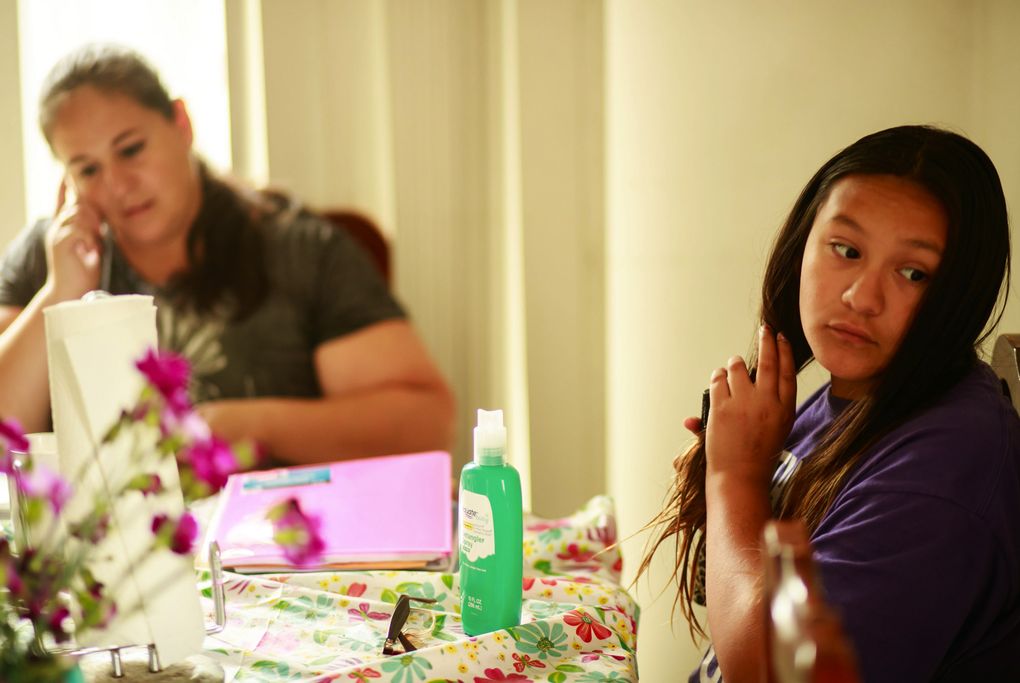 Erika, whose grandparents on one side came from Mexico, had been there twice before. After she graduated from high school, she and her sister took a two-day bus tour to Tijuana. They went to a couple bars and looked at some shops. "It was pretty fun," she said, though she was struck by a boy just 4 or so hawking gum on the street.
She returned to Mexico 10 years ago with her kids, so that they could meet their relatives. Juan, who wouldn't have been allowed back into the U.S., stayed home.
The living conditions in Oaxaca shocked her. The family had running water — cold — in the bathroom only. To wash dishes, they got water from a well. They cooked over an outside fire pit.
Whether that remains the same now, neither Erika nor Juan knew.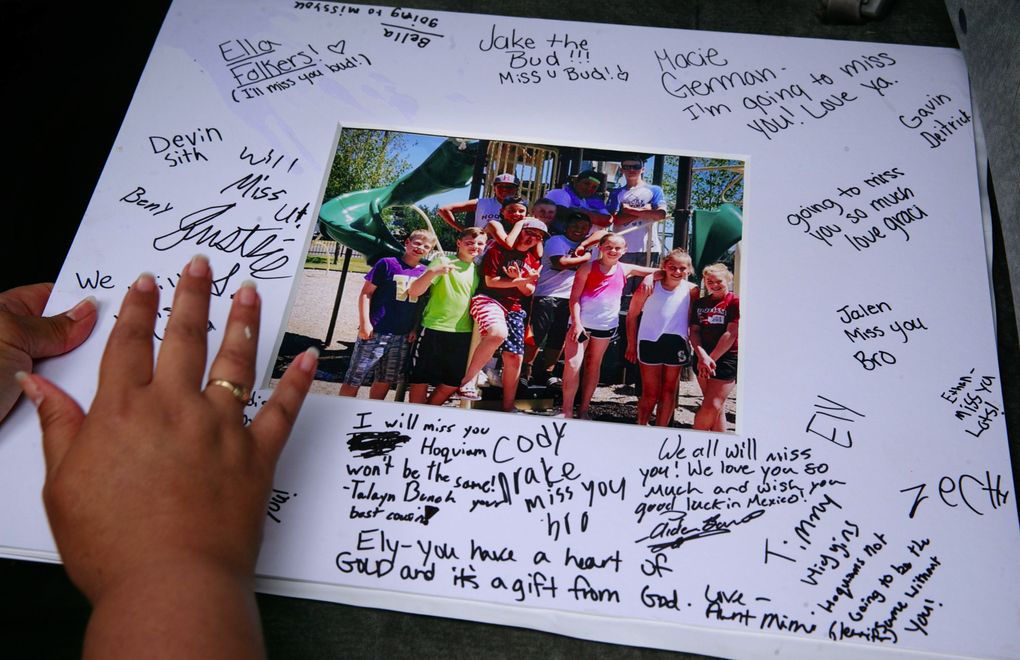 ---
Wanting to stop this
In late June, on Juan's 50th birthday, Juan and Erika left their house around 5 a.m. for their last visit to the ICE office in Tukwila.
"What if we got good news? " Erika said. "That would be awesome."
With her help, Juan had asked U.S. Citizenship and Immigration Services to take another look at his application for a U visa, available to some crime victims. The agency had previously turned him down, acknowledging evidence of his "good moral character" but saying it was outweighed by his criminal record.
Despite Erika's hopefulness, she said she was nervous as she walked up the pathway to the ICE office. Juan, his bald head perspiring slightly, was, too. He buttoned his short-sleeve shirt to the top before going in.
They went up a special elevator and were eventually ushered into a meeting room. There, an agent did not deliver good news, but a form for Juan to sign saying he agreed to self-deport.
Is that what he was doing? They weren't really sure. But what choice did he have? He signed it.
Two days later, in the early evening, Juan, Erika, Elyjuh and Arainuh lugged suitcases up to the Aeroméxico counter at Seattle-Tacoma International Airport.
"Everything in me wants to stop this," said Erika's sister, Jennifer Chuks-Nwokike, who had come along with their mom, Linda Cazier.
Chuks-Nwokike said she thought her sister would be better off staying here and continuing to fight Juan's case. Officials had not yet issued a new decision about the U visa.
"She needs to do what she needs to do for her family," Chuks-Nwokike allowed. "And we need to support her."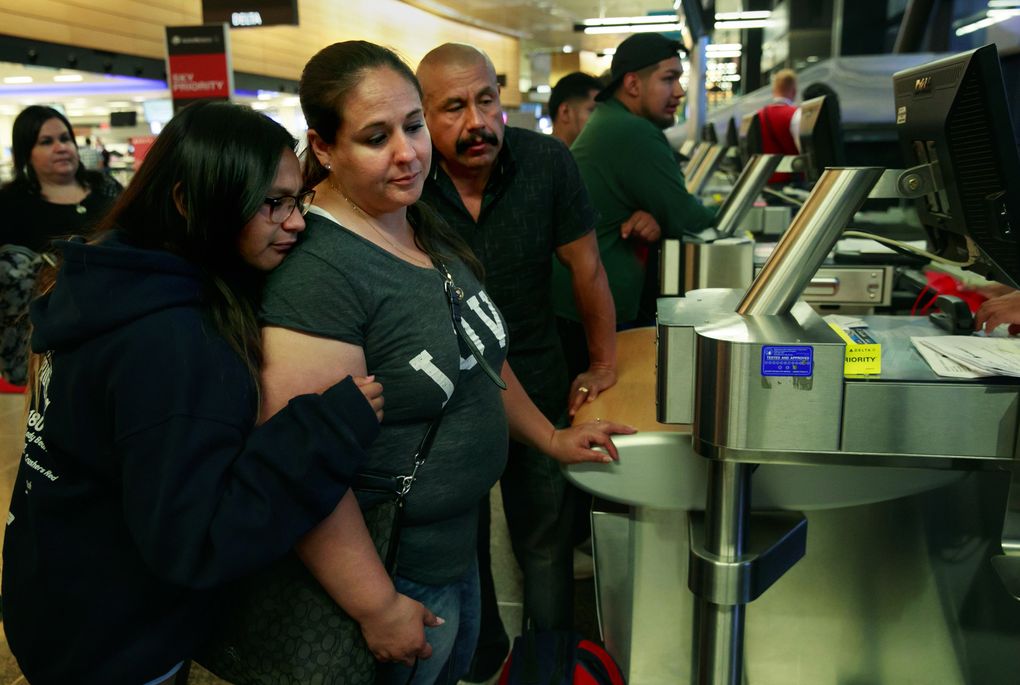 As the family checked in, a ticketing agent told them a snafu had them booked from Mexico City to Peru, rather than Oaxaca. It was inexplicably hard to fix. Hours went by.
Juan, stone-faced, worried they would miss their flight — and his ICE deadline. Erika tried to remain calm. Only the kids took it in stride, teasing each other and taking advantage of their last chance to use their phones; they wouldn't have service in Oaxaca.
At last, the ticket person declared, "It's all fixed."
There were hugs all around.
"We'll be praying for you," Cazier whispered in her daughter's ear.
The Lopez family walked toward their new life.