A man died Monday morning when the car he was driving crossed the center line on Highway 900 between Renton and Issaquah and struck a box truck head-on, according to state police.
The highway is closed at Southeast 95th Street between Renton and Issaquah, Washington State Patrol Trooper Rick Johnson said in a tweet.
Johnson said the driver was pronounced dead at the scene but his passenger was taken to the hospital and is expected to recover.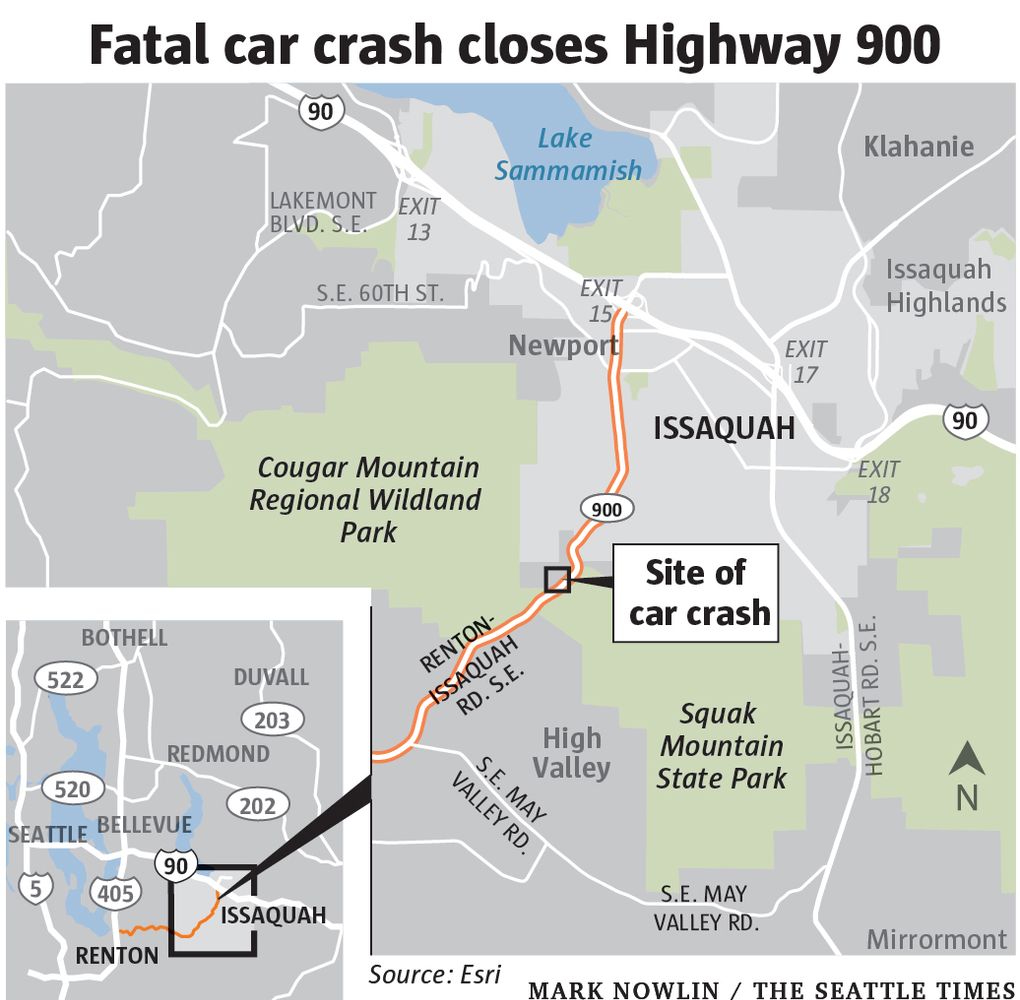 At 9:46 a.m., Johnson tweeted that all lanes of Highway 900 had reopened.