WildLanterns made its debut last year at Woodland Park Zoo with spectacular illuminated lantern sculptures. It was so popular that tickets sold out around the holidays and the zoo extended the show's run for an extra two weeks.
For one thing, everyone was desperate for a little holiday cheer to enjoy safely outdoors. And the zoo was only open at 25% capacity. Still, that's 76,000 people who came to see last year's show.
WildLanterns is back at Woodland Park Zoo, starting Nov. 12. What's different about this year's show?
Everything.
"It's bigger. It's better. It's brand-new. It's larger than life, and it's going to be totally different from what you saw last year," said Michele Smith, the zoo's chief financial officer.
Smith and her team hand-picked each individual lantern; all of them are new for this year, and some of them were even built specifically for Woodland Park Zoo. There's a section devoted to creatures of the past (dinosaurs and woolly mammoths), a mysterious forest with tigers and jaguars, animals from the Pacific Northwest and colorful plants and pollinators. Many of the lanterns mirror the animals that actually live at the zoo: porcupines, flamingos, bats, butterflies and snow leopards, to name a few.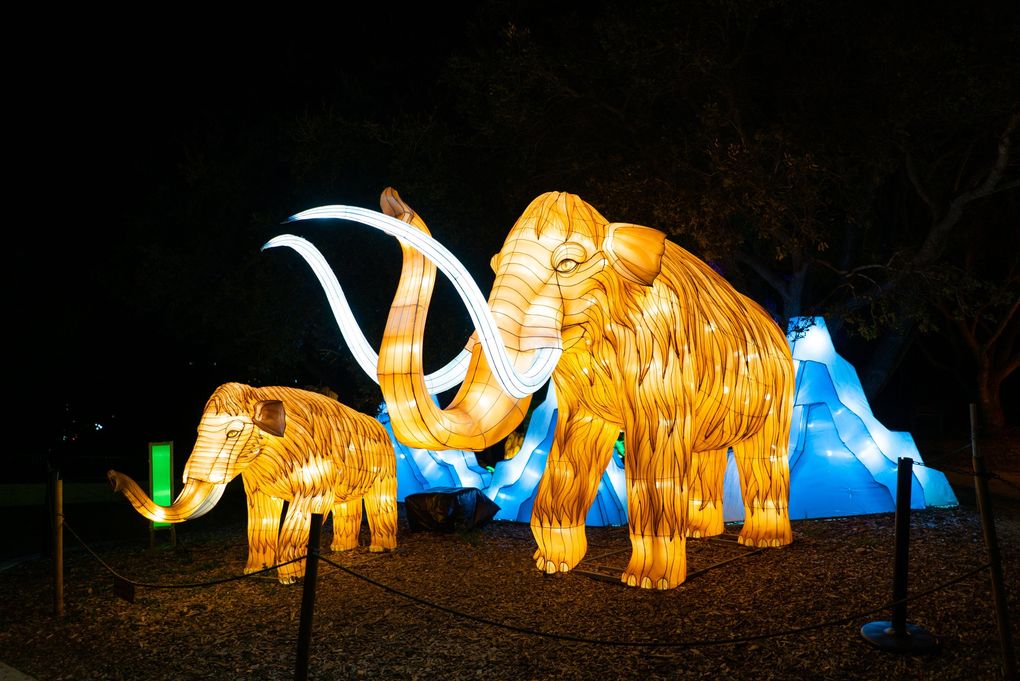 This year's event makes a point of highlighting Chinese culture. WildLanterns is scheduled to run through Jan. 30, 2022, just before the start of the Lunar New Year on Feb. 1. And this celebration period traditionally culminates with — you guessed it — a lantern festival. (The lanterns are made by Tianyu Arts & Culture, a Chinese lantern festival producer.) Look for a 200-foot-long dragon, a whole army of terracotta warriors and lanterns honoring the Year of the Tiger.
Also new this year are live cultural performances: Chinese folk dances, kung fu, lion dances and more. There will be two or three shows each evening, running about 20 minutes long. There will also be keeper talks featuring animals such as raccoons, skunks, owls and snakes. You'll see an interactive zone with new selfie stations, light-up swings, and a smoke bubble and smoke cannon.
Nearly a year later, my kids are still talking about the spinning mirrored room from the first WildLanterns. I asked Smith if we'd see it again.
"That's not coming back," she said. "I've got stuff that's even better. Last year was just the tip of the iceberg."
The thing is, this time last year, we were still in the early stages of the pandemic and there were a lot of unknowns. The zoo wanted to avoid people touching things, and Smith didn't get all the lanterns she wanted because of delays around the world. It was a good show, based on the circumstances. But this year, she promises, will be a full-blown show.
All the pieces of WildLanterns are here and ready to go. They were shipped over in June, sidestepping the whole port debacle. "We learned from last year," Smith said. "I was 20 steps ahead of that like a crazy person."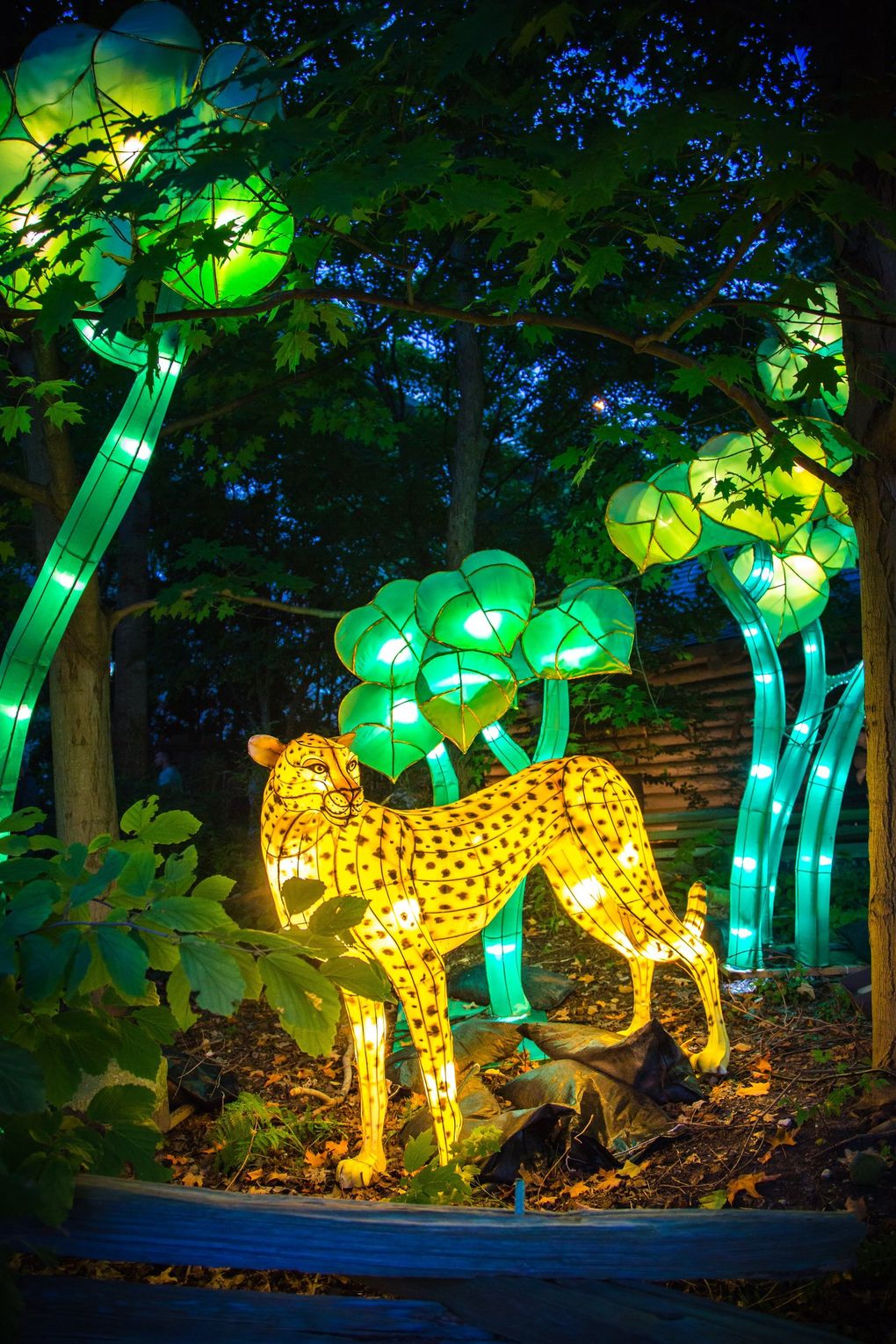 Like last year, you'll need to buy a ticket online for timed entry, and you can stay as long as you want once you're inside. We recommend giving yourself two to three hours to enjoy all the lanterns — the show takes up the entire 92-acre footprint of the zoo, with giant lanterns dotted throughout. The event goes on rain or shine, and tickets are nonrefundable. If you're hungry or thirsty, food and drink will be available for purchase. We took one for the team and taste-tested the doughnuts and hot chocolate; we weren't disappointed.
Unlike last year, the zoo is open at full capacity this year. And per the King County mandate, everyone 12 and up will need to bring proof of vaccination or a negative PCR test taken within 72 hours. Masks are required for everyone 5 and up, indoors and outdoors.
Woodland Park Zoo shelved its homegrown WildLights exhibit to step up its game when Enchant entered the Seattle scene. Enchant, of course, was the holiday light extravaganza held in T-Mobile Park before the pandemic put the kibosh on large events.
WildLanterns tickets aren't cheap: nearly $31 for teens and adults, $26 for kids. Those prices are a little easier to swallow when you think about your money going to care for more than 900 animals and supporting conservation projects.
"Everything is for the animals. WildLanterns is an important fundraiser for Woodland Park Zoo," Smith said. "Every dollar that we bring in helps the zoo. The support that we got last year was pretty incredible for us to continue to keep our doors open."