Enjoy a cozy movie house, and venture out for scenery, salt air, music and cider.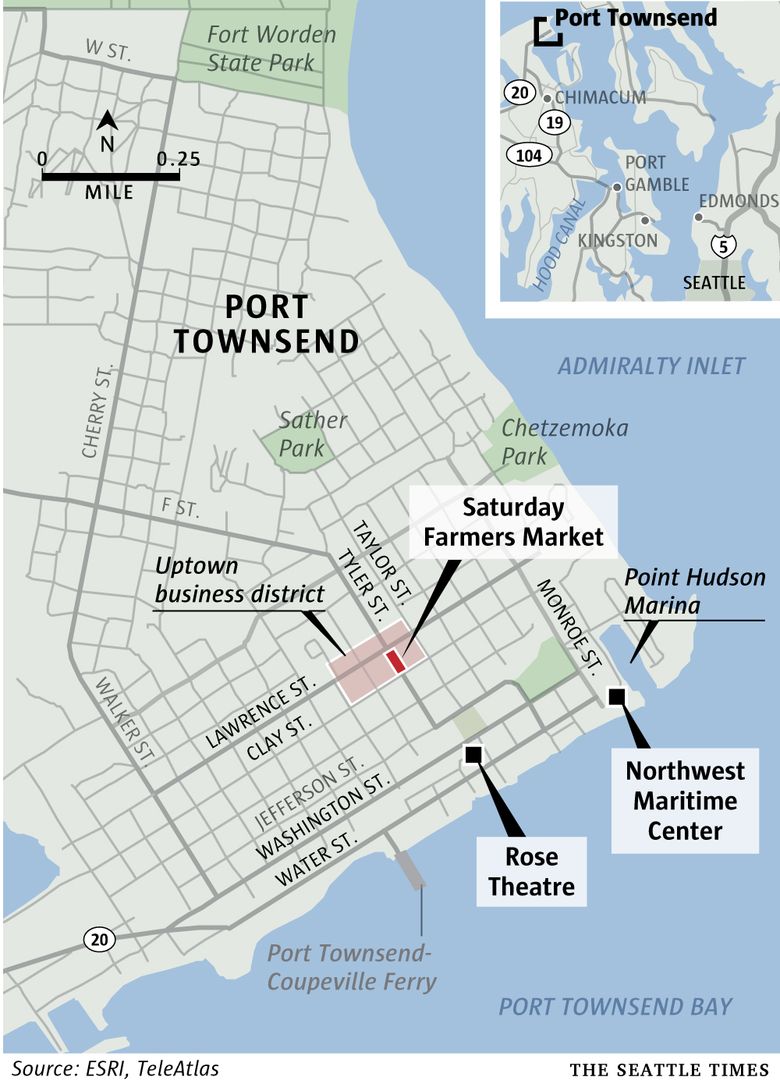 Editor's note: Know a favorite restaurant, historical site, unique museum or other Northwest attraction worth miles of driving, just for itself? This recurring feature, "Worth the Trip," spotlights such destinations — along with other pleasant diversions along the way.
PORT TOWNSEND — It's Friday night at the movies in Port Townsend. Friends and I arrive 45 minutes before showtime at the Rose Theatre's Starlight Room on the third floor of a former Elks lodge.
Upholstered chairs and comfy couches face tall windows with views of Admiralty Inlet. One of three cinemas in a vintage multiplex that began as a vaudeville house in 1907, the room has just 46 seats, and often sells out.
"Everyone has their special chair," says Port Townsend resident Jane Kilburn, seated in the front row next to an antique end table. Someone calls out "Lauren Bacall," Kilburn's signal to take a small black-and-white photo of the film star to the bar and retrieve her order of house-made hummus, olives and peppers.
We find spots several rows back, and wait for someone to shout "Paul Newman." Raspberry mojitos and microbrews appear along with lentil sliders and salads. Until the screen comes down and the chandeliers dim, it's easy to forget we're here to see a film. But mood lighting and gourmet snacks aside, the main course at the Rose is a rotating buffet of on-screen entertainment well worth a weekend visit.
A goal fulfilled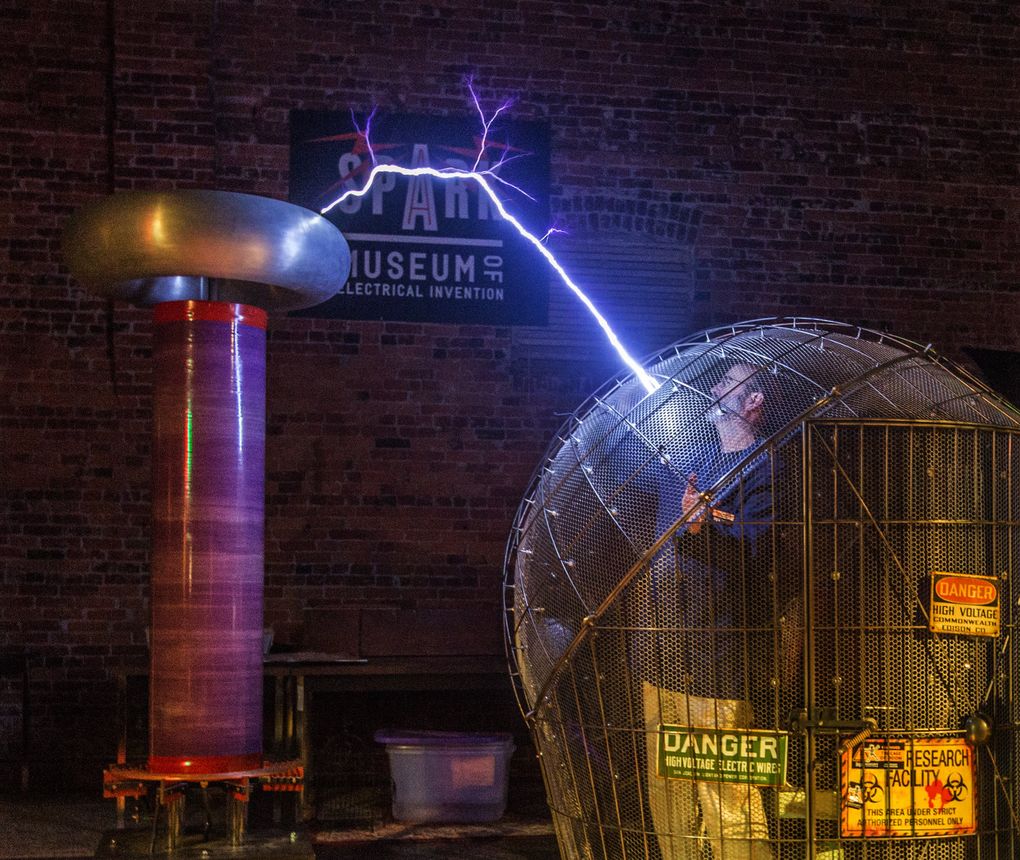 MORE 'WORTH THE TRIP' STORIES
"It's always been my goal to show both commercial and art-house films," says Rocky Friedman, who along with partner Phil Johnson went door to door with rose-patterned carpet samples to find community investors willing to finance restoration of the theater in 1992. Twenty-five years, 15 tons of popcorn and 3,176 movies later, the Rose thrives by offering a mix of entertainment designed to appeal to Port Townsend's well-educated population of retirees along with tourists and younger locals.
Friedman might rotate as many as a half-dozen selections within a given week, giving visitors a chance to create their own mini-film festival.
Showing recently on three screens (158 seats in the original Rose Theatre, 79 next door in the smaller Rosebud Cinema and 46 in the Starlight Room upstairs in an adjoining building) were "Wonder Woman," "Paris Can Wait," "Who's Afraid of Virginia Woolf?", "The Wedding Plan," "Restless Creature," a documentary about New York City Ballet star Wendy Whelan; and "Baby Driver."
In addition to films, Friedman streams performances by New York's Metropolitan Opera, London's National Theatre and Moscow's Bolshoi Ballet. He staged a dance-film festival last May, traveling to New York to preview 42 movies before selecting 23 to show over four days.
To celebrate the Rose's 25th anniversary on July 11, there was a free screening of "The Godfather" and free popcorn.
A viable business
With 34 investors involved, the Rose is more than a labor of love, says Friedman, 64, a filmmaker and screenwriter. It's a viable business, managing to turn a profit even as theaters such as the Seven Gables and Guild 45th, in Seattle, have closed.
For an independent theater to succeed, "You've got to create reasons for people to set down the remote and come out and go to the movies," he says. "The intent has always been to personalize the whole experience."
A grand staircase with 55 steps leads to the Starlight Room, opened in 2013 in partnership with Port Townsend's Silverwater Cafe, on the ground floor. A former photographer's studio with floor-to-ceiling blackout curtains, the room was ready-made for a theater.
Seattle interior designer Michele Bayle combed local thrift stores, estate sales and auction houses for vintage furniture and fixtures. Silverwater created a menu of small plates and drinks. Vintage movie posters and black-and-white photos of film stars decorate a bar area stocked with a popcorn machine and bowls of chocolates and gummy bears.
Just as regulars have their favorite chairs in the Starlight Room, they also come early to sit in a cozy, nine-seat balcony in the Rose Cinema, where the popcorn comes with real butter and patrons can order local Finnriver cider and kombucha on tap.
Friedman no longer personally introduces each film as he once did, but the tradition continues with his theater managers providing a bit of background on the movie or the director before each screening.
His goal from the beginning was to create a business that allowed him to do what he loved.
"For me, it's all about the work. "I feel grateful for being able to do what I love for 25 years."
Other Port Townsend attractions
Chances are you'll be taking in a film at the Rose Theatre in the late afternoon or evening, which means you'll be looking for things to do earlier in the day. Some suggestions:
Farmers market
Don't miss the Port Townsend Farmers Market on Saturdays on Tyler Street in Port Townsend's Uptown district. Hours: 9 a.m.-2 p.m. April-October; 10 a.m.-1 p.m. November-December. Organic farmers, artisan food producers and arts-and-crafts vendors are celebrating the market's 25th anniversary this year. Bring a cooler or a picnic basket and stock up on small-batch cheeses, pastries, soaps, ciders and seasonal produce. New this year is Fiddlehead Creamery, selling vegan ice cream in flavors such as sesame tahini and raspberry Thai basil. (Wednesdays, look for the market on Polk Street from 2-6 p.m., mid-June to mid-September.) Details at jcfmarkets.org.
Northwest Maritime Center
Port Townsend's maritime legacy lives on at the Northwest Maritime Center, 431 Water St., host to the annual Port Townsend Wooden Boat Festival (Sept. 8-10). There's a marine thrift store, library and boat-rental center on site. See nwmaritime.org.
Fort Worden and Port Townsend Marine Science Center
Visit Fort Worden State Park, site of a former U.S. Army installation about 1.5 miles from downtown. Near Point Wilson, where Admiralty Inlet meets the Strait of Juan de Fuca, the park is home to the Port Townsend Marine Science Center, an interactive natural history museum with a hands-on aquarium, and Centrum, which each summer hosts a series of music workshops and festivals featuring mainstage and "club" performances (culminating this weekend with the Port Townsend Acoustic Blues Festival, July 30-Aug. 6). See fortworden.org, ptmsc.org and centrum.org for details on park activities, music, accommodations, beach walks and wildlife cruises.
Finnriver Orchard & Cider Garden
What began as a small cidery on a family-run apple orchard and blueberry farm has grown into a destination with food, music, a bocce-ball court and a new tasting room at 124 Center Road in Chimacum. Stop on your way in or out of Port Townsend for samples of Finnriver ciders and fruit wines. Food vendors sell wood-fired pizzas, crepes and bratwurst. See finnriver.com.
If you go
Port Townsend is at the northeast tip of Washington's Olympic Peninsula. From the Seattle area, take a ferry to either Kingston or Bainbridge Island, cross the Hood Canal Bridge, and follow Highway 19 north. Travel time is a little more than two hours. See wsdot.wa.gov/ferries.
Lodging
Port Townsend is known for its bed-and-breakfasts in historical Victorian-style homes. Choose from an inn on the beach to a room in a house built in the 1800s. See listings at enjoypt.com along with information on hotel/motels, vacation rentals and RV/camping spots.
Rose Theatre reservations
Rose Theatre is at 235 Taylor St. Movies in the Starlight Room (21 and over) sometimes sell out. Order advance tickets online at rosetheatre.com. $10 for adults; $9 for seniors and students, and $8 for children 12 and younger. Matinees are $1 less.
More information
See enjoypt.com or stop in at the visitor information center at 2409 Jefferson St., Port Townsend.
Carol Pucci is a Seattle freelance travel writer with a blog at www.travel.carolpucci.com