Whether you've lived your whole life in the area or are just visiting, this guide takes you beyond the downtown Seattle core and its well-known touristy hits and into the neighborhoods for some real local fun.
You've got three days left of your vacation and you've already covered the hits: Pike Place Market, the Great Wheel, the Space Needle, the Fremont Troll. You've already ridden the Ducks and toured underground Pioneer Square. You've wandered Gas Works Park. And you caffeinated up at the flagship Starbucks (you didn't accidentally go to the Roastery on Capitol Hill instead, did you?).
Or maybe it's been years since you've left your cozy corner of the Capitol Hill bubble, and the return of the sun has you wondering what's out there in the great Seattle beyond. With all the openings and closings of new restaurants, bars, bike lanes … it can be a daunting task to venture beyond the borders of one particular neighborhood.
So what's next? Where would the locals in West Seattle send you for breakfast? Where can you get outdoors in the South End? How about a primo view on the Eastside?
Pick an itinerary or two — or four. Mix and match, and have a great time in the beautiful Seattle area.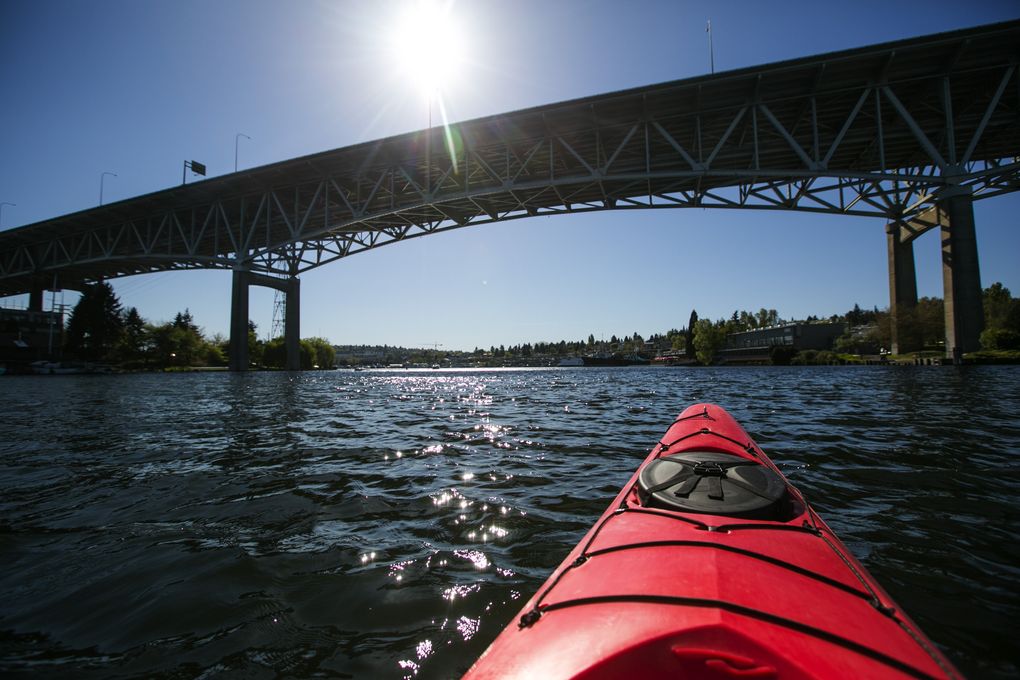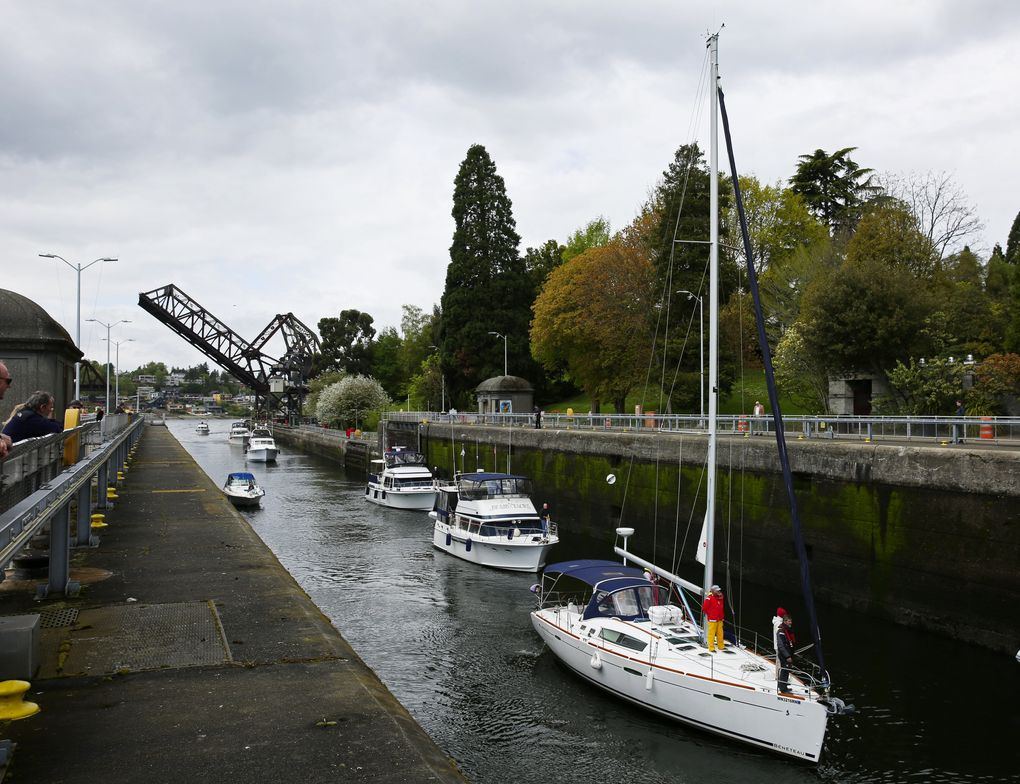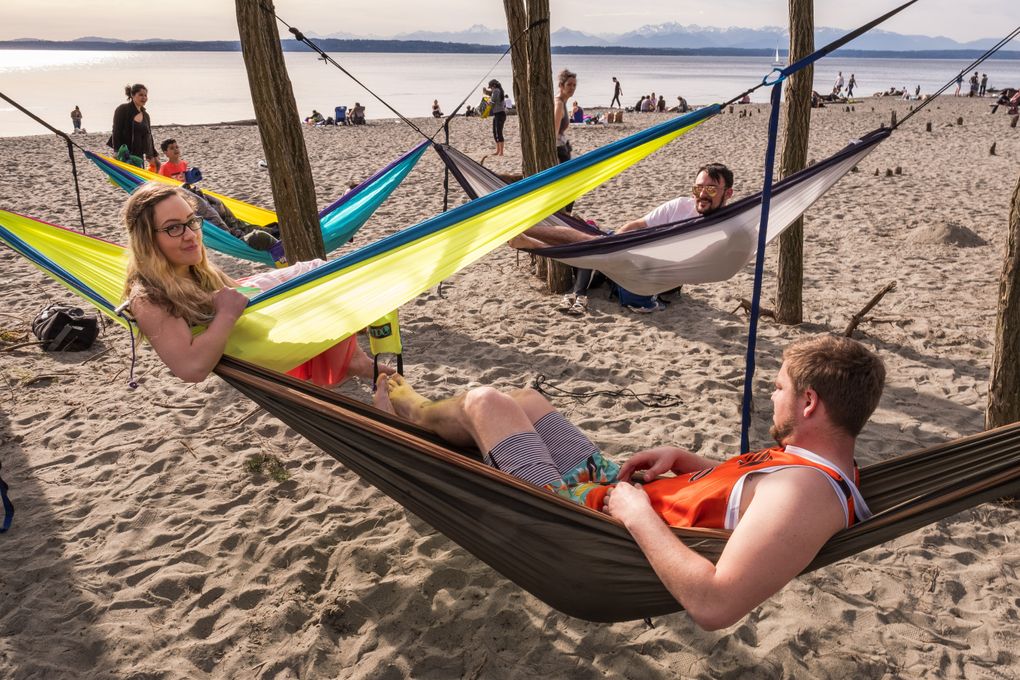 North of downtown
Eat: Grab a hearty breakfast at The Fat Hen or Portage Bay Cafe. Go ahead, splurge on the Rancher's Breakfast with a short stack on the side — you've got a full day ahead.
See: Walk off your short stack on one of the scenic trails at Golden Gardens Park, and end at the beach for some stunning views of Puget Sound in the morning.
Learn: Once you're ready to really get moving, grab a LimeBike or take a leisurely stroll on the Burke-Gilman Trail along the Sound down to the Ballard Locks, where you can get a peek at the salmon in Salmon Bay as they migrate from mid-June through October via an underwater fish ladder. Get better acquainted with the fish by taking a free naturalist-guided tour.
Lunch: Is Un Bien actually better than Seattle's famous Paseo? Better try its big, messy Caribbean roast sandwich, in any case, and the Shilshole location is here for you.
Pedal: Hop back on the Burke-Gilman Trail for a view-filled 9-mile journey to Sand Point at Magnuson Park, where you can catch your breath and enjoy the view of Lake Washington.
Paddle: Now that you've spent most of the day admiring the water from land, it's time to get on the water. Head over to the Agua Verde Paddle Club and rent a kayak by the hour. Check out the houseboat community in Portage Bay, head west to see Gas Works Park from a different viewpoint, or travel east through the Montlake Cut to hang with the wildlife near the Washington Park Arboretum. Check out the Center for Wooden Boats for a more accessible option for getting on the water.
Drink: After you've paddled with the fishes, return to the mainland to drink like one. Back at the Agua Verde Cafe, trade in your kayak for a margarita and a seat with a view of Portage Bay.
Dine: After all that calorie-depleting cycling and kayaking (and, of course, the grueling hard work of sipping margaritas), you've clearly earned a big, beautiful Southern supper at the award-winning JuneBaby.
Play: When you've had enough adulting for the day, stuff your pockets full of quarters and saunter over to Add-a-Ball, where "the largest collection of coin-operated arcade machines in the city" ought to keep your inner child happy for a few hours (you still have to be older than 21, though).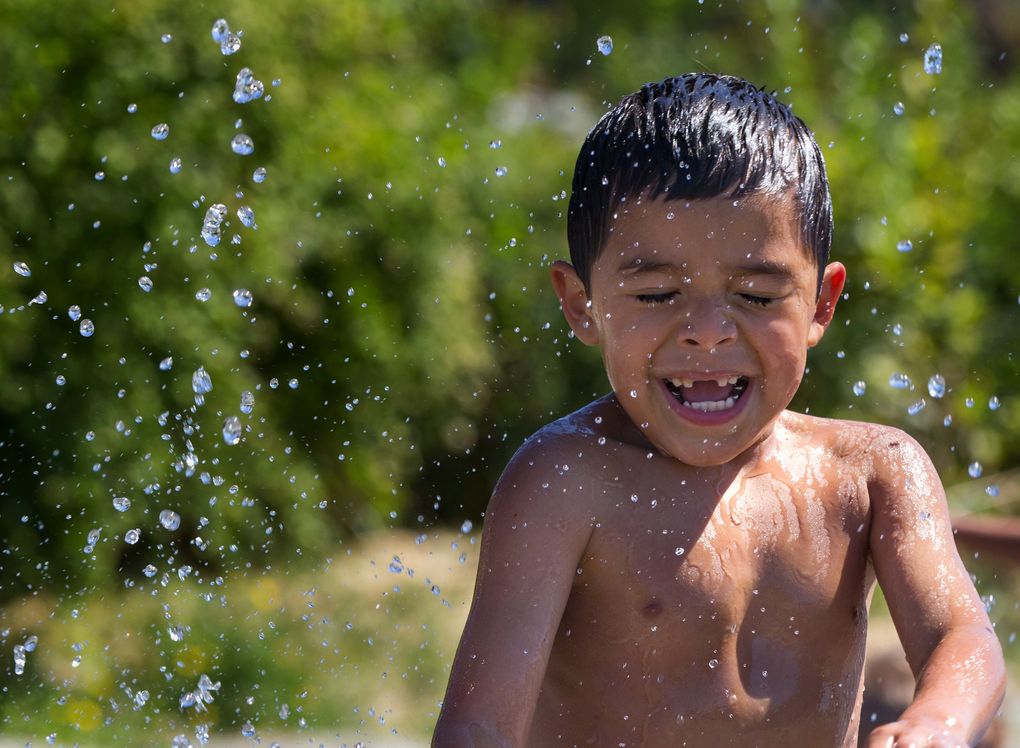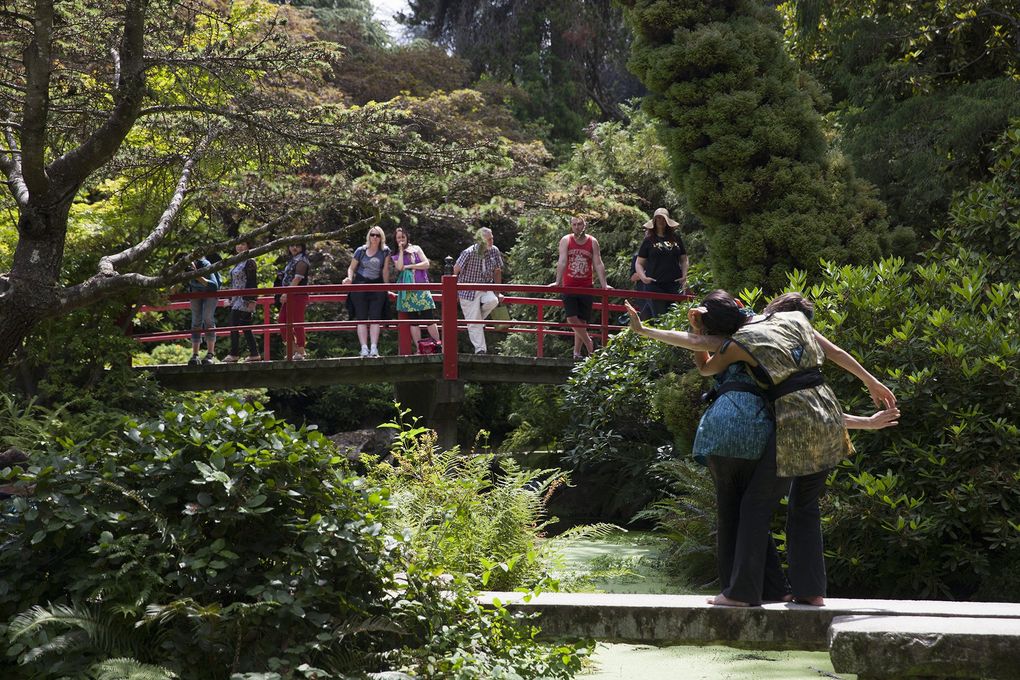 South of downtown
Caffeinate: Enjoy complete Jebena Buna (a traditional coffee ceremony practiced in Ethiopia and Eritrea) table service at Cafe Avole (pronounced ah-bole, it translates to the first strong cup of coffee in the three-cup jebena ceremony). The coffee experience is the cafe's focus, but there's a small menu, too.
Learn: If three cups of coffee is child's play for you and you find you have some extra time, head back north to the Chinatown International District to gain a deeper appreciation for how our favorite drinks get to our cups at the "What's in your cup? Community-Brewed Culture" exhibit at the Wing Luke Museum of the Asian American Experience (on view until Sept. 16). The exhibit promises to examine how some of the Asian and "so-called Asian-inspired" beverages we drink — and the places they come from — influence whole communities and cultures.
Play: Expend all that coffee-bean induced energy at Jefferson Park. Tee off at the park's golf course, test out a new board at the skatepark, tire out the kids on the zip lines at the spray park, or just take in the views of the Duwamish River and the Olympic Mountains. And if none of that is to your liking, there's always lawn bowling.
Lunch: For one of Seattle's really, truly super-spicy-hot eating experiences, head to Georgetown's Sisters and Brothers and order your Nashville hot chicken "insane"-style. For the spice-averse, "naked" is available, and also great. And there's plenty of cold beer, too.
Read: 'Tis the era of the nerd, so embrace your geekier side and grab some new alt comics at Fantagraphics Bookstore and Gallery. Might I suggest something from the "Love and Rockets" series? Or if music is more your thing, nab a couple of new issues of "Hip Hop Family Tree" before heading over to Georgetown Records just next door for your vinyl fix.
Stroll: Bring your new comics and find a place to read at Kubota Garden, a 20-acre historical landmark that began as a 5-acre garden created by Fujitaro Kubota in 1927. It has a fascinating history and it's beautifully designed, the perfect place to let the hot chicken settle, and relax before an evening out.
Get Lit: Every Sunday from 3 to 10 p.m., the Bar Ciudad courtyard turns into a dope dance party, with different DJs and performers every weekend. Get inspired to get down with some small but sweet cocktails featuring ingredients like pomegranate molasses, and cool down between sets with a boozy slushy.
Deep Dish and Dance: Even if it's not Sunday, you can get down, and you can throw down on some seriously good pizza while you're at it. Clock-Out Lounge features live music three nights a week (DJs and karaoke round out the rest of the week) and big fat slices from Seattle pizza expert Dave Lichterman's Breezy Town Pizza every night. With pinball machines and kid-friendly hours until 8 p.m., the Clock-Out is a place you can bring the kids, too (at least for a little while).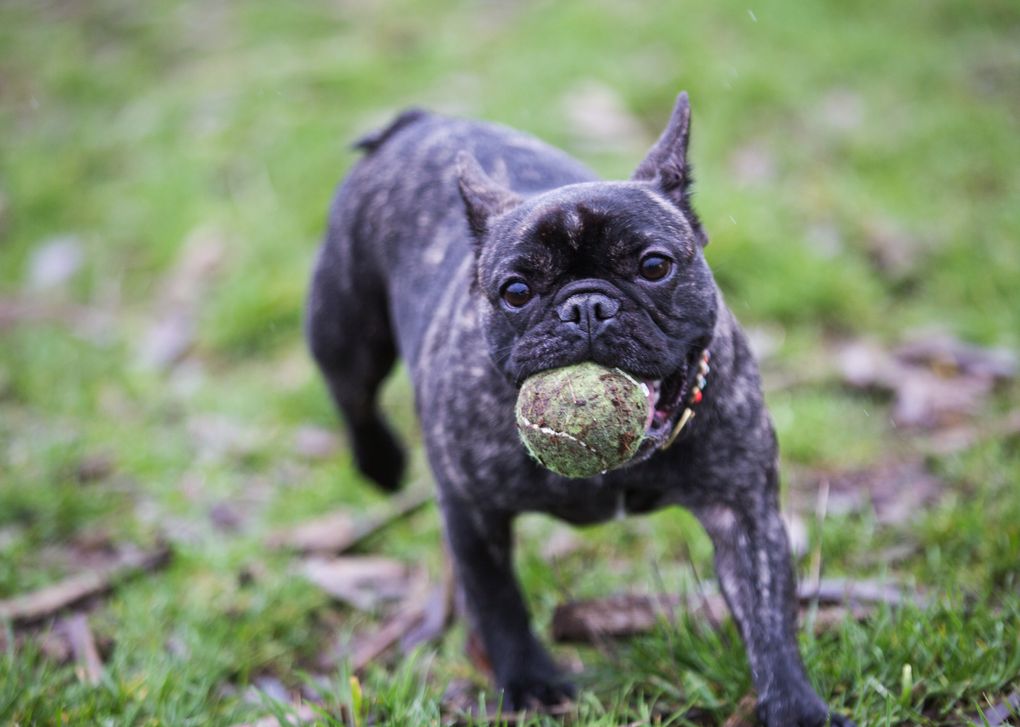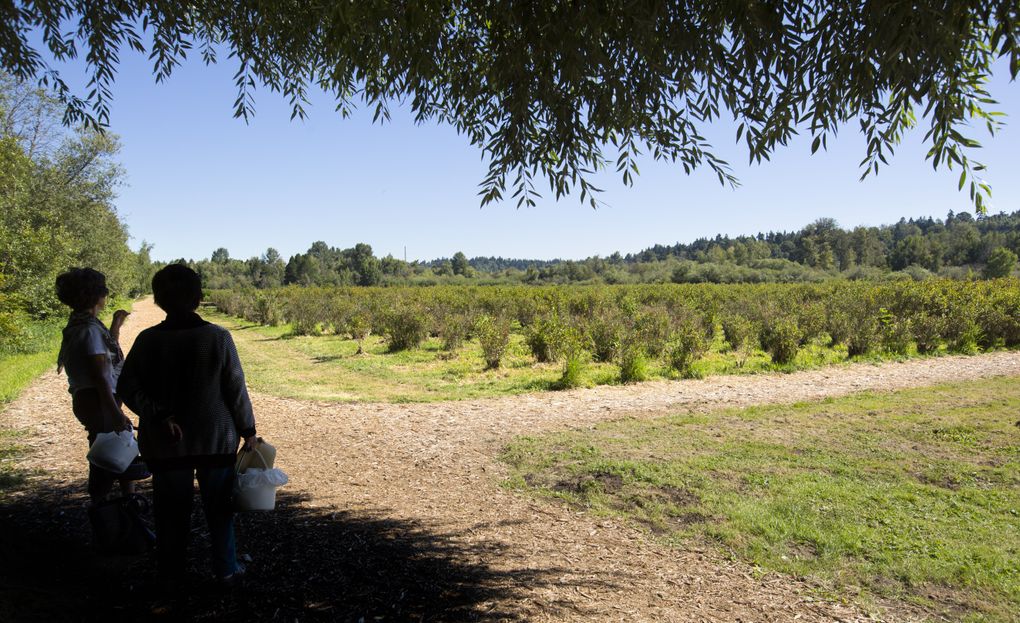 Eastside
Breakfast: Get a taste of old-school Eastside flavor at Chace's Pancake Corral. Open for 60 years, this family-owned classic starts serving at 5:45 a.m., when the regulars start coming. It's the kind of place with wagon-wheel chandeliers — and the pancakes are great.
Mosey: The Mercer Slough Blueberry Farm is closed due to light rail construction, but you can still take a light walk through the Mercer Slough Nature Park to help the pancakes settle.
Hike: Park the rental and catch the Trailhead Direct shuttle from Eastgate Freeway Park 'n' Ride to one of several trailheads in the Issaquah Alps. Just hop on, pick a hike and hop back on when you're ready; the shuttle runs every 30 minutes.
Take a dip: After a good hike, there's nothing better than jumping into a cool freshwater lake. Lake Sammamish is perfect for that. From the Issaquah Transit Center (also a stop on the Trailhead Direct service) it's only a mile and a half to Lake Sammamish State Park, where you can take a breather on one of two beaches, ditch the hiking gear for a bathing suit, and dive in. There are also paddle boards and kayaks for rent for those who'd rather keep their hair dry.
Dumplings: Before they opened a new location in downtown Seattle, even those deathly afraid of traffic would make the trek to the Eastside for a dose of Dough Zone. Now that you've worked up an appetite and, thanks to the plunge at the lake, you're no longer stewing in post-hike sweat, get your fill of some of the best dumplings around from one of the original Dough Zone locations.
Interact: If you've got young kids to tire out or are a big kid yourself, check out the KidsQuest Children's Museum for some indoor fun for a change. With plenty of things to climb on, climb through, ride, build and other action verbs, the kids will be plenty engaged, and you probably will be, too. Unlike most museums, you can let the kids run free here. But beware: with classes at the Learning Lab, a water room, and even a fake store where kids can play shopkeepers, they might never want to leave.
Get Some Culture: Or, hit up the big-kid museum at Bellevue Arts Museum. You might not be able to climb on things here, but you can take in the famous calavera prints of José Guadalupe Posada, who influenced generations of Mexican artists (on view through Aug. 19), or be inspired by the figurative paintings from international star Alex Katz, who's still going strong at 90 (on view June 1-Sept. 16). There's always the first-time museum exhibition of FEMAIL, a "reactive collaboration" of fashion artists conducted through snail mail (on view June 1-Sept. 30). You know you're curious.
Climb at Sunset: If you haven't had enough climbing for the day or still need to work off those dumplings, get back outdoors and head over to Marymoor Park in the late afternoon. With frequent outdoor concerts, a velodrome, a free climbing wall and a 40-acre dog park, there's no shortage of cool ways to spend the last few hours of sunlight. And you're pretty well-placed for a decent sunset, too.
Bao Down: Once you've worked up an appetite, stop in at Tiger Bites for a meal you can't get anywhere else in the city. The restaurant specializes in baos, a popular snack in Taiwanese night markets, but the menu also features unique creations like "Tiger Fries," fries topped with kalbi beef, kimchi and a sweet-and-spicy mayo (the owners describe it as "Tiger Bites-style poutine").
Make Believe: Be the elf wizard you've always wanted to be when you stop in at Mox Boarding House during its open gaming hours. With a well-stocked game library and a full-service restaurant, you can get into full character during a D&D campaign with some liquid courage in hand (Mox serves beer and wine) or try out board games you've been thinking about buying.
A Cocktail at the Cinema: You've hiked, you've swum, you've vanquished kobolds with the roll of a die … now sit back and indulge a little at Cinemark Reserve. Here, you can order crème brûlée and an old-fashioned at the push of a button while you watch "Avengers: Infinity War" in the comfort of a reclining leather chair (also equipped with seat warmers for the perpetually cold).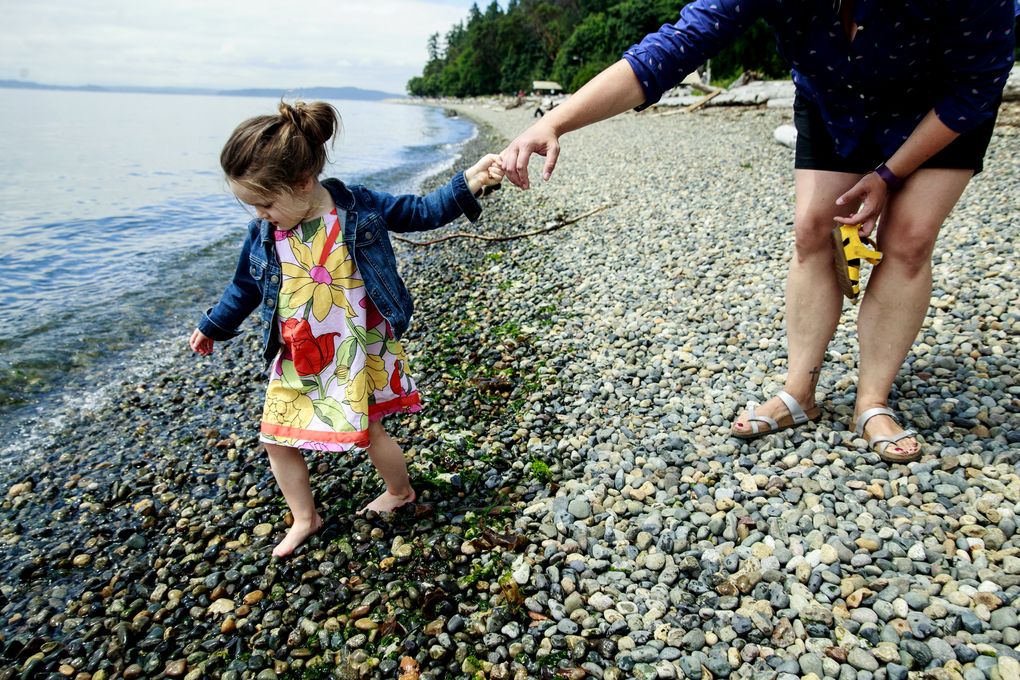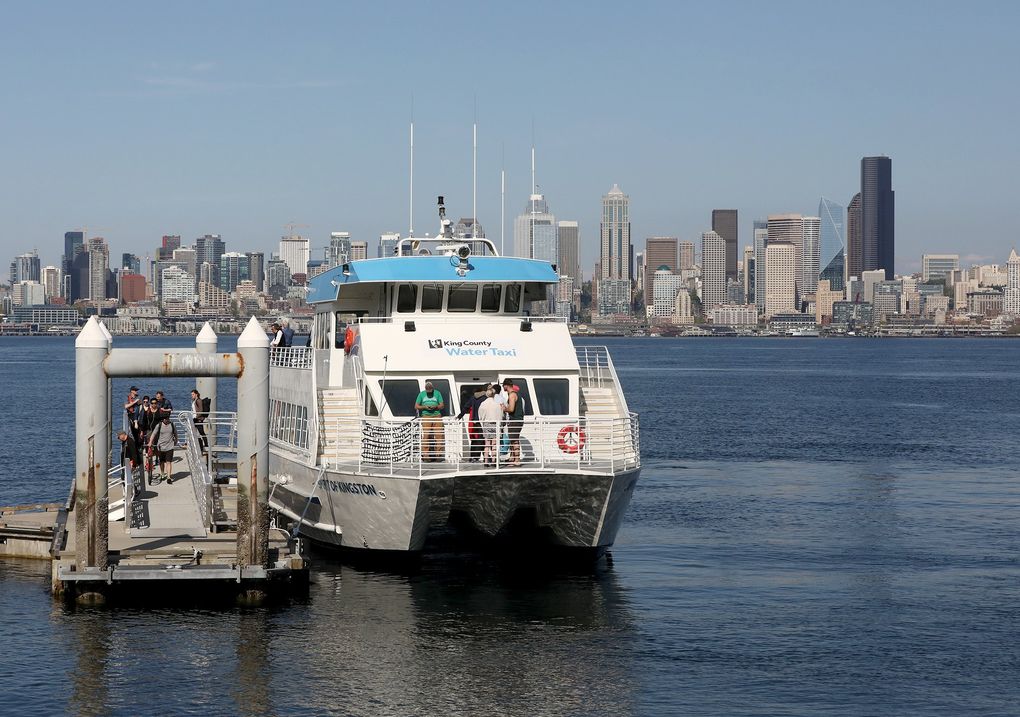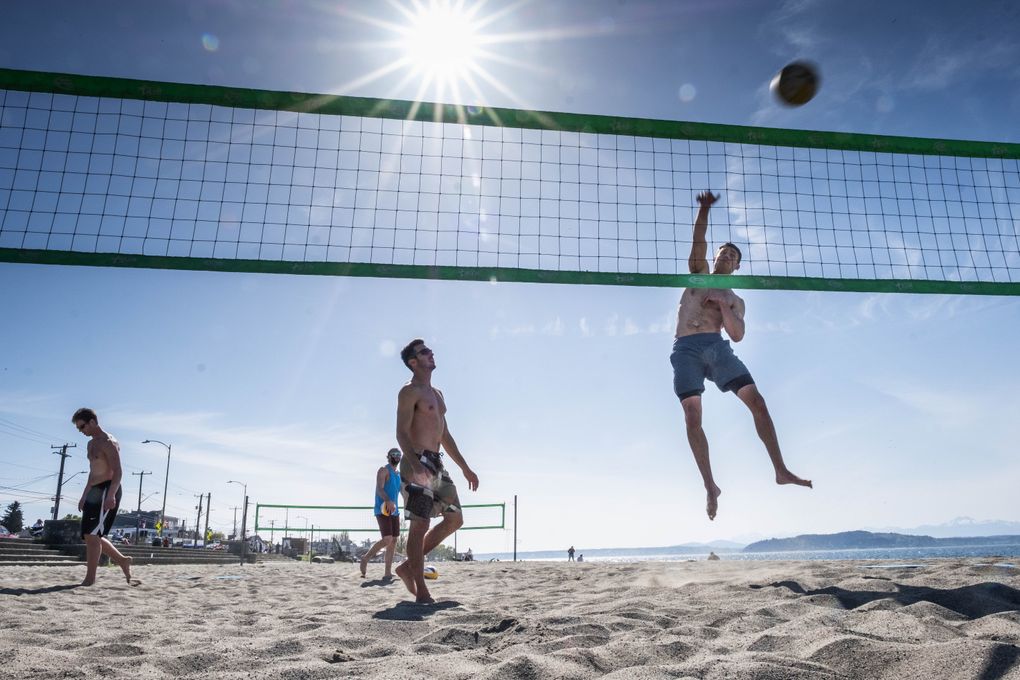 West Seattle
Water taxi: How you get where you're going can be half the fun, and in this case that's definitely true. Taking the water taxi from downtown Seattle to West Seattle is a feast of beautiful views. And the views only get better as you explore on land.
Brunch: Upon disembarking, your Marination Ma Kai feast is right there waiting for you. Hawaiian-Korean breakfast — like house-made-Portuguese-sausage-and-egg sliders — is available Friday through Sunday, 9 a.m. to 2 p.m. (with lunch starting at 11 a.m. Monday through Thursday). This local favorite also has all kinds of cold drinks, something you may want to keep in mind for later (or get started now!).
Ride/Roll/Stroll: If you manage to resist the urge to just camp out all day at the beach, reward yourself with a trip to Alki Kayak Tours, where you can rent some inline skates or a bike to cruise the Alki Trail, which will take you on a beautiful tour of the West Seattle coast.
Tour: Ride the Alki Trail to its natural end (stop and pay homage to the stone honoring Chief Seattle), and you'll be only a few minutes away from the Alki Point Lighthouse. On weekends between 1 p.m. and 4 p.m., you can get a free tour of the lighthouse from U.S. Coast Guard Auxiliarists or active-duty personnel, featuring a history of the lighthouse, which has been operational since 1913.
Beach drive: If you're up for it, keep on riding or blading along the West Seattle coast on Beach Drive. Otherwise, grab a Lyft and keep your gaze westward. Take a pit stop at Nightshade Nurserywhen you see a sign for a "TOMATO PLANT SALE" at the top of a driveway. It isn't on Google Maps yet, but if you've got a green thumb, Nightshade Nursery offers a great selection of heirloom tomato plants. And if you can't fit a Purple Calabash plant into your luggage, nursery employees offer great advice on growing and eating tomatoes that makes it worth the pit stop.
Soak: Ride all the way to Lincoln Park and you'll have traced most of the West Seattle peninsula. Take a breather at the park with a quiet stroll, or take a dip at Colman Pool, an outdoor heated saltwater swimming pool just off the beach. There's a slide!
Fish 'n' chips: Locals always debate whether Alki's greatest hot, golden-fried fish 'n' chips come from Sunfish or Spud— go to whichever is closest, and you'll be happy. Take it to-go and scope out Alki Beach for a good spot to watch the sunset.
Bonfire: The best place to watch the sunset at Alki Beach is around a bonfire. But the fire pits are first-come, first-served, so you might want to grab your fried fish early — or else bring an extra order of those crispy Spud fries to bribe whoever managed to snag a pit into being your new best friends.
Drink & draw: Once the sun has set, head on over to Supreme, the 21-and-older spot from Mark Fuller of Ma'ono/New Luck Toy fame, for cocktails and (eventually, after a couple of those "Supreme-sicle" frozen ones kick in) some New York-style slices. Through the haze of boozy slushies, whatever neon chalk art you draw on the restaurant's glow-in-the-dark chalkboard walls will be masterpieces.
But don't stop there! One of the best things about all of the suggestions here is that they are all part of a community. Talk to the bartenders and waiters (and the bonfire buddies you've bribed along the way). They'll be the best guides you can find.
This post was updated May 14 at 11:46 a.m. to reflect that the Mercer Slough Blueberry Farm is closed due to light rail construction.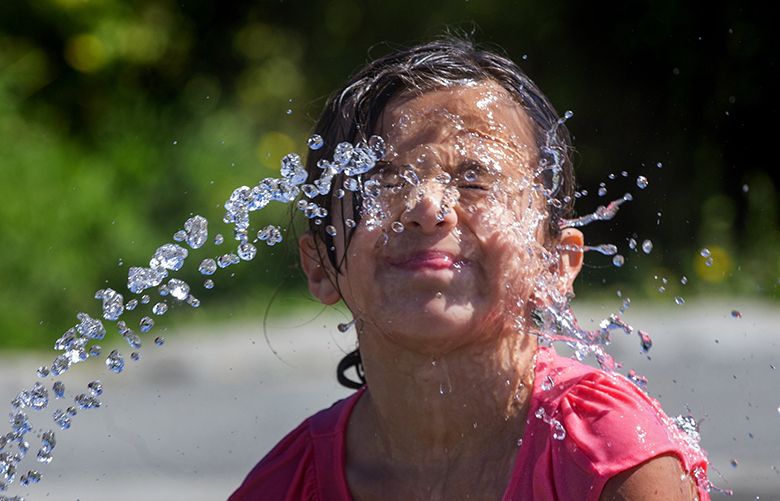 Filter by activity, date and geographic location to find the best happenings around Seattle and beyond this summer, from festivals to food to music.