Royal Caribbean's new Symphony of the Seas, including "Ultimate Family Suite," will carry more than 5,500 passengers.
MIAMI — Royal Caribbean International's new ship, Symphony of the Seas, will be an ode to the family vacation.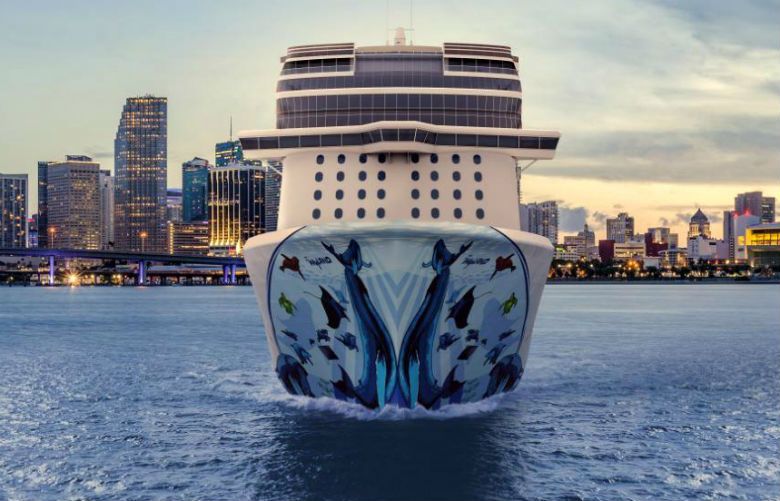 Seattle Times focus on cruising 2018
The massive vessel will begin sailing from Barcelona this spring, carrying with it the title of biggest ship in the world, with a double-occupancy capacity of more than 5,500 passengers — or almost 6,900 if every berth is occupied, according to the CruiseMapper website. (The average ocean-liner passenger capacity is around 3,000.)
Inside "Symphony," expect a bevy of family-focused activities.
Like each Oasis-class ship before it, dating back to the debut of Oasis of the Seas in 2009, the Symphony will introduce a new "biggest at sea" feature. This time, it'll be the largest laser-tag arena at sea, located in Studio B, a multipurpose activity space that also doubles as the ship's ice-skating rink.
The laser-tag feature is a popular choice this year. Norwegian Cruise Line is also debuting a laser-tag arena on its new Norwegian Bliss, but Norwegian's will be outdoors. Both Royal and Norwegian's laser-tag features will carry space themes, with Norwegian's modeled after an abandoned space station and Royal Caribbean going with a battle for the fate of the last-planet-in-the-galaxy vibe.
"We think the kids are going to engage on this big-time," said Michael Bayley, the Miami-based line's president and CEO.
The other major family-friendly feature will be the 1,346-square-foot Ultimate Family Suite. This massive, two-level suite will include a kids-only bedroom — with slide access to the living room, no less — a separate adult's room, a floor-to-ceiling LEGO wall, an air-hockey table, a 3D movie theater-style TV room — with a popcorn machine, of course, and video games — and a wraparound balcony with a full-size whirlpool and pool table.
There will only be one of these mega-sized suites on the ship, Bayley said, with room for up to eight.