A 4,000-passenger ship sets sail this summer, with a 5,000-passenger liner expected in 2019.
JUNEAU, Alaska — The first "mega" cruise ship will begin visiting Alaska this summer, departing from Seattle.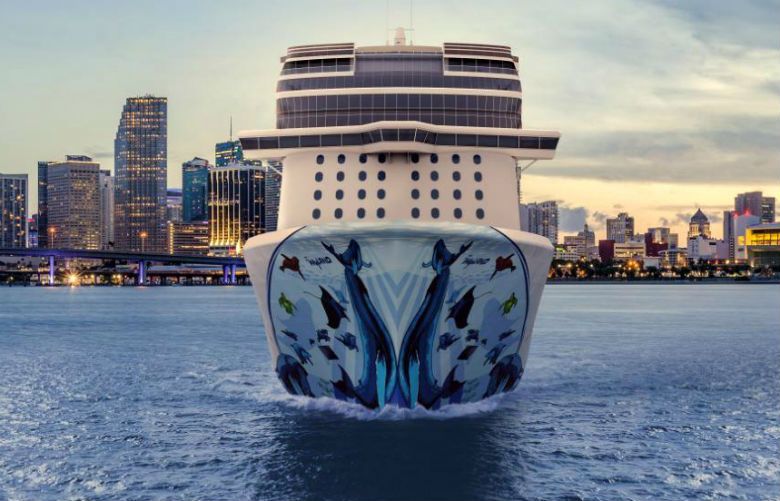 Seattle Times focus on cruising 2018
The 4,000-passenger Norwegian Bliss starts making port calls in June. The "megaships" are part of a trend that's sending more tourists to Alaska by sea.
The ships will carry up to twice as many passengers as some current ships in Alaska. The 5,000-passenger Ovation of the Seas begins sailing to Alaska in 2019.
"I believe people will notice the size difference in these ships, particularly the Ovation of the Seas," said John Binkley, president of Cruise Lines International Association's Alaska branch. "That is significantly bigger than the ships that people would normally be seeing throughout Alaska."
The Bliss will sail weeklong round-trips out of Seattle, stopping in Ketchikan, Juneau and Skagway. It will also sail to Sawyer Glacier in Tracy Arm Fjord. The Ovation will be based in Seattle, too.
The Bliss is owned by Norwegian Cruise Line, which will send two smaller ships to Alaska this summer. The Ovation is owned by Royal Caribbean International.
Travel expert Chris Gray Faust said the Bliss has the largest go-cart racetrack on the seas, among other attractions.
The Ovation of the Seas advertises skydiving and surf simulators, as well as robotic bartenders.