Smaller, hipper, some with age restrictions — a new wave of cruise liners is steaming our way.
Say so long to the flaming baked alaska paraded around the dining room during your appointed hour in the cavernous dining room on your megaship, at least among the newest cruise vessels.
The tradition of the showy dessert and the practice of appointment dining may continue elsewhere, but a tide of new cruise-line launches promises more modern menus, contemporary design and flexible schedules aboard their vessels.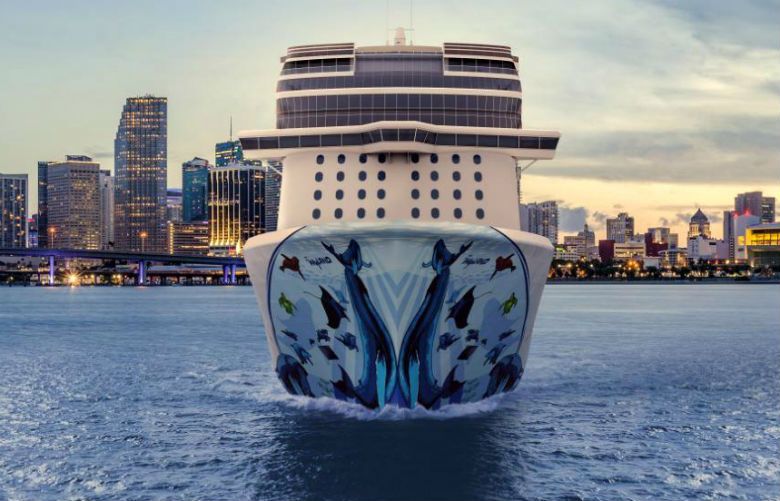 Seattle Times focus on cruising 2018
Here is a rundown on the new fleets ranging from operational to under construction.
Haumana
The one-vessel company Haumana ran cruises in Tahiti until 2011 when it closed, citing a 30 percent decline in visitors to the country that it linked to the global recession. Now, with a refurbished 12-cabin boat, carrying a maximum capacity of 26 passengers, it has resumed operations, offering three-night cruises between Bora Bora and Raiatea, visiting Taha'a en route.
During sailings, guests can swim, snorkel, kayak and paddleboard from the ship. Shore excursions include visits to a vanilla farm and a pearl farm and stops at deserted islets. Rates start at about $1,800; haumana-tahiti.com.
Norwegian Yacht Voyages
Set to launch in 2020, Norwegian Yacht Voyages aims to bring big-ship amenities to expedition cruising. All 110 cabins on the 220-capacity ship, the first of three planned, will be suites. Restaurants will include a Nordic food hall, as well as French, Italian and steakhouse options. A spa with a sauna and ice room is planned along with a pool featuring a retractable roof. Guests will be able to scuba dive, sea kayak and paddleboard from the ships.
"Expedition cruises have always been about the destination," such as Iceland, said Ulf Henrick Wynnsdale, the company president. "Now with increased demand, you're going to demand much more out of the ships, too. There are people who want to go to Antarctica in luxury style."
He also promises hybrid ships that reduce emissions by running on various energy sources, including liquid natural gas and solar and wind power.
Rates have yet to be established but trips will be "the most expensive" in the category, according to Wynnsdale, and include drinks and tips.
The Ritz-Carlton Yacht Collection
If you like the luxury accommodations and attentive service associated with the Ritz-Carlton name, management hopes you'll like the new ship they plan to launch in 2019 as the first of three initial ships in the Ritz-Carlton Yacht Collection.
It will carry 298 passengers in 149 suites and duplex penthouses. Amenities include a spa, a marina-style platform for water sports, and an à-la-carte restaurant from the chef Sven Elverfeld of Aqua, a three-Michelin-starred restaurant at the Ritz-Carlton, Wolfsburg, in Germany.
"The size of our yachts also allows us to dock at and explore smaller ports that larger ships cannot access," such as Portofino, Capri, Mykonos and St. Barts, wrote Herve Humler, the president and chief operating officer of the Ritz-Carlton, in an email.
Rates have yet to be released, but reservations open in May 2018; ritzcarlton.com/en/yachts.
U by Uniworld
In the past decade, river cruises have been booming and Uniworld, which operates luxury ships primarily in Europe, aims to create the cruise line for the next generation of river travelers. Its new two-ship U by Uniworld, restricted to those ages 21 to 45, will launch in April.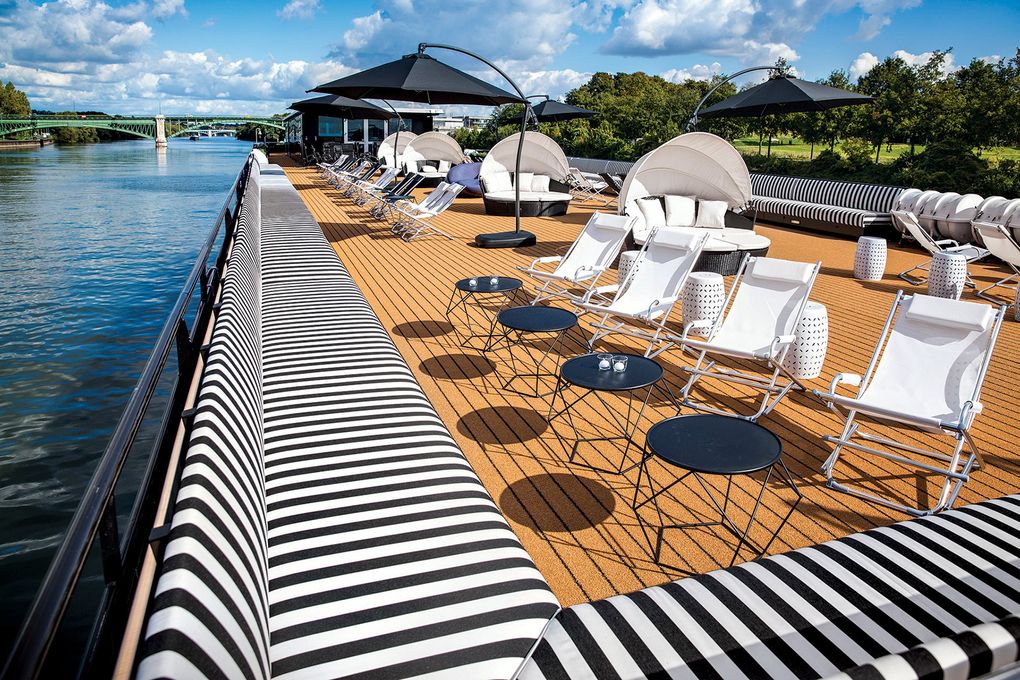 "Think of it as a contemporary floating boutique hotel," said Ellen Bettridge, president and chief executive officer of Uniworld. "It's your taxi, your restaurant, your cafe, your bar and your yoga studio."
The 120-passenger ships with black hulls and neon signage will host shipboard activities such as silent disco parties and mixology classes. Itineraries include multiple-night stays in major ports such as Amsterdam, Budapest and Paris. Shore excursions might include kayaking on the Seine or a scavenger hunt in the Louvre. Just two meals a day, brunch and dinner, will be served on the ships as management believes independent-minded millennials will be out exploring over lunch. Rates for a seven-night cruise start at $1,699 a person; ubyuniworld.com.
Virgin Voyages
Virgin Voyages wants to be the industry's sexy line. Designed for adults only, the 2,700-guest ship, launching as the first of three in 2020, will carry travelers age 18 and older only.
In consumer research, "Even Moms and Dads told us they want to get away from the kids sometimes," Tom McAlpin, president and chief executive officer of Virgin Voyages, said. "They don't want the unpredictability of kids, either their own or others."
Virgin is promising a different kind of cruising experience, beginning with design. The company has assembled a team of high-profile designers, including Roman and Williams, the firm that designed the Ace Hotel in New York.
The first ship will be based in Miami, offering trips in the Caribbean. Rates have not been released, but the company is offering a $500 refundable deposit for the option to book before the general public; virginvoyages.com.