Dedicated satellites? Multiple sources? Big lines compete for best connections at sea.
Seemingly every cruise line now wants to offer its guests the fastest Wi-Fi connection at sea, but the reality of doing so is not so cut and dried.
The reason why is not dissimilar to the struggle to find bars on our cellphones: Wired is still more reliable than wireless. When on land, even Wi-Fi connections are primarily terrestrial. Base stations are more often than not connected to a wired cable modem or the like with a strong stable signal.
The situation with cruise ships is more akin to those trying to log on to the internet or simply make a phone call from a remote outpost serviced by a satellite signal.
In other words, there are Wi-Fi routers on a cruise ship that are emitting Wi-Fi just like at home, but those are being fed by satellites. So, they are not typically going to be as reliable as the service you would get at a resort while traveling shoreside.
This has left providers scrambling to come up with solutions, and they are working hard on swift evolutionary steps as guests demand a lot.
As it turns out, though, there are only a handful of companies to turn to with channels that suit.
Part of the larger Royal Caribbean Cruises Limited corporation, Royal Caribbean International touts the fastest internet at sea via its VOOM service provided by O3b Networks. Currently, Carnival Corporation is setting out to best their competitor with a newly announced MedallionNet to roll out to its own sub-brands employing SES Networks.
There's just one potential problem: O3b Networks itself is a subsidiary of SES Networks.
However, before this is perceived as contradictory, let's look at just what each product already does and is looking to provide.
Royal Caribbean utilizes O3bMaritime technology to deploy Medium Earth Orbit, or MEO, satellites in service of specific ships. Their service beams are directed right at each vessel as it sails for dedicated connections.
As it turns out, Carnival is also set to use MEO constellations in conjunction with geostationary earth orbit, GEO, ones for its own high-performance broadband connectivity. It's also taking a step further by pairing it up with its proprietary shipboard O-C-E-A-N Experience Platform that was to begin implementation at the end of 2017.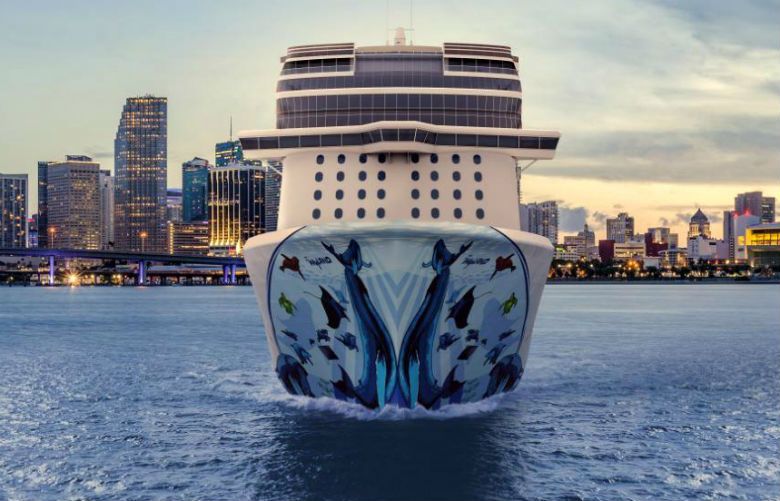 Seattle Times focus on cruising 2018
In a recent conference call, Michael Bayley, president and CEO of Royal Caribbean International, remained confident that his brand will continue to have the fastest internet at sea regardless of what Carnival comes out with. As Carnival's satellite use makes no mention of dedicated satellites per ship, this may prove to be true. (But it does mention multiple sources alternatively.)
Of course, we'll know one way or the other in practice soon enough.
As to Carnival and Royal Caribbean effectively employing the same company, there at least appears to be slight variations in the services that each is selecting. As it matures, the product will most likely look more and more similar from one provider and one cruise line to the next anyhow.
For now, that still leaves out independent cruise brands and Norwegian Cruise Line, which has partnered instead with Global Eagle for its high-bandwidth internet needs.
No matter how things pan out, it's nice to know the dark ages of slow Wi-Fi at sea are squarely behind us.