Editor's note: Health protocols in both the U.S. and Canada, as well as guidance at the border, remain in flux, as they have throughout much of the coronavirus pandemic. Though the U.S. Department of State has not issued updated guidance after urging potential U.S. visitors to Canada in August to "reconsider" their plans as the country faces a "high level" of infections — accompanying that message with a Level 3 "Reconsider Travel" advisory — the land border between the U.S. and Canada will be fully reopened in both directions as of Nov. 8. Always familiarize yourself with local health regulations before traveling.
It's been a long year and a half, and perhaps one of the stranger realities to deal with during the pandemic has been the abrupt and strict border limitations from Canada.
No more dalliances with Seattle's twin city of Vancouver, no shopping at a 30% discount, no nature escapes in northern territory. But that's over now, as Canada has reopened its borders to vaccinated Americans, and our border is open to all fully vaxxed Canadians starting Nov. 8. It still comes with restrictions — best to check the B.C. travel guidance before you head out — but what better way to celebrate the border opening than with an all-Ameri-Canadian road trip?
Before you travel, know that Canada still has restrictions for visitors that you should be familiar with before heading out this fall. Safe travels!
Oliver and Osoyoos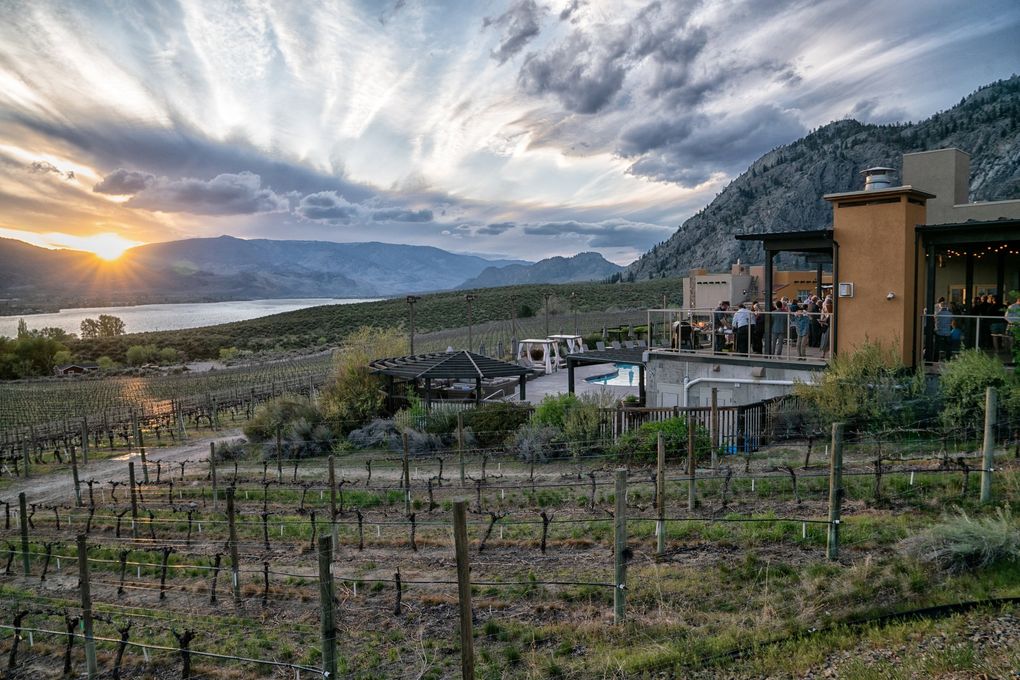 The route: It's about 20 minutes longer than taking Interstate 90, but taking Highway 2 east means you can stop for a brat in Leavenworth on the way. Follow Highway 2 to U.S. Route 97 northbound, right around Wenatchee. This road will take you straight into Osoyoos, on to Oliver, and all through the Canadian Okanagan if you choose to go further.
When you're there: Fewer than 10,000 people live within these two small neighboring towns, and in the Okanagan, Canada's only desert, the daytime highs in the 70s and 80s allow for hiking, kayaking and fishing well into fall. The shoulder season also means fewer crowds, which is great for exploring the area's 40-plus wineries. Kismet Estate Winery offers tours of its vineyard and winery, but even better, pair one of their rosés or pinot grigios with something spicy from their on-property Masala Bistro. Osoyoos is also home to the first Indigenous-owned winery in North America, Nk'Mip Cellars. Enjoy the view of the valley from their patio and stop by the Nk'Mip Desert Cultural Centre to learn more about the area's unique habitat and the Okanagan First Nations people who settled in the area. 
Penticton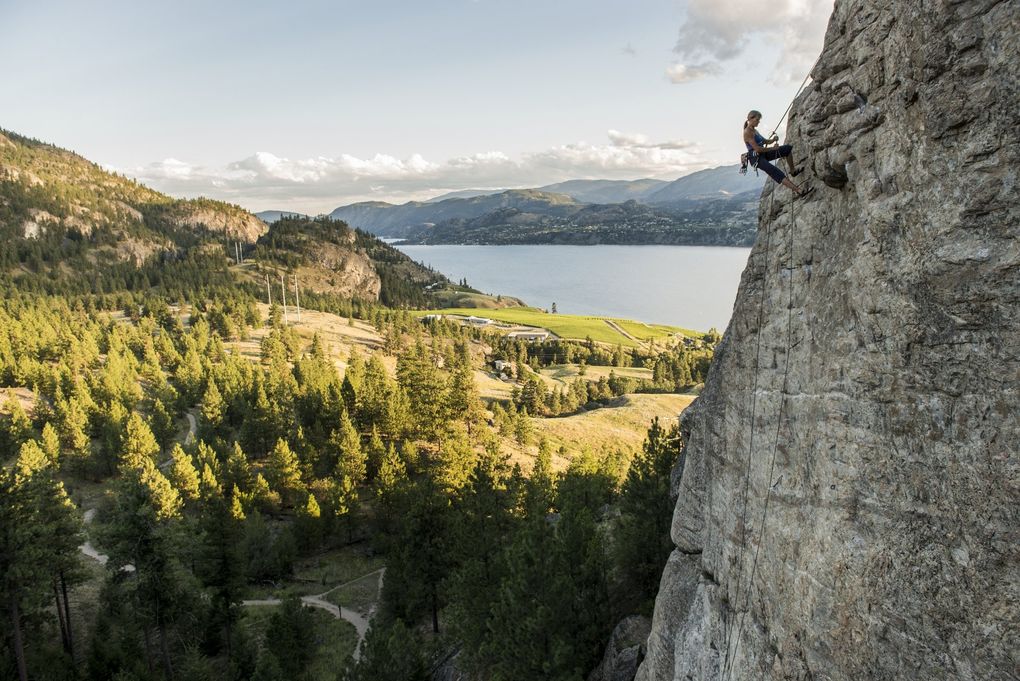 The route: The same as Oliver and Osoyoos, but keep heading north on 97 through B.C.
When you're there: If Oliver and Osoyoos are known for wine, Penticton should be known for its brews — so much so that Lonely Planet named it Canada's "craft beer capital" in 2020. Cannery Brewing offers everything from lager to stout, and once you find a brew to love, take home a can or 12 — their colorful labels are a keepsake by themselves. To fill your hours before the barhopping begins, go on an adventure. Rent an e-bike at Freedom Bike Shop and ride the Kettle Valley Rail Trail, where you'll roll past vineyards and high above Okanagan Lake. Little Tunnel makes a good midpoint, although the whole trail extends for 400 miles. Need more? Six miles south of Penticton is a beloved climbing area called Skaha Bluffs, with routes from entry-level climbers to expert ones. Those new to the sport can book a guided tour through Hoodoo Adventures. Once you've conquered the crags, refuel on the lakefront with a cake-topped Mason jar full of ice cream at The Peach Ice Cream Shop.
Squamish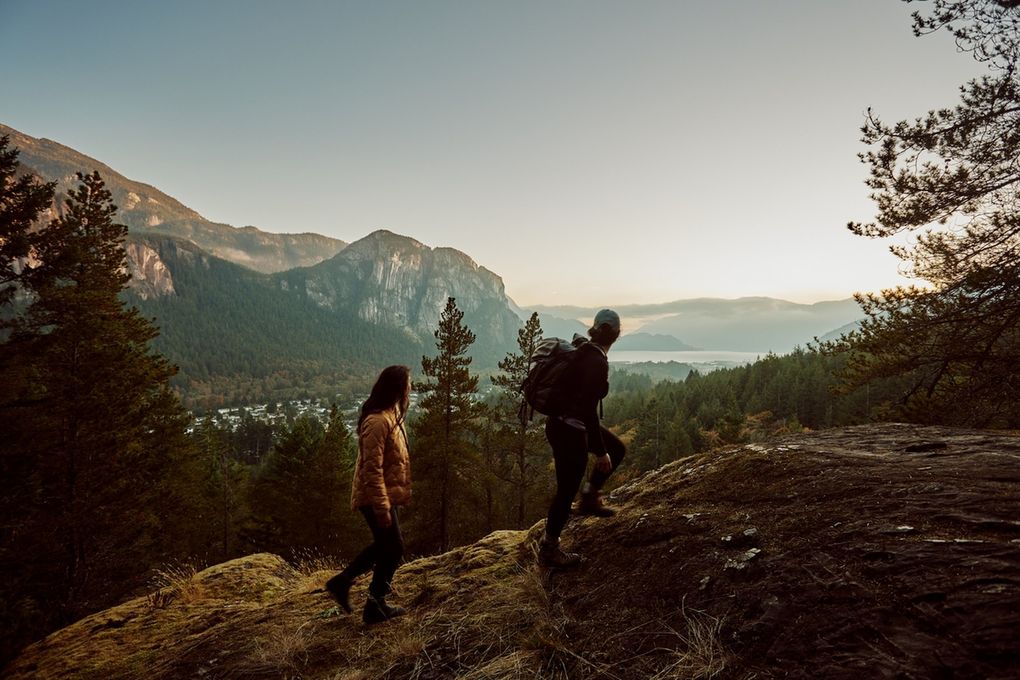 The route: Sweet and simple: Take Interstate 5 north to B.C. Highway 99. It'll take you about four hours.
When you're there: The sheer granite face of Stawamus Chief Mountain rising above Howe Sound is exactly the kind of dramatic landscape that makes the Pacific Northwest so stunning. Squamish has made a name for itself as a climbing mecca, but there's plenty to do even if battling gravity isn't your idea of fun. Fall is an excellent time to try your hand at fly-fishing — several outfitters offer guided tours, including Chromer Sport Fishing. Take a short walk off the highway to Shannon Falls Lookout for views of the 1,105-foot waterfall, and then head to the can't-miss Sea to Sky Gondola, which lets you climb 2,900 feet without breaking a sweat. (FYI: The gondola is closed for annual maintenance but reopens Nov. 19.) Several more trails branch out from here if you're in the mood to hike. Like a little history? Kids will have a good time learning to pan for gold and riding an underground train at the Britannia Mine Museum. (Online reservations encouraged.) Stop for wood-fired pizza at Backcountry Brewing when tummies start to rumble.
The Sunshine Coast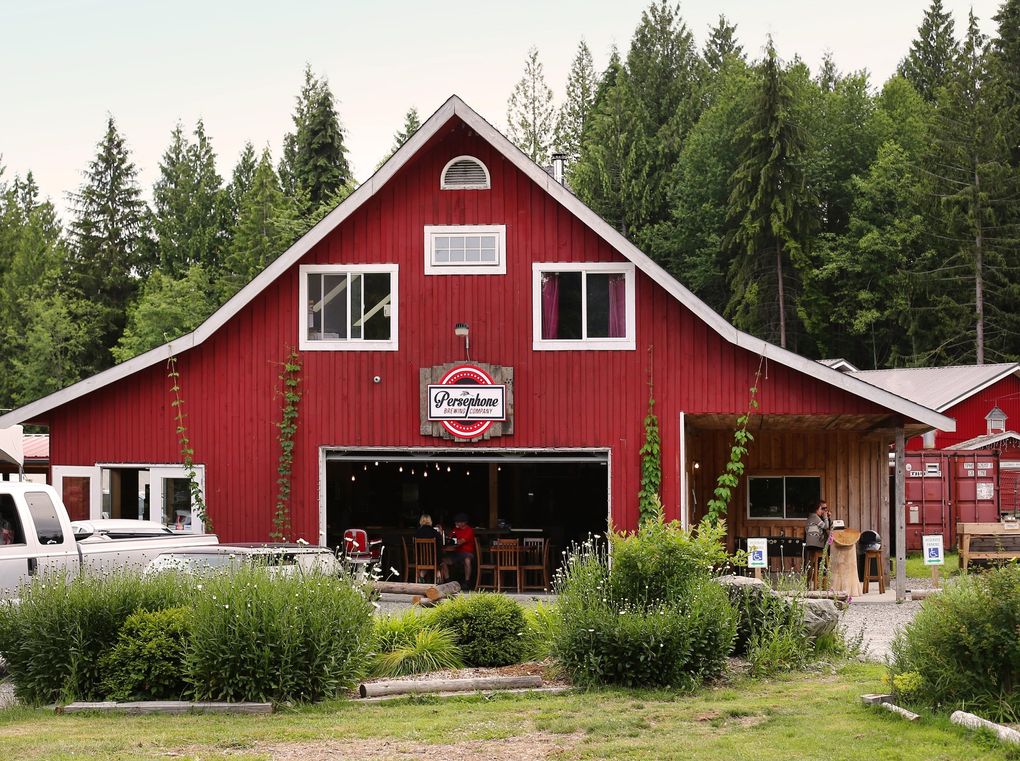 The route: It's about a five-hour trip to your starting point on this journey, if ferries and international checkpoints are in your favor. Travel north on I-5 and cross the border into Vancouver, then head west on B.C. Highway 1 to Horseshoe Bay and catch the ferry to Gibsons, where the Sunshine Coast highway begins.
When you're there: How far you decide to go depends on how much time you have. You could technically drive from Gibsons to Lund and back in a single, long day, but you're better off slowing down and enjoying what the coast has to offer. For a short trip, keep Gibsons as your home base. Spend your afternoon walking up the 434 steps at Soames Hill Park for views of the community and Howe Sound, kayaking around nearby Keats Island (weather permitting), or sampling your way through the local breweries (such as Persephone Brewing Company) and cideries (like Banditry Cider). The next day, head north toward Pender Harbour via a detour on Redrooffs Road just after Sechelt, which provides glimpses of the water between sweet coastal houses. Stretch your legs at Francis Point Provincial Park via a 30-minute hike to the lighthouse there. Continue on past Ruby Lake to Earl's Cove, where you could catch a ferry to continue on the highway. Instead, head back toward Sechelt for lunch, stopping by one of the dozens of art galleries you passed on your way out (suncoastarts.com has a helpful map for their "Purple Banner" art tour).