Pro hockey is in Seattle! It has been a long time coming, and it's finally here. I'm pretty excited about it, even though I've only been to one hockey game in my life. I love any kind of event that people can rally around — and that gives me an opportunity to host a party.
The two recipes I'm sharing with you here are perfect appetizers to have at your next Kraken watch party. A surf and turf special, truly something for everyone. I like to take food that I love and elevate it to something magical. That is what is in store with this short rib poutine and a seafood dip.
I remember the first time I had poutine. It was a freezing night in Whistler up in British Columbia, and we stopped at a food stand on the way back from a bar. One of my friends said I had to try it, and I'm so glad the idea of gravy over fries didn't scare me away, because it easily became one of my favorite dishes in that moment. If I see it on a menu, I always order it. I love seeing people's spins on the traditional Canadian delicacy. From veggie poutine to traditional poutine to seafood poutine, I've literally tried it all.
I present to you a short rib tater tot poutine. Short ribs are one of my favorite cuts of meat. So delicious and flavorful, they melt in your mouth. However, they can be a bit pricey, so a chuck roast would absolutely work here, too. Why tater tots, you ask? Well, it's because I am very picky about french fries. They have to be fried to perfection. They cannot be soggy, dried out or too crunchy. The best way to make fries is with a deep-fryer, and since I wanted to create a recipe that anyone could make regardless of equipment, I went with tater tots. For some reason, tots always turn out just fine in the oven, and they ended up being the perfect vessel for this short rib poutine.
Now, let's chat about this seafood dip. I absolutely love a crab dip, and it is also something I order almost every time I see it on the menu. I felt this was fitting as Seattle is such a seafood city. It comes together quite easily, and you can really use whatever seafood you want. I just happen to love the combination of shrimp and crab. Serve this alongside crostini, pita chips or regular chips. This dip is sure to please the masses!
_______
Short Rib Tater Tot Poutine
Total Time: 3 hours
Yield: 8 servings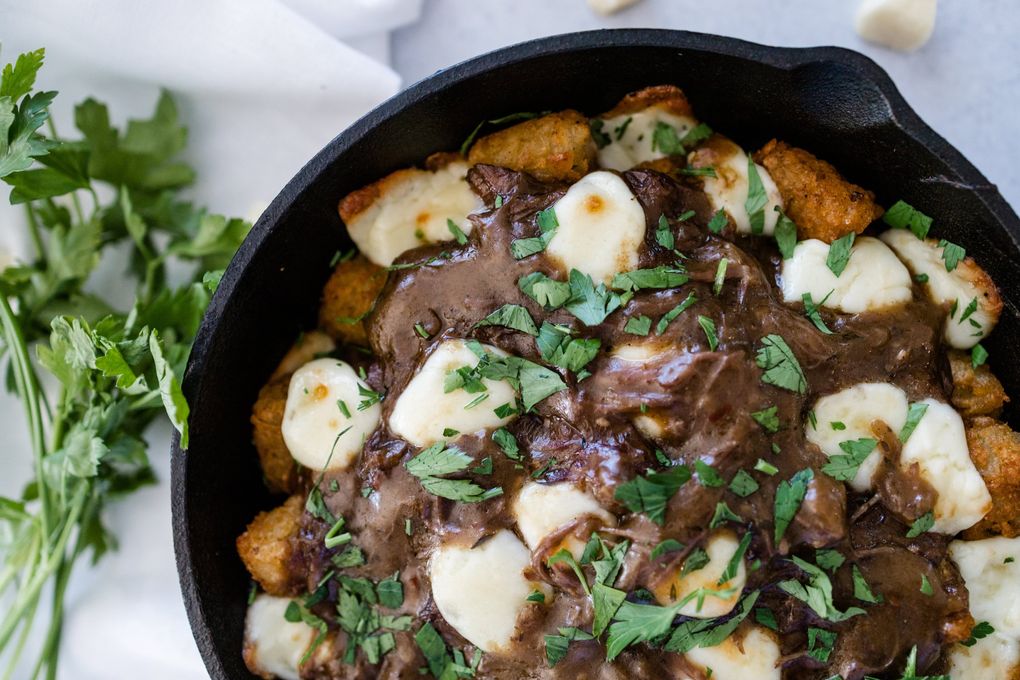 INGREDIENTS
1 pound of English-style, bone-in short ribs
½ cup flour
2 teaspoons salt
½ teaspoon pepper
½ teaspoon cumin
¼ teaspoon allspice
½ teaspoon garlic powder
½ teaspoon paprika
1 teaspoon thyme
¼ teaspoon red pepper flakes
1 medium onion, cut in half and sliced
3 tablespoons cooking oil
2 tablespoons butter
1 teaspoon Worcestershire sauce
4 cups beef broth
½ cup cheese curds
1 package frozen tater tots
½ teaspoon salt
1 teaspoon paprika
Parsley for garnish
STEPS: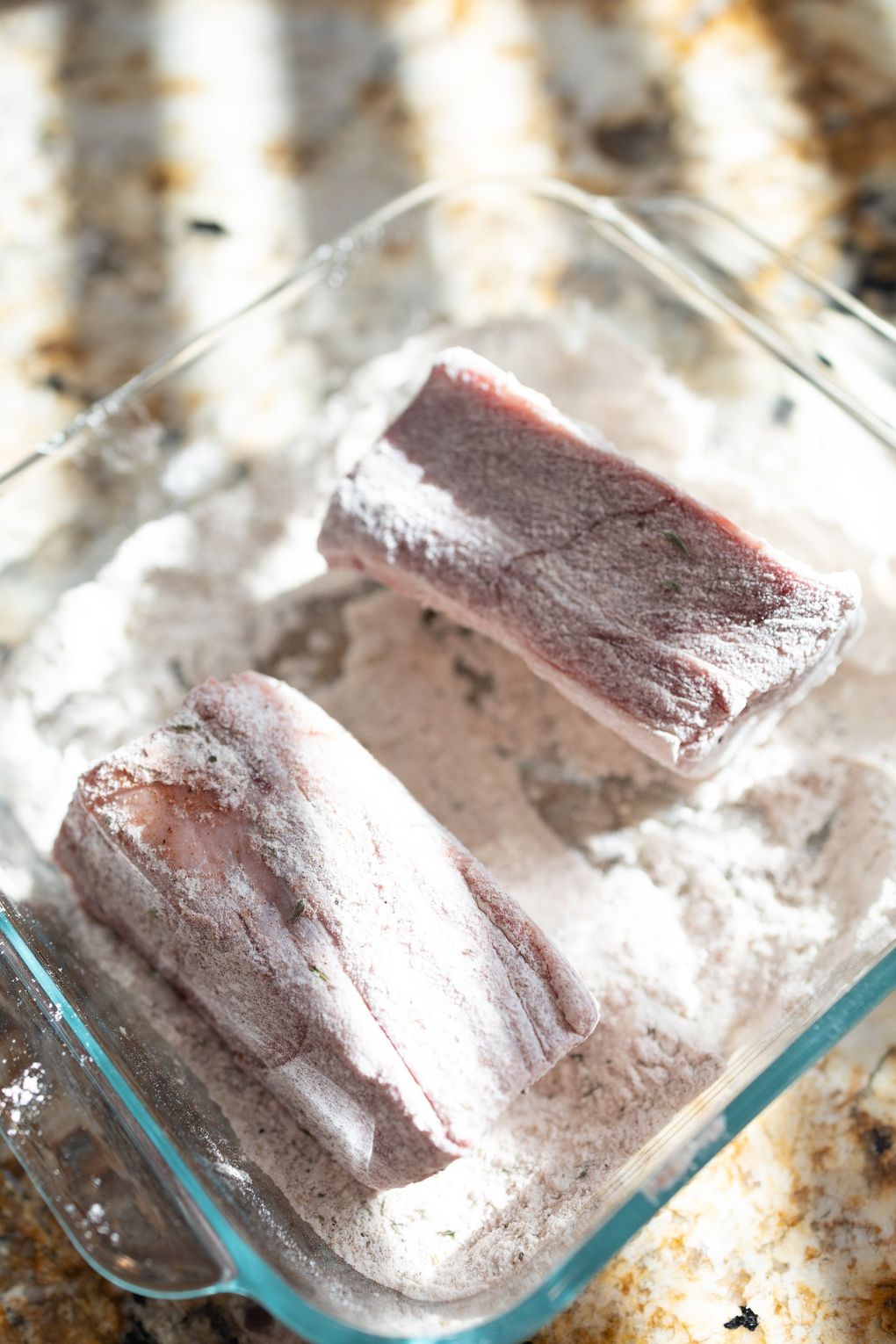 Pat short ribs with a paper towel to ensure they are dry. Set aside.
Preheat oven to 350 degrees.
In a shallow bowl or plate, add flour, 2 teaspoons salt and the pepper, cumin, allspice, garlic powder and paprika as prescribed. Also add ½ teaspoon of thyme. Whisk to combine.
Coat short ribs with flour mixture on all sides.
Heat a large Dutch oven or heavy bottom pot over medium heat. Add 2 tablespoons of cooking oil.
Add short ribs, searing each side until a crust has formed. This should take about 2 to 3 minutes per side. (Note: The short ribs have been properly seared when they easily release from the pan. As they cook, a delicious brown crust will form; once that crust forms, the short ribs can easily be flipped to the next side.)
Once short ribs are browned on all sides, remove from pan and set aside on a plate.
Add butter to the pan, along with remaining ½ teaspoon of thyme and red pepper flakes. Bloom until fragrant for 1 to 2 minutes.
Add onions and Worcestershire sauce and cook until slightly softened.
Add short ribs back to the pan and add the beef broth.
Cover with the lid and put in the preheated oven for 2 to 2½ hours, until the meat is tender and falling off the bone.
Once short ribs are done, remove from the oven. Return to the stove over medium-low heat, uncovered. Stirring occasionally, the gravy will start to reduce.
Remove the bones and shred the short ribs.
In a medium bowl, add tater tots, salt, paprika and 1 tablespoon of cooking oil. Toss to coat.
Add to a baking pan lined with parchment and bake at 350 degrees for 20 minutes, until crispy.
In a large cast-iron skillet, or a 9-by-13-inch baking dish, add baked tater tots to the bottom, sprinkle with half of the cheese curds, spoon short rib gravy over top and top with remaining cheese curds.
Turn oven on to broil. Add poutine to oven and cook until cheese curds are melted, about 2 minutes (watch to ensure it doesn't burn; every oven is different).
Top with a parsley garnish, and serve warm!
________
Seafood Dip
Total Time: 1 hour
Yield: 4 servings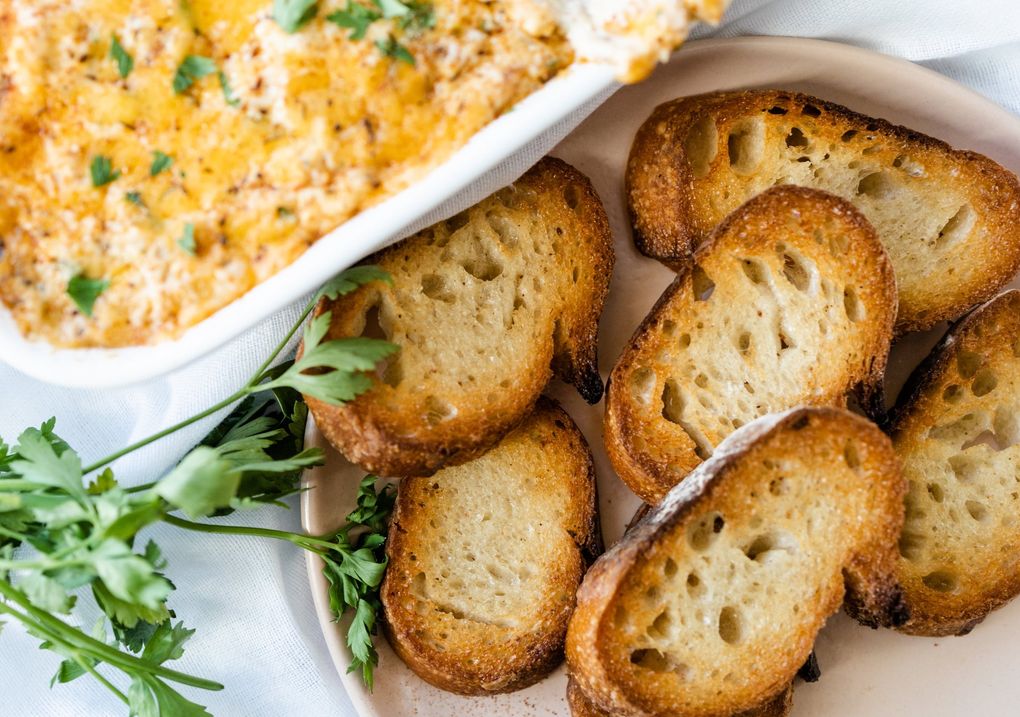 INGREDIENTS:
½ pound lump crabmeat
1 pound raw shrimp (not previously cooked)
1½ teaspoons Cajun seasoning
1 teaspoon thyme
1 teaspoon dill
¼ teaspoon red pepper flakes
½ medium onion, diced

1 teaspoon butter

½ teaspoon salt

¼ teaspoon pepper

Juice of 1 lemon
1 cup shredded sharp cheddar cheese
8 ounces cream cheese
3 tablespoons sour cream
2 tablespoons mayonnaise
1 tablespoon parsley
STEPS: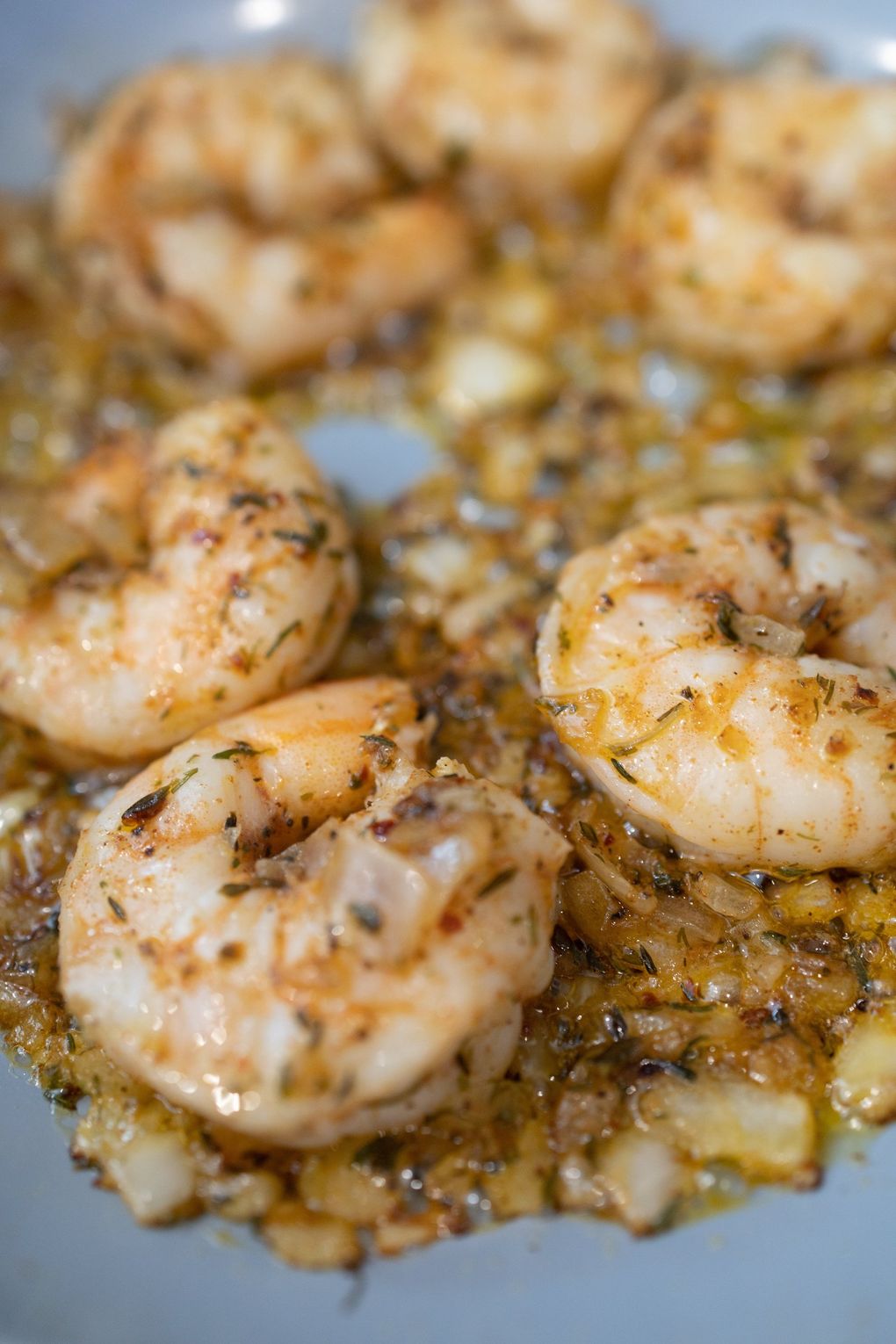 Preheat oven to 350 degrees.
In a medium skillet over medium heat, add butter, thyme, red pepper flakes, dill and 1 teaspoon of Cajun seasoning. Sauté spices in butter until fragrant, about 2 minutes.
Add diced onion to the skillet and cook 3 minutes, until onions are translucent.
In a small bowl, add shrimp, salt, pepper, remaining ½ teaspoon of Cajun seasoning, the juice of ½ a lemon, and stir to combine.
Add shrimp to the skillet with the onion mixture; cook about 2 minutes on each side.
Once cooked, the shrimp should be pink. Remove from the skillet and dice into small pieces. Set aside.
Rinse and dice the crabmeat, and remove any shells. Set aside.
In a medium bowl, add cream cheese, ¾ cup cheddar cheese, sour cream, mayonnaise, parsley, remaining lemon juice, shrimp, crabmeat and onion mixture. Stir until combined.
Add to a small baking dish (1.5 quart), and top with remaining cheese.
Bake for 20 minutes or until bubbly.
Serve with dipping sides of your choice.