Three notable NFL beards, including what the Seahawks' Michael Bennett has going.
Andrew Luck
The Colts' star QB is becoming as well-known for his wackadoodle beard as he is for his talent. His nettlesome neckbeard has been roundly mocked this season, with one sports writer referring to Luck as "a werewolf in need of Rogaine," and it's spawned memes that feature Luck's face on portraits of Civil War generals and in scenes from "The Hobbit."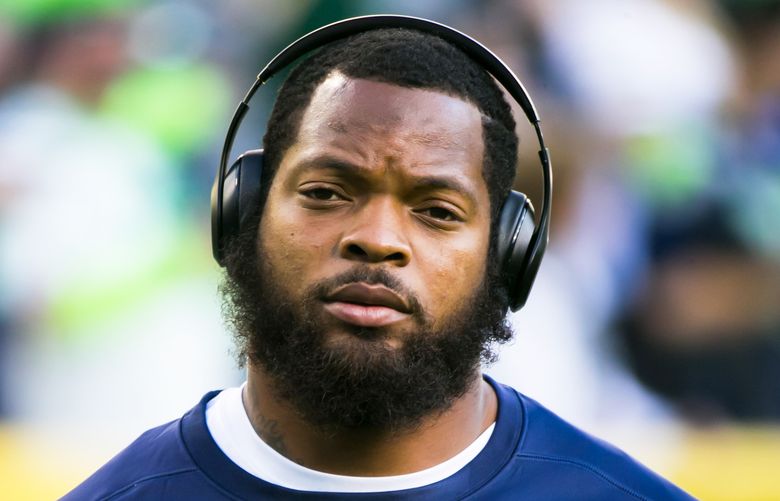 Michael Bennett
The Seahawks DE has done a lot of thinking about his beard and has brought forth some amazing quotes about it. At Super Bowl media day, he noted "I just love my beard," noting that wise men throughout history have sported beards, including Ghengis Khan … and Jesus. "I just want to look like the richest homeless man in the world," he added. And as for his Twitter handle, "I like Moses' beard, and I like bread. So it's @mosesbread72."
Brett Keisel
The former Steeler is done with the NFL, but not with his burly beard. He gets an honorable mention for A) naming his beard "Da Beard," B) the fact that "Da Beard" spawned a Twitter account and Facebook page, and C) his annual "Shear the Beard" event raised money for the Childrens Hospital of Pittsburgh. It springs right back each time — as if you could tame it. No way.