Fall brings a panoply of paranoia to local theater, from satire (a Gogol stage adaptation) to deadly serious (Belarus Free Theatre).
"Dragon Lady"
So … grandma was a Filipina gangster? Theater artist Sara Porkalob has been working on her "Dragon Lady" series — about her actual grandmother and how family members disagree about a maybe-criminal past — since she was a student at Cornish College of the Arts. (My favorite title in the series: "Dragon Lady: I'm Going to Kill You" at the 2016 Seattle Fringe Festival.) Porkalob is also a co-curator at Intiman this year, and Intiman Artistic Director Andrew Russell, whose credits range from "Angels in America" to a dynamic version of "Hedda Gabler," directs this new musical version of the story. Sept. 5-Oct. 1, Jones Playhouse at the University of Washington, 4045 University Way N.E., Seattle; $20-$50 (intiman.org).
"Burning Doors"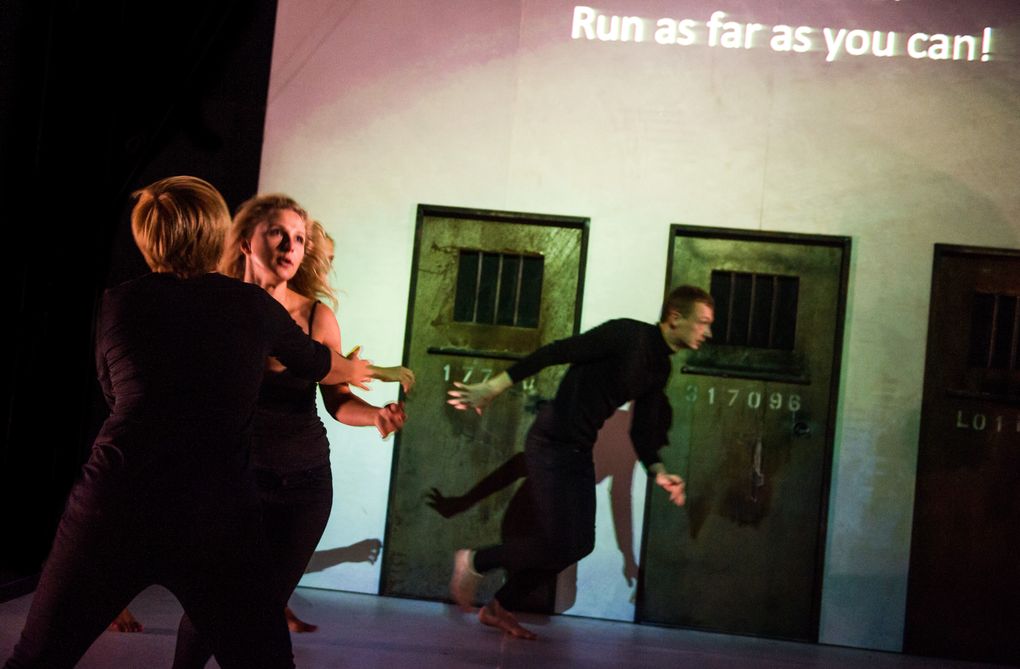 For years, Belarus Free Theatre has been the Pussy Riot of the stage. For "Burning Doors," the company conspires with Pussy Riot's Maria Alyokhina to tell three stories about dissident artists.
Belarus is one of the most oppressive states in the world; since his election in 1994, President Alexander Lukashenko has steadily consolidated power, suppressed dissent and grown ever closer to Vladimir Putin. Belarus Free Theatre has achieved what every theater company should aspire to: become a pariah to people in power. Company members have been fired from their jobs, arrested, beaten and threatened with rape and more because they have been brave enough to keep staging plays in apartments and basements. Meanwhile, they've attracted international support (including an endorsement from Mick Jagger). In these dim days, Belarus Free Theatre keeps carrying the torch. Sept. 28-Oct. 1, On the Boards, 100 W. Roy St., Seattle; $23-$30 (206-217-9886 or ontheboards.org).
"The Crucible"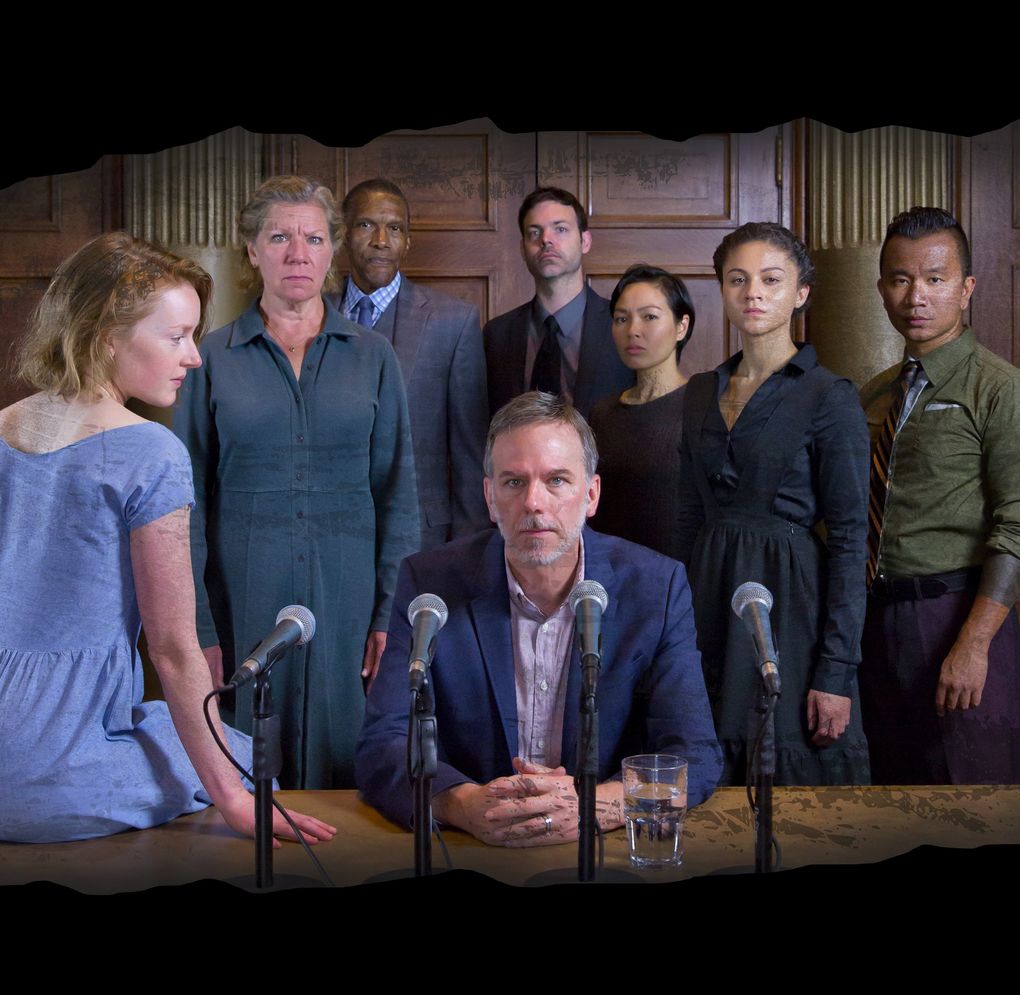 Yes, you've heard of Arthur Miller's 1953 play-parable about the Salem witch trials — which doubled as his allegory for Sen. Joseph McCarthy's authoritarian, anti-communist freak-out. Funny how the wheel of history turns. ACT Artistic Director John Langs has assembled a crack team of actors to perform this story, which apparently never gets old (even if we wish it would). Among the cast: Anne Allgood, Claudine Mboligikpelani Nako, Paul Morgan Stetler, MJ Sieber, Kurt Beattie, Ray Tagavilla and a pack of other great actors. "I want audiences to leave their expectations at the door," Langs said. "It won't be the traditional 1652 world of 'The Crucible.' " Watching this gang work with Langs, and whatever vision he's got cooking, will be its own reward. Oct. 13- Nov. 12, ACT Theatre, 700 Union St., Seattle; tickets from $20-$49 (206-292-7676 or acttheatre.org).
"The Government Inspector"
Nikolai Gogol continues to be one of the funniest gallows-humor writers in history — he threw comic elbows at everyone from bureaucratic functionaries to bartenders to oblivious aristocrats. And Allison Narver is one of Seattle's great directors, who has worked around the edges (and, sometimes, the center) of the Seattle theater scene. So "The Government Inspector" (about small-town officials who mistake a clerk for an undercover agent) should be two great tastes that taste great together. Oct. 25-Nov. 19, Seattle Shakespeare Company, Center Theatre, Seattle Center, Seattle; $30-$55 (206-733-8222 or seattleshakespeare.org).
Spin the Bottle
Nobody knows exactly what will happen at Spin the Bottle. If you're new to town, old to town or medium to town, Spin the Bottle is the place to find out what's cooking in the performance world. Since 1997, the variety-style show at Annex has presented everybody in town: actors, dancers, comedians, musicians, filmmakers, playwrights reading smut, graphic designers teaching the audience to make paper airplanes and choirs singing Madonna. Spin the Bottle is a magical little keyhole into how the city thinks. First Fridays of each month, Annex Theatre, 1100 E. Pike St., Seattle; $5-$10 (annextheatre.org).
Related story:
More critics' picks: