For decades, Seattle has been a magnet for theater people who want to play with new and weird ideas. Can it afford to stay that way amid the city's dramatic growth?
Theater people are like rats — in the best possible way.
They, like reporters, run around the edges, use cunning and surprise, figure out how to thrive in places normal people wouldn't consider habitable, then gobble up a fourth helping from the opening-night buffet table when they think nobody's watching. From early French vaudeville to Shakespeare to theater-makers in the roil of new-wealth Seattle, they tend to find new ways to survive.
Seattle's theater scene faces a legion of challenges: spiking rents that squeeze out affordable places to live, rehearse and perform; an increasingly crowded city; and worries that while the city becomes more expensive, and Seattle's older donors continue to pass away, the nouveau riche won't make up for the difference with arts-and-culture patronage.
But theater artists aren't giving up yet.
"I don't feel like we're heading for the hills," said John Langs, a longtime freelance director who's worked around the country and has been leading ACT Theatre for the past three years. "We're a creative lot — like cockroaches."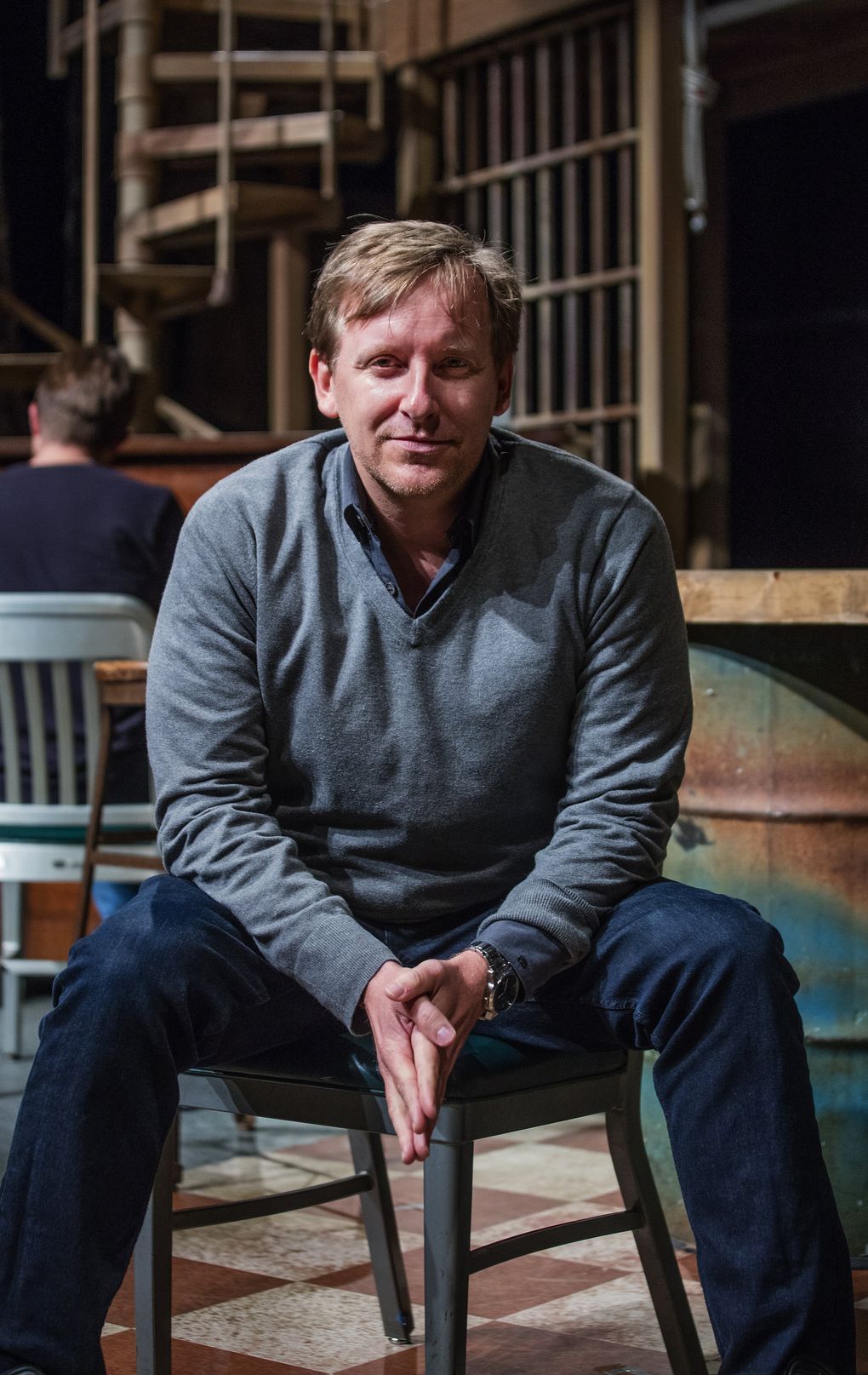 Whomever you talk to, Seattle theater artists (at companies big and small) are walking a tightrope strung between optimism and despair: Rents have gone up 57 percent in the past six years, costing the average renter an extra $635 per month. The growing number of cars on the road, plus a public transit system that wasn't prepared for the city's sudden boom, makes getting to shows a challenge for both artists and audiences.
Pressure from rising rents
The big question: How can not-so-rich artists thrive in ever-richer Seattle?
Langs said he knows a lot of young artists who "live together, like young artists do it — three to a condo and we're good to go." But when those artists mature and want to start families, he added, that lifestyle won't work anymore. However, he (and others, like longtime dance and theater photographer Tim Summers) say they still see younger artists coming here to explore their own ideas instead of moving to classic art destinations like New York or Chicago.
But 27-year-old director Bobbin Ramsey — of companies The Horse in Motion and Washington Ensemble Theatre (WET) — thinks Seattle is becoming "an outflux town" for young artists. When she looks at the list of her 2012 graduating class from the University of Washington School of Drama, she said, most have left.
A huge challenge, she said, is courting the city's newcomers — as well as folks who've been living here for years, including the traditionally described "underserved communities" — who think theater isn't for them. "It's not an archaic or elitist form," she said. "It's bizarre, it's funny and well-made. People have this idea of 'experimental theater' as people in black berets doing bad performance art. We need to communicate that we're not doing that."
WET is currently running "Teh Internet Is Serious Business," a West Coast premiere by Welsh playwright Tim Price about the hacktivists of Anonymous and LulzSec trying to take down the Church of Scientology and Fox News, among other targets — a project that seems perfect for a tech-oriented audience.
But another major concern for Seattle's theater community isn't just about reaching the audience; it's about the audience physically reaching the theater.
"When I think about making work, I think about getting audiences to those spaces," Ramsey said. "How to get there, whether I can afford parking, can I find parking, can I get dinner? If the show is wrapped up in that stress, theater no longer becomes a fun thing to do on a Friday night."
In other words: If people can't walk there, or take swift public transit, your event already has a few strikes against it — and so does your company as a whole.
My worry is that people will give up on downtown," Langs said, pushing everything to the geographical periphery. "We risk outsourcing our culture, and it'll be just big Broadway buses pulling up for a touring show. Because if we don't do something, that's all you're going to get — nothing that speaks to the intimacy and specificity of your city."
Donor demographics slow to change
Another big question is funding.
Component post 10486708 could not be found.
Carlo Scandiuzzi — who has been involved with Seattle's theater scene for around 40 years, serving as the executive director of ACT Theatre and as a board member at ACT, Seattle Repertory Theatre, Seattle Children's Festival and On the Boards — said he isn't seeing a major demographic shift in arts donors, despite the changes in the demographics of the city.
However, he said, "I have seen some younger people on boards, new people coming into the community — I see a burgeoning … You can't just go out there and say, 'Give me money.' You have to make them fall in love with what you do."
"Where there is a way, we will find a way," Scandiuzzi said.
Meanwhile, the theater scene is figuring out how to weather the economic storm.
"I don't know if this is a storm — this is more like climate change," countered Marya Sea Kaminski, associate artistic director of Seattle Repertory Theatre (and a co-founder of WET back when they were a pack of scrappy young artists with a handful of scripts and a few cases of screws and paint). "This moment will determine what we fight for in Seattle. Not just for artists, but average working people."
Regardless, Langs said, the art and culture world is a hustle: "And it's always going to be a hustle."
Making any kind of art, he added, is "not for the faint of heart — and it never has been. Authenticity is always the bottom line. It is incumbent upon us to say, 'We are a theater city.' It's the only way to keep what we have."