Dear Academy Award nominees,
You can do a lot in 45 seconds.
That is, as you very well know, the time limit you've all been given for your acceptance speeches, should you be lucky enough to be at the podium on Oscar night. It's approximately the amount of time it takes to sing "Take Me Out To the Ball Game" one and a half times — and, speaking on behalf of those watching at home and rapidly running out of snacks, it's enough time to say something memorable.
As a longtime Oscar-watcher, I've made something of a study of acceptance speeches. And I recognize that they present a nearly insurmountable problem. You, the winner, while (presumably) shocked and aflutter, want to rattle off as many names of people to thank as possible — because filmmaking is a team sport, and you are genuinely grateful to your colleagues and your families and your agents and that teacher who once told you to have a dream. The academy, instead, has their TV ratings to think about and would like you to be charming and brief — and to keep the list of names to a minimum.
What to do? Years ago, Australian actor Paul Hogan gave a delightful speech to nominees, urging winners to follow "the three G's" in their speeches: be gracious, be grateful, get off. That's good advice, but I have a few suggestions too.
Be funny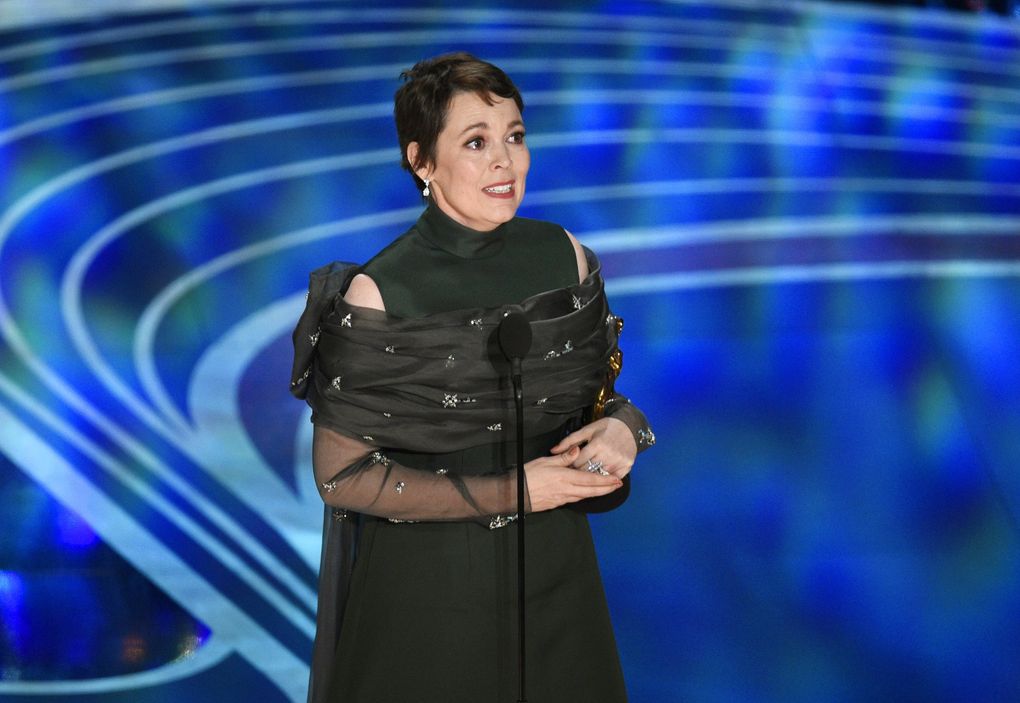 Oh, please be funny. Do you know how long the Oscar ceremony is? And how many clips of "Joker" we're going to have to sit through? Give us a laugh and we'll always remember.
Think of 82-year-old Christopher Plummer (best supporting actor, "Beginners," 2012) greeting his statuette with "You're only two years older than me, darling. Where have you been all my life?" Or Daniel Day-Lewis, accepting his award (best actor, "Lincoln," 2013) and dryly commenting, "It's a strange thing, because three years ago, before we decided to do a straight swap, I had actually been committed to play Margaret Thatcher … and Meryl [Streep] was Steven's first choice for Lincoln." Or Emma Thompson (adapted screenplay, "Sense and Sensibility," 1996) describing a visit to Jane Austen's grave, "to pay my respects … and tell her about the grosses," or makeup artist Kazuhiro Tsuji ("Darkest Hour," 2018), who charmingly thanked, at the end of a list of names, "my cats."
Meryl Streep lightened the mood when she won her third Oscar, for "The Iron Lady" in 2012, wryly noting, "When they called my name, I had this feeling I could hear half of America going, 'Oh no! Oh, c'mon why? Her? Again?'" And a happily rattled Olivia Colman, winning for "The Favourite" last year, gasped out that being on the podium was "genuinely quite stressful" and promised "if, by the way, I forget anybody, I'm gonna find you later and I'm gonna give you all a massive snog."
Be creative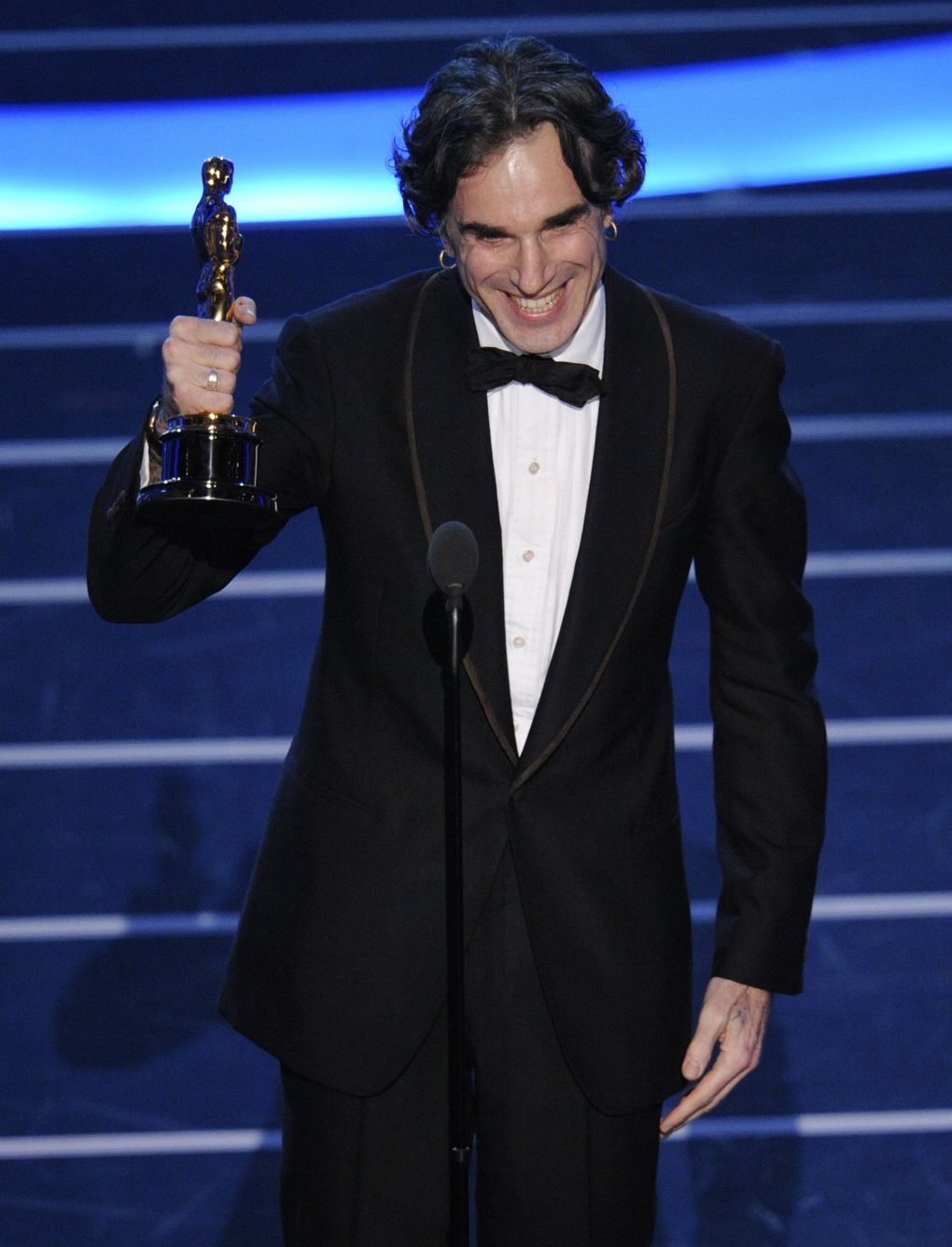 I mean, sure, you can thank your spouse. Or you can be like songwriter Ryan Bingham ("The Weary Kind" from "Crazy Heart," 2010), who endearingly told his wife from the podium, "I love you more than rainbows, baby." You can acknowledge the contribution of your film's director, or you can say, as Day-Lewis did in 2008, after winning for "There Will Be Blood": "This sprang like a golden sapling out of the mad, beautiful head of Paul Thomas Anderson." (Yes, Day-Lewis is awfully good at acceptance speeches; now that he's supposedly retired from acting, can he hire himself out as a speechwriter?)
Or you can … well, let's just let Tom Hanks (best actor, "Forrest Gump," 1995) speak: "I feel as though I'm standing on magic legs in a special-effects process shot that is too unbelievable to imagine and far too costly to make a reality. But here is my mark, and there is where I'm supposed to look. And believe me, the power and the pleasure and the emotion of this moment is a constant the speed of light. It will never be diminished, nor will my appreciation and the meaning between two simple words that I can only offer you here: Thank you." (Hanks is nominated this year; if he wins, it'll be the best speech of the night.)
Be inspiring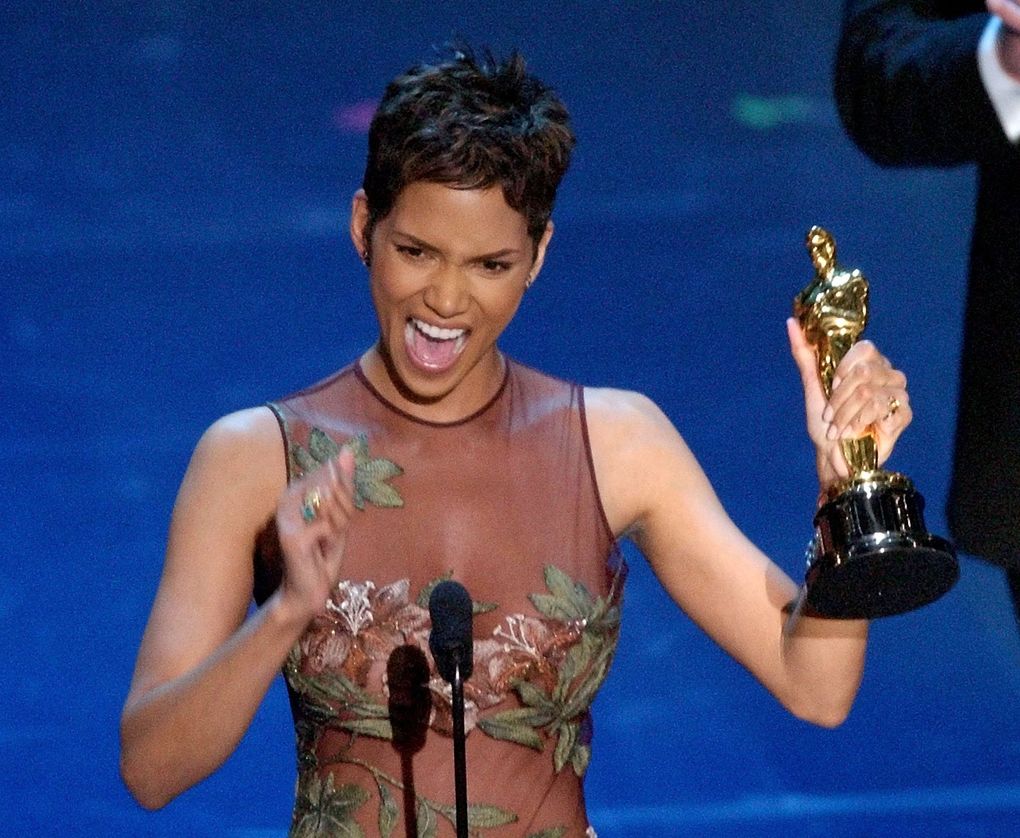 OK, not everyone is funny, and not everyone can craft a delicate turn of phrase. But every Oscar winner has a story — and that story, simply shared, can thrill those watching at home. Think of Halle Berry, weeping as she became the first Black woman to win best actress (for "Monster's Ball" in 2002), gasping out, "This moment is so much bigger than me." Or Louise Fletcher in 1976 (best actress, "One Flew Over the Cuckoo's Nest"), speaking in sign language to her deaf parents watching at home: "Thank you for teaching me to have a dream. You are seeing my dream come true."
Frances McDormand (best actress, "Three Billboards in Ebbing, Missouri," 2018), asked every female nominee to stand — "Look around, ladies and gentlemen, because we all have stories to tell and projects we need financed" — and ended her speech by causing countless viewers to Google the phrase "inclusion rider." Jordan Peele (original screenplay, "Get Out," 2018) movingly explained that "I stopped writing this movie about 20 times because I thought it was impossible. I thought it wasn't gonna work. I thought no one would ever make this movie. But I kept coming back to it because I knew if someone let me make this movie, that people would hear it, and people would see it." (How many budding filmmakers did he inspire?)
Some winners graciously acknowledge their co-nominees. Michael Caine (supporting actor, "The Cider House Rules," 2000) individually praised each of his four younger rivals, and added, "I'm basically up here, guys, to represent you as what I hope you will all be, a survivor." And some find poignancy in thanking family members. Jamie Foxx, winning best actor for "Ray" in 2005, cited his late grandmother. "She still talks to me now," he said, "only now she talks to me in my dreams. And I can't wait to go to sleep tonight because we got a lot to talk about. I love you."
Have a wonderful time on Oscar night. Speak from the heart.
Love (and congratulations!),
Moira
P.S. Please wear something fabulous, too.