Editor's note: Given the persistently high COVID-19 case count, COVID-19 protocols and other details for events are subject to change. Please check your event's website for COVID-19 requirements and the latest information, and heed local health authorities' safety recommendations as they're updated.
What's Happening Oct. 8-14
After Seattle Pride turned virtual for the second summer in a row this year, event organizers began making plans for an in-person celebration to bring the community together at last. Seattle Pride's All Together Now, held this Saturday, Oct. 9, at Volunteer Park, will be smaller than Seattle Pride's traditional summer celebration, but it will provide a much-needed boost of spirit and community unity.
All Together Now serves as a chance for the LGBTQIA+ community to join together in-person before the end of the year. It also serves as an opportunity "for people to build a community with each other," said Krystal Marx, executive director of Seattle Pride.
"The LGBTQIA+ community tends to see each other as their families, so [All Together Now] is to provide that opportunity to not just have fun but to rebuild relationships, have that good mental-health clarity moment of not being so isolated and highlight the resilience of our community and the amazing talent that we have," Marx said, adding that all of the performers at All Together Now are members of the LGBTQIA+ community.
All Together Now will start off with music by DJ Dark_Wiley, followed by "Drag Queen Bingo," led by Aleksa Manila, where participants will have the opportunity to win prizes like Alaska Airlines tickets.
"And then we'll be going into performances. We've got Cassandra Lewis, CarLarans, BeautyBoiz and Chong the Nomad, and we're really excited to have great live music and performances in public outside in the month of October where we typically don't get that kind of thing," Marx said.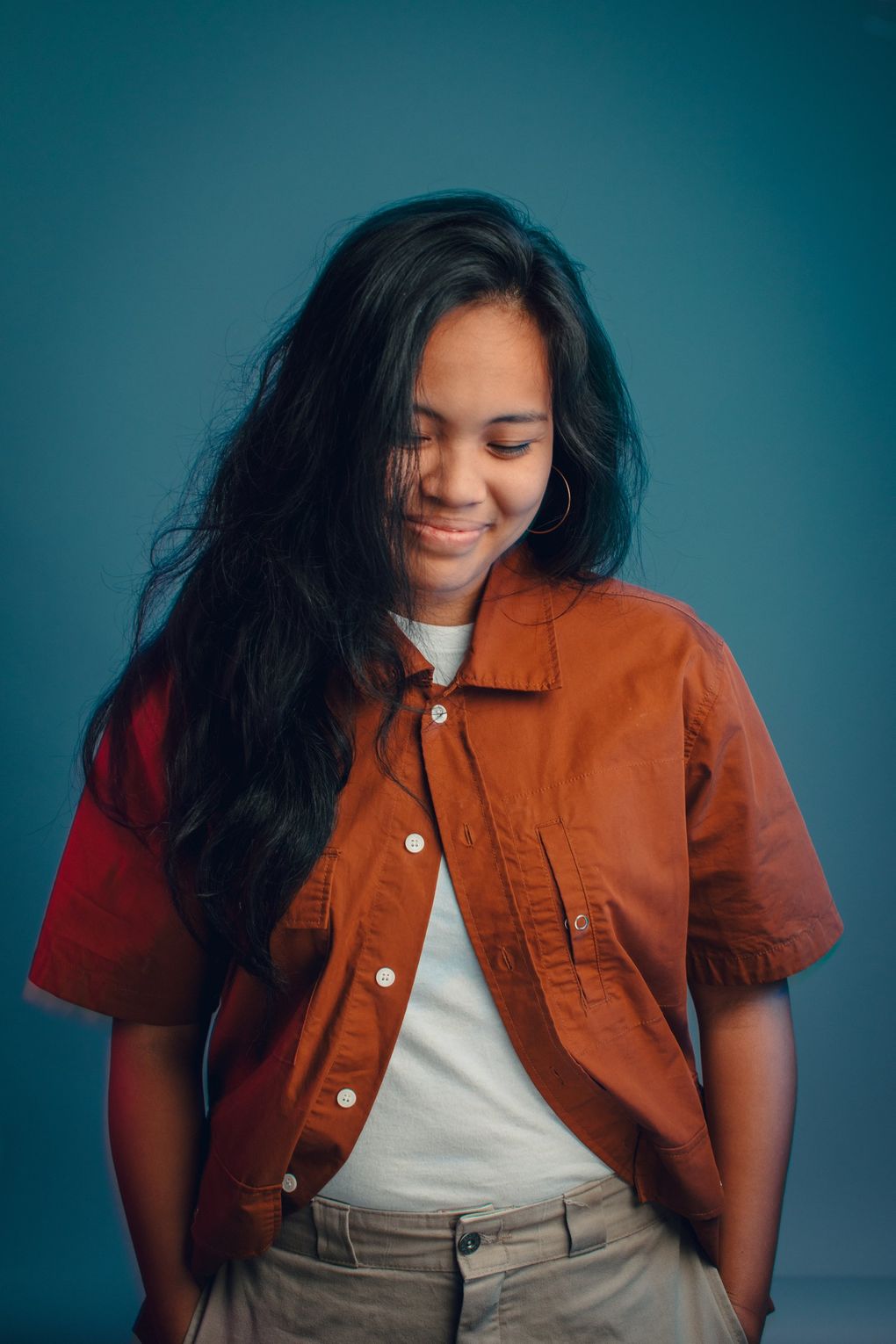 The event also features food trucks including Dumpling Tzar, Full Tilt Ice Cream, Mobile Mayan and Monster Dogs, an alcohol garden for those 21+ (full COVID-19 vaccination required to enter), a 360-degree photo booth, information booths and games like oversized Jenga, cornhole and more. An on-site UW Medicine COVID-19 vaccination clinic will also be available to provide vaccinations to people who have not yet received them.
All Together Now also features an opportunity for people to register to vote, "which is really important at our Vote with Pride booth knowing that it kicks off our Vote With Pride event where we're trying to encourage the LGBTQIA+ community to be more engaged in the fall elections," Marx said.
"We are doing a lot of work at Seattle Pride to make this a fully accessible event, so we will have onstage ASL interpreters. On our website, there's also a one-page accessibility document so folks can know there are bathrooms that are available besides Honey Buckets, where those bathrooms are located, what there is for ADA parking and what the terrain is like so people can feel more comfortable attending," she said.
But All Together Now is not only just about gathering once again. National Coming Out Day is Oct. 11, and the event will feature the My Coming Out Story booth to invite attendees to reflect on their own stories.
"We wanted to be able to celebrate the act of coming out and hold space for it. It can be a very scary occasion; it can be a sad occasion; it's always important; it can be funny; it can be warm; it can be liberating ― we wanted to hold space for that and acknowledge it and celebrate it, and so that is definitely a big part of why we chose the weekend we did," Marx said.
The My Coming Out Story booth is done in partnership with C89.5 FM, "one of our fantastic radio partners and a youth radio program that they have at Nathan Hale High School in Seattle ― it is one of Washington's LGBTQIA+ radio stations, and it's well known for that. We partner with them to capture what coming out means to people," she said.
Participants will be given a few questions and prompts, and then they will use their own phones to access a website to upload their coming-out story online (at videobooth.app/mycomingoutstory).
"We also have a film company that's going to be compiling the videos into one powerful piece that we'll be able to share out with people, put on our YouTube page, put on our website, share to our partners and just have it out there to show the variety and diversity and depth of people's coming-out stories … To show that we're not all the same, and there's a lot of different shades to being in the LGBTQIA+ community," Marx said.
All Together Now requires event attendees to wear masks and to be fully vaccinated or have a negative COVID-19 PCR test within 48 hours of the event.
All Together Now will take place 3-7 p.m. Saturday, Oct. 9, at Volunteer Park, 1247 15th Ave. E., Seattle. Find more information at: seattlepride.org/all-together-now
What else is happening
Here are some other events happening Oct. 8-14 in the Puget Sound area. If you would like to submit an event for consideration, please fill out the form at the bottom of the post.
Orcas Island Film Festival — Oct. 7-11
Entering its seventh year, the Orcas Island Film Festival invites attendees to view a curated selection of critically acclaimed international films and audience favorites at various times Oct. 7-11. Fifteen films over five days will be screened in the Sea View Theatre. Find the schedule online; $190. 234 A St., Eastsound; orcasfilmfest.com
Bellevue Jazz & Blues Music Series — Oct. 8-9
The Bellevue Downtown Association welcomes Lady A to the 14th annual Bellevue Jazz & Blues Music Series 7:30 p.m. Oct. 8 and Ray Vega & Thomas Marriott: East West Trumpet Summit featuring Roy McCurdy 7:30 p.m. Oct. 9. Purchase tickets online; $20/general, $10/student. 11100 N.E. Sixth St., Bellevue; 425-453-1223; bellevuedowntown.com
Dungeness Crab & Seafood Festival — Oct. 8-10
Visit the Dungeness Crab & Seafood Festival and enjoy 14 local and regional restaurants serving up everything from crab bisque to seafood gumbo, scallops, chowder, crab cakes, fish tacos, fish and chips, paella and more. The festival also features wine from eight Olympic Peninsula wineries, local and regional beer, more than 70 craftspeople, booths, a 5K run, the "Grab-a-Crab" derby and live music. Free. 122 N. Lincoln St., Port Angeles; 360-452-6300; crabfestival.org
"The Snoqualmie Tribe: A Brief History of the Lake Sammamish Area" — Oct. 9
The Redmond Historical Society presents "The Snoqualmie Tribe: A Brief History of the Lake Sammamish Area," a presentation in its Saturday Speaker Series program at 10:30 a.m. Steven Moses, the director of archaeology and historic preservation and a tribal member of the Snoqualmie Tribe, will explain the Indigenous connection to the north Lake Sammamish area from 13,000 years ago to today, explore the recent archaeological discoveries of Bear Creek and discuss ways in which our communities can work together to preserve the shared history of the Pacific Northwest. Register online; free. redmondhistoricalsociety.org
Turkfest — Oct. 9
Seattle Center Festál presents Turkfest in partnership with the Turkish American Cultural Association of Washington online at noon. The festival boasts a marketplace, food, music, dance and more. Streaming online; free. facebook.com/TurkfestSeattle
Guided Nature Walk — Finding Fungi; Mushroom Foray — Oct. 9
Seward Park Audubon invites visitors to explore the fascinating world of mushrooms with lead naturalist Ed Dominguez 1-3 p.m. October is fall mushroom season, and with recent rains, the meadows and forests at Seward Park are sprouting a variety of mushrooms; boletes, turkey tails, shaggy manes and witch's butter add color to the park and provide clues to the fungi just beneath the forest floor. Register online; free. 5902 Lake Washington Blvd. S., Seattle; 206-652-2444; sewardpark.audubon.org
Pier Sounds — Oct. 9
Friends of Waterfront Seattle hosts Pier Sounds, a fall concert series featuring live music, local food trucks, a beer garden and more on the waterfront 1-4 p.m. On Oct. 9, Earshot Jazz Festival presents D'Vonne Lewis and Friendz. Free. 1951 Alaskan Way, Seattle; 206-866-6817; waterfrontparkseattle.org
How to Illustrate Your Scary Story — Oct. 9
KCLS hosts a virtual class with cartoonist Scott Kurtz to teach participants how to bring creepy crawlies and haunted places from their imagination to the page at 3 p.m. Register online; free. kcls.org
Maple Valley Days — Oct. 9-10
A special fall edition of Maple Valley Days featuring live entertainment, vendors, KidLand activities and food trucks will be held 10 a.m.-6 p.m. Oct. 9 and 10 a.m.-5 p.m. Oct. 10. Free. 22500 S.E. 248th St., Maple Valley; maplevalleydays.com
Where's Wenda 5K — Oct. 10
Join Run 2 Be Fit for the fourth annual Where's Waldo 5K (this year named Where's Wenda, after Waldo's girlfriend) at 10 a.m. Come dressed as your favorite Wenda or Waldo and join other fans for a run/walk around Green Lake Park. Register online; $20-35/run/walk (price range includes options for race, bib, photos, medal, ice cream scoop and scarf), $20/kids 14 and under (includes race, bib, photos, medal). 7201 E. Green Lake Drive N., Seattle; run2befit.com
"Zen and the Art of an Android Beatdown" — Oct. 12
Book-It Repertory Theatre starts its 2021-2022 season with the first drama of the season, "Zen and the Art of an Android Beatdown" by Tochi Onyebuchi, available online Oct. 12. This audio journey to the heart of identity and connection promises to have audiences on the edges of their seats. Purchase tickets online; $20. book-it.org
7th Annual Heirloom Apple Event — Oct. 14
Wallingford's Good Shepherd Center hosts the 7th Annual Heirloom Apple Event 11 a.m.-4 p.m. The sit-down tasting experience features unique heirloom apple varieties from this year's harvest facilitated by Tara Macdonald, a Good Shepherd Center lead gardener. Free. 4649 Sunnyside Ave. N., Seattle; historicseattle.org/event/7th-annual-heirloom-apple-event/