As a musical ecosystem, the Pacific Northwest is acclaimed for the range and diversity of the choral ensembles that flourish here. Not nearly as well known is the fact that one of the most significant and popular living choral composers, Morten Lauridsen, makes his home in the region as well — and has transformed his love of its natural beauty into compositions that are sung around the world.
Both aspects of this local bounty — the singers and the composer — will join forces during the three-day Seattle Sings Choral Festival between Oct. 10 and 12. Now in its fourth edition, the biennial festival showcases a wide spectrum of the more than 80 ensembles that make up the Greater Seattle Choral Consortium.
A total of 35 different choirs will perform over the course of the festival. Some specialize in medieval music, others in jazz or barbershop. There will be a choir made of young singers; men's, women's and mixed-voice choirs; and numerous heritage choirs as well (such as the Sound Singers Japanese Choir, the Seattle Jewish Chorale and the Swedish Singers of Seattle).
And the performances on Oct. 11 in particular will spotlight the music of Lauridsen — who will be in attendance — along with some pieces from other composers inspired by his choral style. To conclude this special tribute segment of the festival, all six choirs participating on Friday night will join together to sing Lauridsen's setting of the James Agee poem "Sure On This Shining Night," with the composer accompanying at the piano and his wife, Amber Lauridsen, conducting.
This composition is a signature piece: It combines Lauridsen's love of poetry and gift for sensitive word setting with a musical style that is warm and radiant but never saccharine. Not coincidentally, the filmmaker Michael Stillwater titled his mesmerizing 2012 documentary portrait of Lauridsen "Shining Night."
Stillwater underscores the composer's sense of the awe and mystery of the universe. Lauridsen's ability to convey this to singers and listeners through accessible yet exquisitely crafted music is a key to his enduring success.
Perhaps that is why the musicologist and composer Nick Strimple, an expert in choral music, declared that "with the possible exception of Alan Hovhaness, Morten Lauridsen remains the only American composer in history who can be called a mystic." (Curiously, both composers have connections to the PNW.)
This year's Seattle Sings Choral Festival happens to be well-timed to mark a major life-change for Lauridsen. In May, he retired from his position as professor of composition at the University of Southern California's Thornton School of Music, where he had guided students for more than half a century. He presided over a strong department of choral music at USC and also founded a program for advanced studies in screen scoring (whose alumnus Ludwig Göransson won this year's Academy Award for Best Original Score for his music for "Black Panther").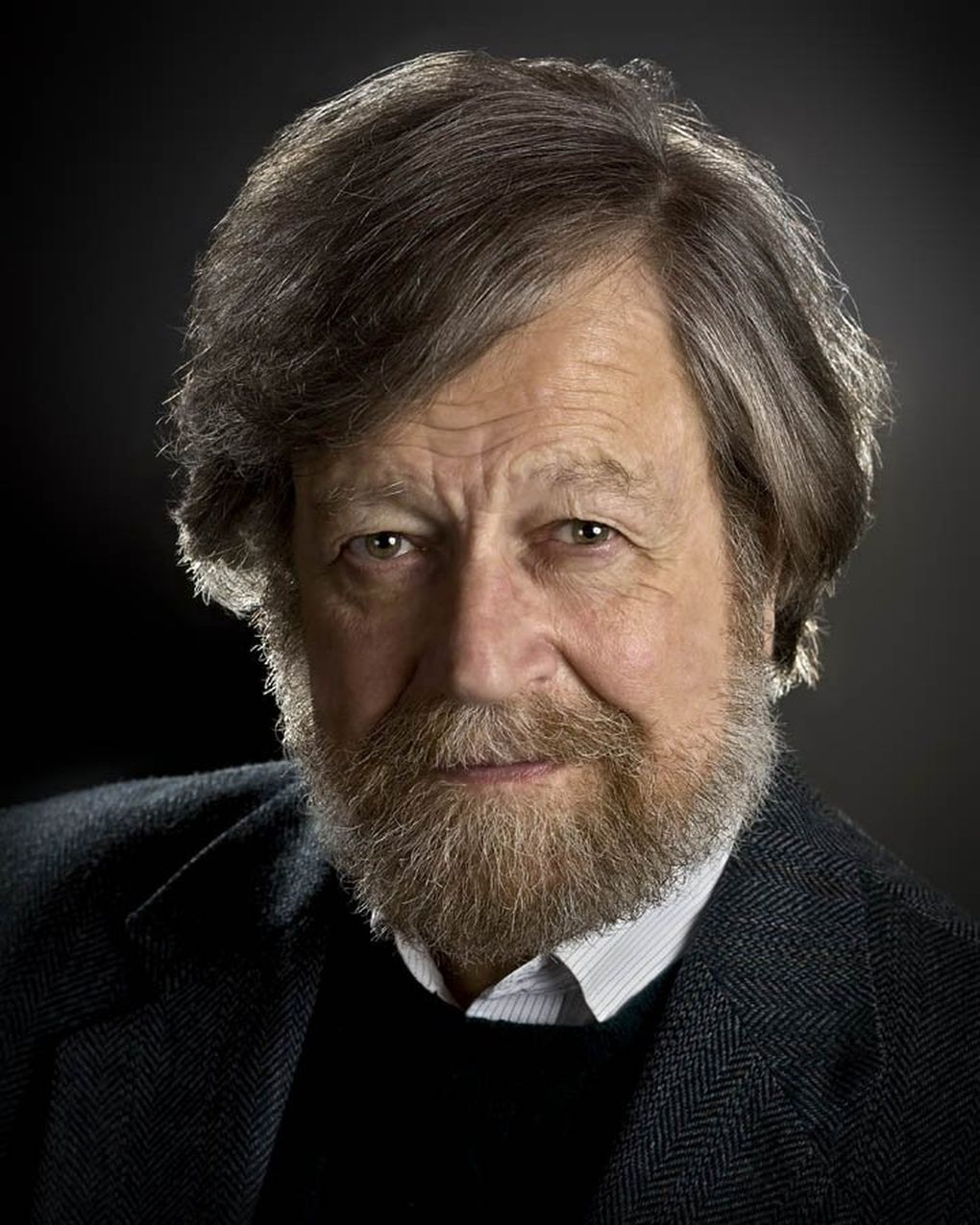 Now 76, Lauridsen has long kept a perch in the San Juan Islands to serve as his retreat for composing projects but recently decided to make his full-time residence there as well. Over the summer, he moved his belongings from the house he had lived in for decades in Los Angeles to a five-acre, hilltop home on the western side of San Juan Island.
"I can see the lights of Port Angeles at night from my deck," he said in a phone interview after the move. "It's a nice connection, since I have deep roots here."
One of Lauridsen's ancestors who left Denmark for the Puget Sound Region moved to Port Angeles, where he was a key figure in keeping the city solvent during the economic aftermath of the 1893 Panic.
Lauridsen says he is deeply attracted to the area because of his love of the sea and of the quiet offered by the Islands. Years ago, long before his breakthrough successes as a composer, he maxed out his credit cards to come up with the down payment for a humble shack on remote Waldron Island. "I moved into it with a $50 piano, a golden retriever and some hand tools. Without electricity or running water, often by candlelight, I finished so many pieces there."
Like Mahler's famous composing huts in the Austrian Alps, Lauridsen's Waldron Island hideaway is where he would steal away to compose during periods off from his day job at USC. What some refer to as "island-time" — far removed from the hectic pace of contemporary life — encouraged him to find a musical style that actually seems to step out of time.
It was in this shack that Lauridsen completed two pieces during the 1990s that made him one of the most-performed choral composers alive today: the brief, once-heard-never-forgotten Christmas piece "O Magnum Mysterium" (for unaccompanied voices) and the large-scale "Lux Aeterna," a modern-day requiem for choir and orchestra that was inspired, like Brahms's "A German Requiem," by the death of his mother.
Brenda Barnes, CEO of Classical KING FM, which is co-sponsoring the Seattle Sings Choral Festival, hatched the idea of making one of this year's themes a celebration of Lauridsen's homecoming to the Pacific Northwest. "This area has always been his inspiration. It's certainly a spiritual home and the place where he has composed a lot of his music."
Barnes recently moved up to Seattle after a long tenure helming KUSC in Los Angeles, where she had her first encounter with the Lauridsen phenomenon.
When she heard the world premiere of "Lux Aeterna" in 1997 by the Los Angeles Master Chorale, where Lauridsen was then composer-in-residence, Barnes recalls that it was "a transformative experience." She introduced the first recording of this piece — there have been many others since released, including an account by the Chamber Choir of Europe on "Light Eternal," a recent Lauridsen anthology — as a fundraising gift for supporting listeners.
"It just caught fire. To be involved with the process of Southern California discovering how incredible his music is was a thrill."
Ethan Sperry, a choral professor at Portland State University and the artistic director of the Oregon Repertory Singers — who recently recorded some of Lauridsen's music — was one of his students at USC in the mid-1990s. Sperry was commissioned to compose an anthem that will be sung at the end of each of the festival's concerts.
"He's written most of his music on that beautiful island up in the Sound," says Sperry. "You can hear the influence of the peace, the nature, the quiet of his surroundings. And you can hear how long he struggled to find that peace in some of the dissonance in his earlier music."
Sperry finds Lauridsen inspiring as well because of the love of poetry that informs his music — "especially texts that see the divine in nature." The music to which he sets them is "as beautiful and serene as the area we live in."
"I'm trying to write music that goes very deep into other people's hearts," says Lauridsen. "For me, it's necessary to get into a place that's conducive to that kind of thinking."
Meanwhile, now that he's resettled in his San Juan Island home, Lauridsen says he is engrossed in choosing texts for his next composing project, which may be another song cycle. "It's fantastic to be living up here. This is a new chapter and I couldn't be happier."
_____
Seattle Sings Choral Festival, Oct. 10-12 (starts 7 p.m. Oct. 10 and 11, 10 a.m. Oct. 12). For the performances on Friday, Oct. 11, six choirs will honor Morten Lauridsen, who will be in attendance. Seattle First Baptist Church, 1111 Harvard Ave., Seattle; free; seattlesings.org