Seattle Times book editor Mary Ann Gwinn offers her annual list of Best Books for Gifting.
Something unexpected happened this past year — e-book sales topped out and started to decline. Print books, bless their hearts, are holding their own in the publishing market.
I'm not a Luddite — an e-reader serves its purpose. But if ever there was an argument for books on paper, it's books such as the gorgeous and fascinating specimens listed below.
Like a squirrel hoarding nuts, I collect these books all year, then I recommend the most interesting and eye-catching titles. I hope you can find something for those on your list — the artist, the amateur historian and naturalist, the photographer, the mystery addict, or anyone else who can't live without books.
ART AND ARCHITECTURE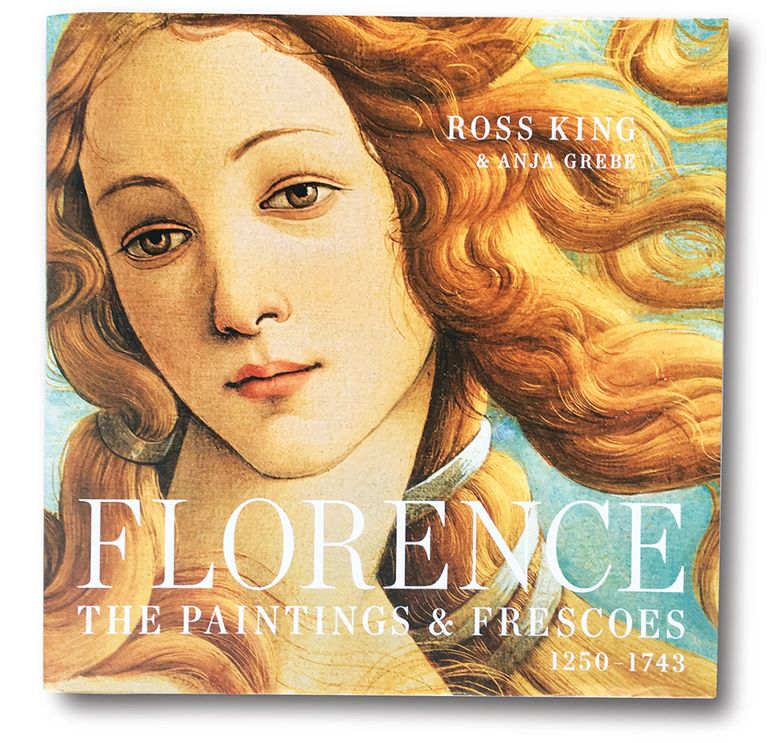 "Florence: The Paintings & Frescoes, 1250-1740" by Ross King and Anja Grebe (Black Dog & Leventhal, $75). This magnificent tome is a lively history of Florence and an annotated catalog of images featuring more than 2,000 of the city's paintings and frescoes, including works from the great museums of the Tuscan capital. King is a historical novelist who has written extensively about Florence; Grebe is an art historian.
"Art in Vienna 1898—1918: Klimt, Kokoschka, Schiele and their Contemporaries" by Peter Vergo (Phaedon, $59.95). Fourth edition of a book first published in 1975, collecting the daring and disturbing work of Gustav Klimt, Egon Schiele and other artists and architects of the Vienna Secession, a period of incredible artistic ferment in Vienna before and during the first world war. Many of Klimt's paintings, in their kaleidoscopic, debauched glory, I had never seen before. Sixty new images for this edition.
"Masterpieces Up Close: Western Painting from the 14th to 20th Centuries" by Claire d'Harcourt(Princeton Architectural Press, $29.99). This attractive book for kids showcases the "hidden mysteries" and artist techniques in Western art — the secret skull in Hans Holbein's "The Diplomats," the techniques behind Andy Warhol's "Marilyn" … though the mysteries behind Hieronymous Bosch's painting "The Haywain" are not something I'm sure I want to solve.
"A History of Architecture in 100 Buildings" by Dan Cruickshank (Firefly, $39.95). An exceedingly well-written tour of 100 buildings all around the world — humble and utilitarian, magnificent and sacred — and what their design says about the culture and history of their era. Cruikshank, an architectural historian, is a presenter for the BBC.
DESIGN
"The High Line" several authors (Phaidon, $70). For the urbanist/architect — This compulsively interesting book chronicles the transformation of a derelict elevated New York City railway into one of Manhattan's most beloved spots — a promenade, a garden, a public space that's now a main attraction. It's changed the life of the city and has influenced urban planning worldwide, including the design of Seattle's own Urban Sculpture Park.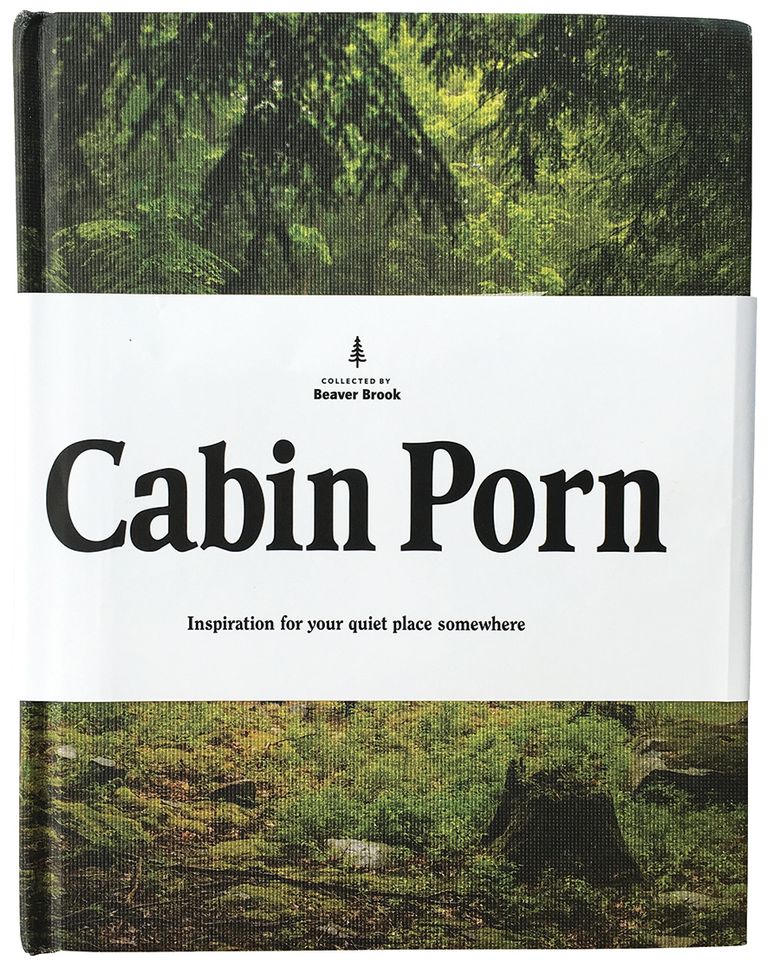 "Cabin Porn" by Zach Klein, Stephen Leckart, and Noah Kalina(Little, Brown, $30). The "Cabin Porn" story begins with Klein, who co-founded and designed Vimeo, building a cool cabin on his property in upstate New York. Then he started collecting photos of cabins worldwide on his website, cabinporn.com (warning: this site is a real time suck). Then came the book — photos of unique and quirky cabins, built in trees, into the sides of hillsides, inside grain silos, from Australia to Austria, from the Faroe islands to Washington state, with some how-to testimonials in the mix. Likely to set off another wave of rich techies invading the wilderness to build their own cabins. That's life.
PHOTOGRAPHY
"The Thames & Hudson Dictionary of Photography," edited by Nathalie Herschdorfer (Thames & Hudson, $100). This crisply designed volume is a go-to reference for everything in photography, from landmark photographers to photographic techniques to photography in the digital age. Pricey, but there's unlikely to be another reference like this produced for some time. A milestone for a vibrant art form going through a lot of changes.
If your loved one is a camera geek, check out "A History of Photography in 50 Cameras" by Michael Pritchard(Firefly, $29.95), which tells the story of cameras from the Daguerreotype to the Nokia Lumina to — what else — the iPhone.
For a gorgeous volume of work by one of the world's finest documentary photographers, check out "The Scent of a Dream: Travels in the World of Coffee" by Sebastião Salgado (Abrams, $75). Salgado's black and white photographs document the world of the coffee worker with a dreamlike clarity.
HISTORY AND CULTURE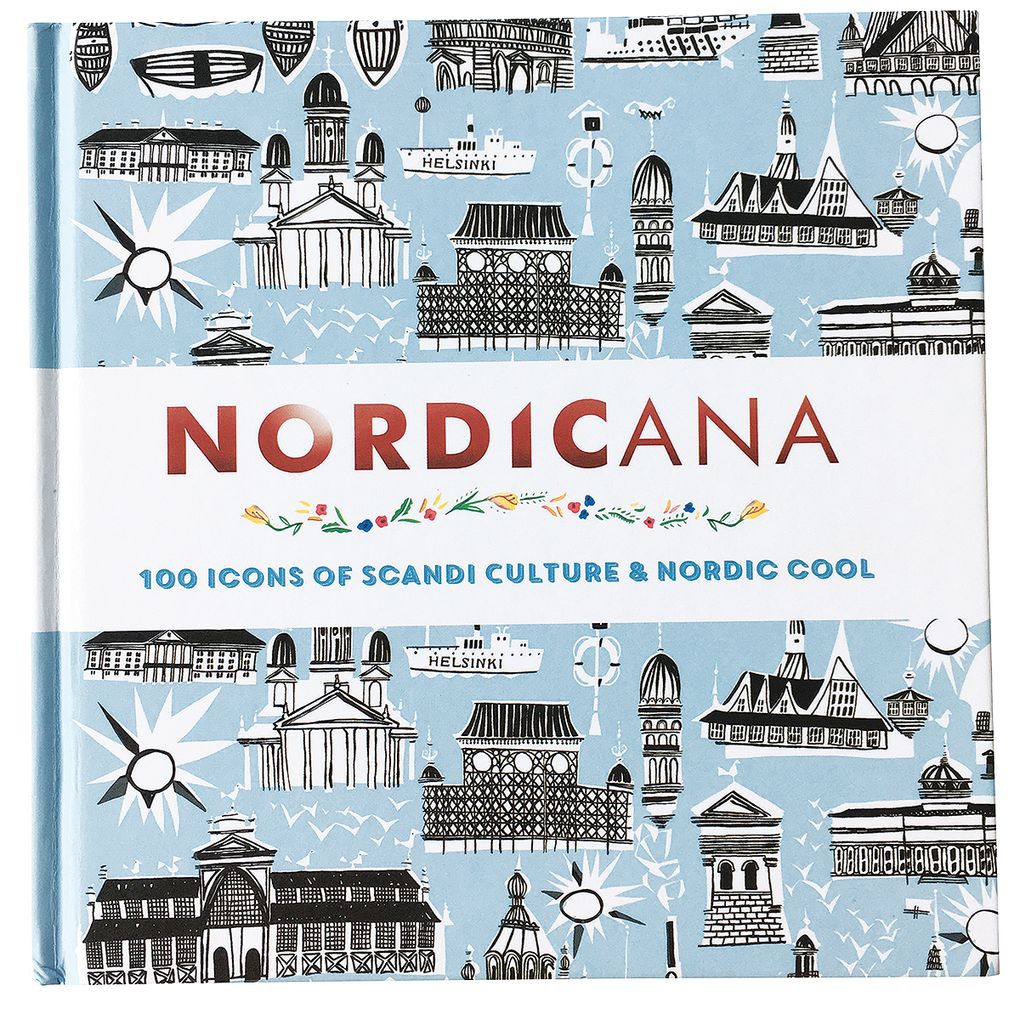 "Nordicana: 100 Icons of Scandi Culture and Nordic Cool" by Nordicana with Kajsa Kinsella (Cassell, $14.99). This charming illustrated book features 100 hallmarks of Nordic history, culture and style. Thunderstones, the Dala horse, Hummel high-tops, movie stars and more. For the would-be Scandinavian, or even an authentic one.
"Revolution: Mapping the Road to Independence, 1755-1783" by Richard H. Brown and Paul E. Cohen (Norton, $75). For the Revolutionary War scholar or map freak in your family: This book chronicles the fight with our British overlords through more than 60 maps of the era, many collected from both sides of the Atlantic and previously unpublished. It tells the story as the colonists might have experienced it.
"The Ghost Army of World War II: How One Top-Secret Unit Deceived the Enemy with Inflatable Tanks, Sound Effects, and Other Audacious Fakery" by Rick Beyer and Elizabeth Sayles (Princeton Architectural Press, $40). The true tale of a talented group of artists and designers who deceived the Axis powers through fakery and subterfuge of all kinds in the European theater of 1944-45. Many would go on to glittering postwar careers, including the designer Bill Blass and the photographer Art Kane.
NATURE
"The Bees in Your Backyard: A Guide to North America's Bees" by Joseph Wilson and Olivia Messinger Carril (Princeton University Press, $29.95). A lovely book, which is part reference text, part field guide, to the 4,000 different bee species in the U.S. and Canada. How they breed, live and die, how to identify them, how to choose plants that attract them. If you have a die-hard apiophile on your list, throw in Dave Goulson's lovely "A Sting in the Tale: My Adventures with Bumblebees" (Picador, $16), the story of a Brit who becomes obsessed with reintroducing the bumblebee to his native land.
"Into the Nest: Intimate Views of the Courting, Parenting, and Family Lives of Familial Birds" by Laura Erickson and Marie Read (Storey Publishing, $16.95). I love bird-watching but I don't know much about how birds live. This book aims to remedy that, following the life cycles of several common birds with informed text and stunning photos. There's a bit of an east-of-the-Rockies bias (Blue jay, not Steller's jay), but I forgive them.
"Nextinction" by Ralph Steadman and Cerio Levi (Bloomsbury, $50) is one of those laugh-cry books — the gonzo artist's renderings of nearly extinct birds manage to be both hilarious and poignant at the same time. Filmmaker Levi's storytelling is humorous and informative.
"The Butterflies of North America: Titian Peale's Lost Manuscript" by The American Museum of Natural History (Abrams, $40). Butterflies are a symbol of renewal, and this is a resurrection story. The manuscript of Titian Ramsay Peale II (1799-1885) remained in the American Museum of Natural History's collection for almost 50 years before the museum decided to publish it. These delicate images of each butterfly's life cycle and habitat, rendered in gouache, watercolor, ink and pencil, represent a beautiful intersection of science and art.
"The House of Owls" by Tony Angell (Yale University Press, $30). I am still spouting things I learned about owls after reading this lovely book by Seattle naturalist/wildlife artist Angell about his life studying owls. For a more straightforward reference guide to owls, try "Peterson Reference Guide to Owls of North America and the Caribbean" by Scott Weidensaul (Houghton Mifflin Harcourt, $40).
"Color the Natural World" by Zoe Keller(Timber Press, $12.95) and "Floribunda Style: Super Simple Art Doodles to Color, Craft and Draw" by Suzanne McNeilll (Design Originals, $19.99). A nod to the coloring/crafting craze. Keller's book is a collection of coloring pages that feature an explosion of animals, plants, birds and bugs just begging to be brought to colorful life. The second is a how-to guide for incorporating flowers, leaves and vines into your doodles and designs.
MYSTERIES/ESPIONAGE
"Women Crime Writers: Eight Suspense Novels of the 1940s & 1950s," edited by Sarah Weinman (Library of America, $70). If you have a mystery fan who likes her stories with a noirish cast, you couldn't do better than this two-volume collection assembled by Weinman, a noted mystery critic. Only one writer — Patricia Highsmith's novel "The Blunderer" is included — is a well-known name, but all these stories will give you a shiver and a feeling of impending dread, including "Laura" by Vera Caspery, made into a classic 1944 film starring Gene Tierney.
"Sherlock Holmes: The Novels" by Arthur Conan Doyle(Penguin Deluxe Editions, $25). A fun gift for someone enthralled with the "Sherlock" series who has never read the stories the series is based on. Michael Dirda, a Washington Post book critic and Sherlock scholar, and provides the history behind each piece.
"Elmore Leonard: Four Novels of the 1980s", edited by Greg Sutter (Library of America, $37.50). Four of Leonard's best books, from an era when the author was at the top of his form. Sutter was Leonard's longtime researcher. Includes "LaBrava," "Glitz," "Freaky Deaky" and my favorite Leonard story of all time, "City Primeval: High Noon in Detroit."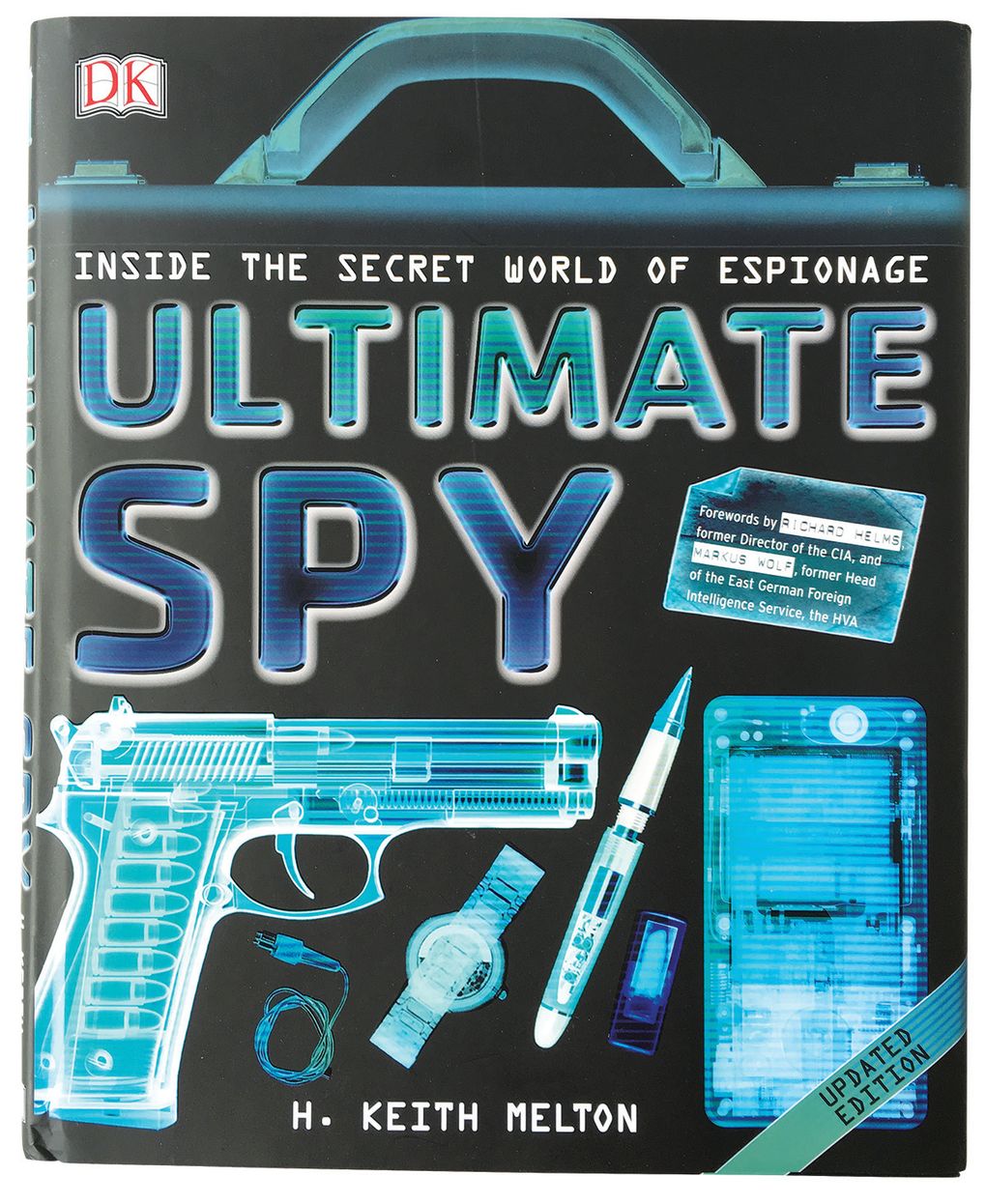 "Ultimate Spy: Inside the Secret World of Espionage" by H. Keith Melton (DK Publishing, $25). Fourth edition of this amazing book, based on Melton's extensive collection of spy paraphernalia. Who wouldn't want to see a KGB interrogation kosh, a leather tool with a lead weight "covered in leather to avoid inflicting fatal blows while still causing great pain to the victim"? Forewords by former CIA director Richard Helms and the former head of East German intelligence Markus Wolf, who praises Melton's accurate descriptions of clandestine techniques he had spent his entire career trying to keep secret. Meanwhile, for an absorbing biography of the world's greatest spy novelist, check out "John le Carre" by Adam Sisman (Harper, $28.99)
SCIENCE FICTION
"Penguin Science Fiction Postcards: 100 Book Covers in One Box" (Penguin Books, $25). If you have a sci-fi geek in your family, look no further. Penguin has been publishing sci-fi titles since 1935. These postcards reproduce the covers of paperback classics in all their lurid glory. The cover for "The Day of the Triffids" by John Wyndham got me to thinking about the awful movie version. Yeccccch. Look! The original cover for "Pattern Recognition" by William Gibson. Be still my heart.
"Doctor Who: The Time Lord Letters" by Justin Richards (Harper Design, $29.99) and "Doctor Who: Impossible Worlds: A 50-Year Treasury of Art and Design" by Stephen Nicholas and Mike Tucker (Harper Design, $45). Two contributions to the "Doctor Who" canon — the first is a collection of "letters" from various Doctors across time to eminent personages they met along the way (such as Winston Churchill). The second is devoted to the design of "Doctor Who" technology (such as the loathsome Daleks) and the world-building set designs.
LOCAL
"Classical Seattle: Maestros, Impresarios, Virtuosi, and Other Music Makers" by Melinda Bargreen (University of Washington Press, $29.95). For the ardent classical-music fan: Bargreen, former classical-music critic for The Seattle Times, writes Seattle's classical-music history through profiles of its musical artists, movers, and shakers.
"Edward S. Curtis: One Hundred Masterworks" by Christopher Cardozo (Delmonico/Prestel, $65). One hundred of Seattle photographer Curtis' landmark images of American Indians, with text by Curtis authority Cardozo, novelist Louise Erdrich, and others.
"Too High & Too Steep: Reshaping Seattle's Topography" by David B. Williams(University of Washington Press, $29.95). A lively illustrated account of how Seattle's hills, valleys and rivers were entirely altered during the development of the city.