The weekend of Nov. 14-15 is loaded with fun: the annual Goodwill Glitter Sale, a visit with Hello Kitty, snow sports, coloring (for adults) and a reminder that you can still enter our Sneakerdoodles contest and win $100.
This weekend's weather forecast: horrendous.
That's great news for skiiers and for those of us who like indoor pursuits. Herewith, we offer a list of weatherproof fun:
1) Goodwill Glitter Sale
The elves at  Goodwill spend all year squirreling away party-worthy clothing and accessories, so they can bring them out for this festive weekend sale. If it's glitzy, it's here. Goodwill will be repeating the numbering system; upon arrival at the sale, customers should go to the table outside the store to get a number for both entrance to the sale and to access the jewelry counter. 9 a.m. -6 p.m. Saturday-Sunday (Nov. 14-15) at 1400 S. Lane St., Seattle; free (seattlegoodwill.org).
2) Hello Kitty exhibition
How much cute can you handle? All the cute? EMP is where you need to be this weekend. The Seattle Center museum kicks off its "Hello! Exploring the Supercute World of Hello Kitty" exhibit on Saturday and Sunday (Nov. 14-15)  with photo ops with the megastar herself, the chance to add something happy to a time capsule and snacks from the Hello Kitty food truck — bow-shaped water bottles, macarons and other sweets with Hello Kitty touches (yes, more bows, and lots of bright colors). You can also browse original items from Sanrio as well as art inspired by the famous feline. The festivities are 10 a.m.-4 p.m. Saturday and Sunday; info at empmuseum.org.
3) Snow business
Flakes are forecast for the Cascades, and Whistler is opening early, so what are you waiting for? Jump into our Snow Sports issue and plan snowshoeing, find things to do at ski resorts that don't involve skiing (but do involve snow) and even find out where to see Warren Miller's latest film. All the info here.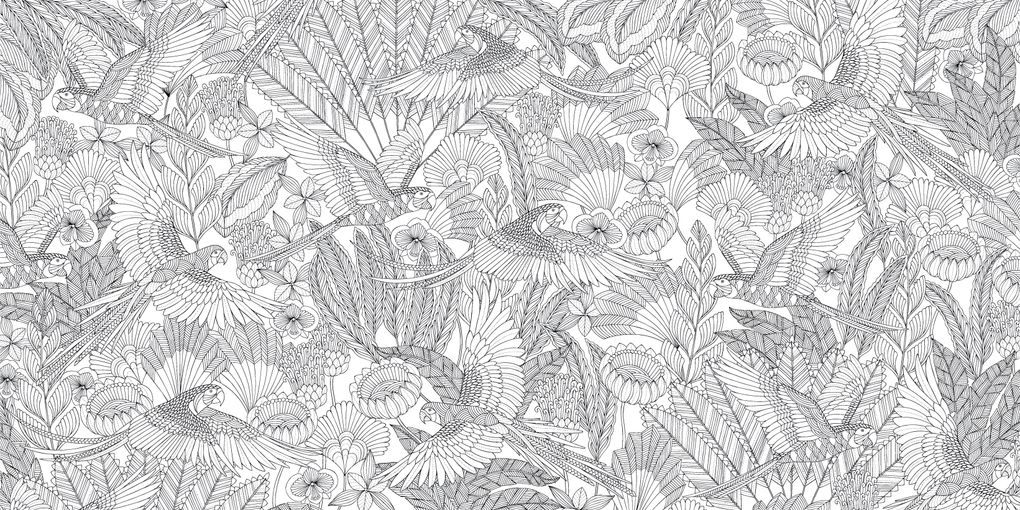 4) Unwind with art
You may have heard that coloring is making a comeback, but it's not the fairy-tale/"Frozen"/My Little Pony books from your youth. Books of intricate patterns and images are marketed to stressed-out adults who presumably will quash the urge to start screaming by staying inside the lines of parrots, William Morris wallpaper, Tiffany lamps and sea creatures. Join others at the Barnes& Noble All-American Art Unwind event from noon-5 p.m. Saturday, Nov. 14 at all B&N locations nationwide. Art supplies will be provided, as will coloring sheets by Millie Marotta (her image is shown above), creator of bestselling coloring books, and greeting cards from Hallmark. Free.
5) Last chance for our contest
The deadline for entering our Sneakerdoodles DIY shoes contest is 5 p.m.  Monday. All you have to do is grab a pair of inexpensive white canvas shoes, decorate the pair with markers, paints, beads — anything you like — take a photo and upload it. Type in a description of your project and you're done. $200 in prizes has provided by local sneaker boutique Likelihood. All the info is here.